Plans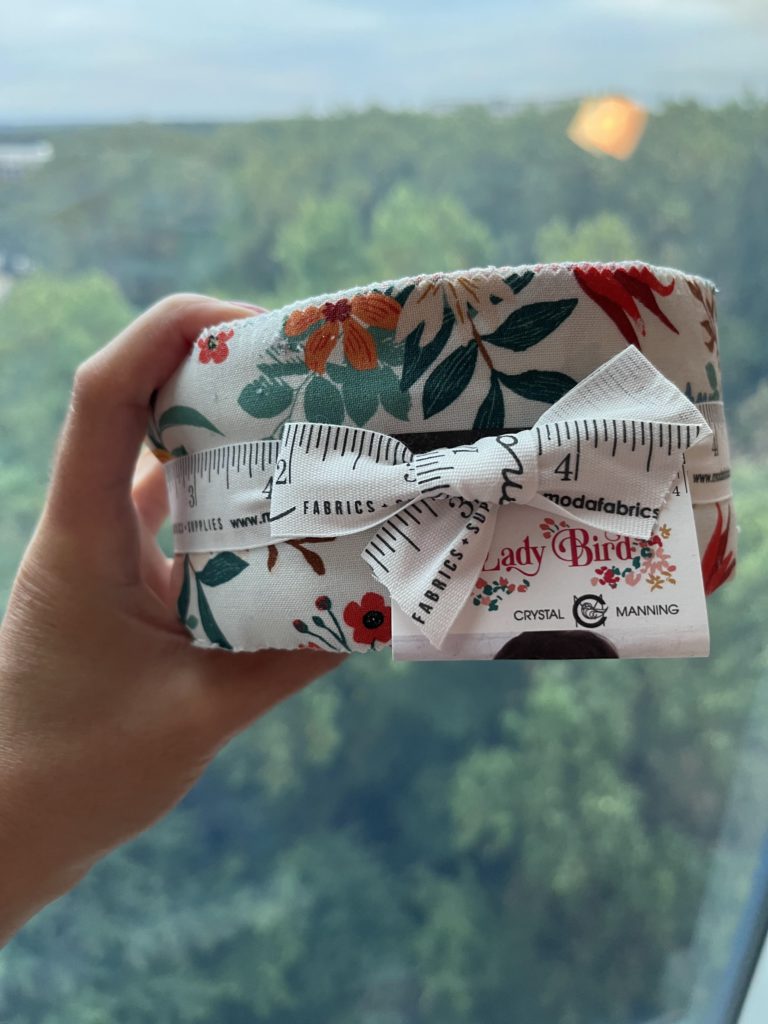 (Jelly) Roll…into my cart!
With my newfound quilting kick I went down the rabbit hole of YouTube, books etc. It's pretty much the next step in becoming an addict, along with chatting on Pattern Review with other fellow quilters. And I'm sure it doesn't help I am surrounded by the latest and greatest fabrics and sewing machines at work.

A few weeks ago the Viking and I went to Florida as an early wedding Anniversary trip. While there I visited a local quilt shop for fun. I just love to see other stores' fabric displays and assortments. My motivation is three-fold: 1. Competitive shopping for assortment and price, 2. Inspirational for store displays and 3. (the most obvious of the bunch) to buy fabric. Imagine that, at a quilt store to buy fabric! Lol. Yes, I am a sewist afterall, so I do love buying beautiful fabric while supporting local businesses.

I ended up purchasing a jelly roll called Lady Bird by Crystal Manning for Moda Fabrics. The colors are so happy and fun! Jelly rolls are already pre-cut into 2.5″ strips. (I don't know why quilting things are always bakery named.) I am excited about this being my next project since I picked out the fabric myself. The happy colors will remind me of the Florida sun year round and the completed quilt will commemorate our Wedding Anniversary. 🙂

I will be using the Tea Time Quilt pattern by Jordan Fabrics. It's the perfect pattern to show off these delicious colors. I stumbled upon this pattern whilst my usual past time of websurfing, lol. Just like garment sewing, there's an abundance of free quilting resources on internet. Thank you to all who are so generous in sharing their knowledge on the web!
The Tea Time quilt pattern is free online and there is an accompanying YT video by Donna Jordan. I have included links if you'd like to check it out. Donna explains things so clearly and makes the whole process look super easy, especially for a beginner. The blocks are created using the tube method. Should be fun and come together relatively quickly.

And so…off I go!