Deep Thoughts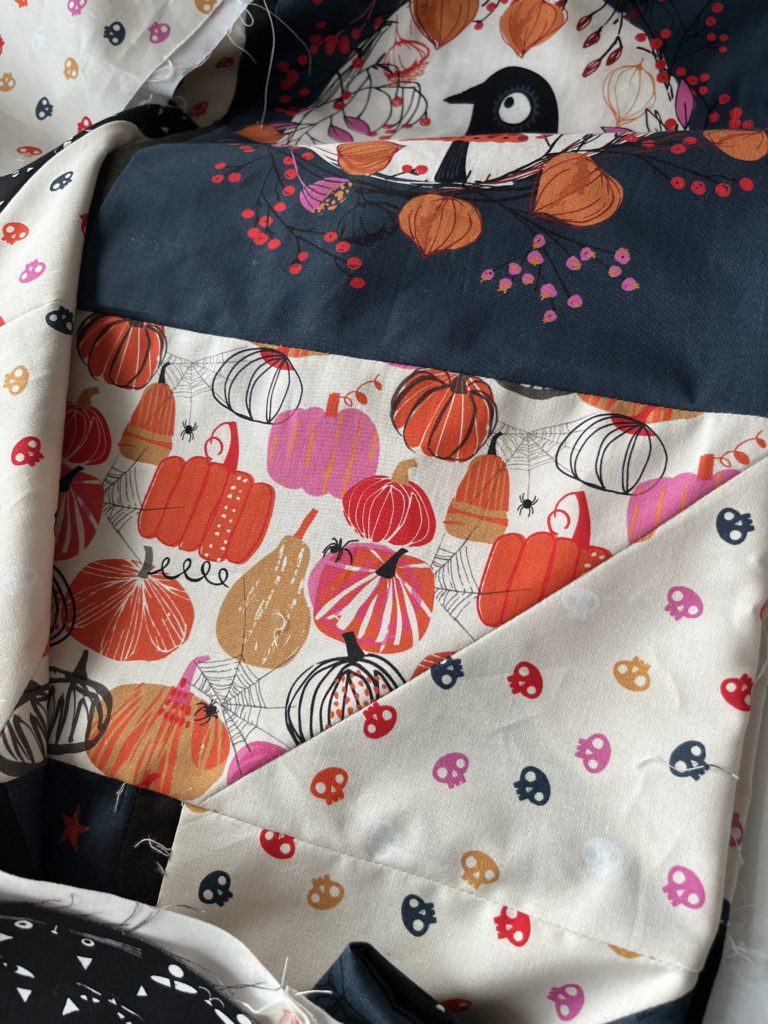 Quilting Thoughts
Now that I've sewn an actual quilt, what are my thoughts?
1. Quilting can get pricy. Ok, so technically my quilt materials were covered by my employer but high quality quilting cotton costs over $11/yard. There is a "3 yard quilt" movement out there where you can squeeze one out in little yardage, aka "economy quilt" but that doesn't include the backing fabric OR the batting. I am thinking a lap size quilt (using high quality materials) would cost roughly $70+. And that's if you quilted it yourself. If you take it to someone to finish it using a longarm machine that would set you back some dough too.
2. However, it IS possible to do it on the cheap. Yes you could! You know all those scraps? Cutting them into squares would result in something beautiful too. And of course you don't HAVE to get high quality quilting cotton…but for me, if I am going spend all that time on it I don't want it to fall apart in the wash. (This is my same mindset when it comes to garment sewing.) I do like that you can take something sentimental, i.e. vintage hankerchiefs, shirts from a loved one, etc. and extend the life of it into something you can admire every day.
3. Designer quilts. It's a thing! Oh my, before I was exposed to the world of quilting I had no idea who Tula Pink, Kaffe Fassett or who or what the heck Tilda was. But all three of these fabric designers have a specific "look" about them.
Because these designers come out with their own fabric lines, you can be 100% certain if you choose fabrics within the same line it'll match. Even if there are different patterns or seasonal releases, everything will match. This is especially nice since it takes the guesswork out of things. You won't really have to doubt "will it look good?"
4. QUILTING IS AN ART. It's strange…cuz you're taking beautiful fabric, literally destroying it by cutting it up into tiny pieces, then sewing it all back up together in a different combination to create something new. Why else would people hang up their creations on the wall? I don't ever hang up the dresses I made on the wall, lol.
Bottom line: The completed quilt offsets the cost and labor.
Unlike sewing a garment that can only be worn by one person, a quilt is enjoyed by all and could become a family heirloom. It has potential to be used by your kids, grandkids, and possibly even great-grandkids! How cool to create something that would last for generations! When you are gone from this earth that darn piece of fabric will still live on, lol. Cost per use is through the roof! Talk about getting major bang for your buck, lol!