Plans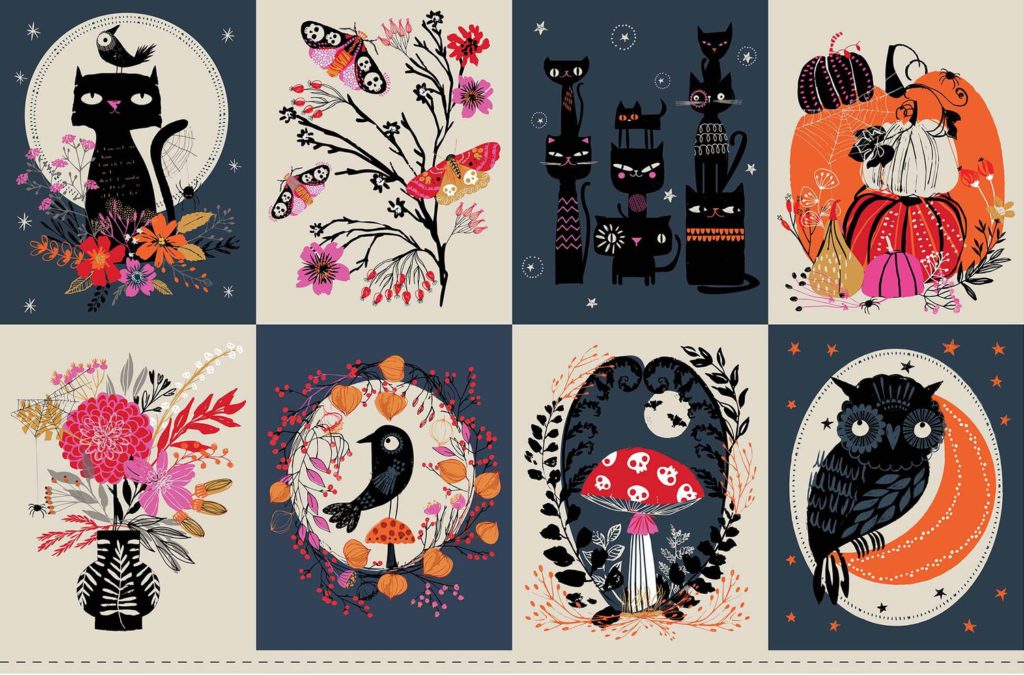 FOMO: Fear of Missing out…but new challenges ahead!
Pattern Review is hosting a mini wardrobe contest this month. This contest holds a special place in my heart since I participated last year and won 2nd place! I had only been sewing for 4 months at the time and learned so much in that contest period. This time around though it's only 5 garments- 3 tops and 2 bottoms and only one month. (Last time it was 10 garments in 2 months).  Unfortunately this year I cannot commit to those time constraints. I am having major FOMO.
It's a lot of focused and high intensity sewing because of the deadlines. Normally I love that kind of pressure. It really forces you to quickly learn a lot of things in a short period of time. Last year I loved it so much that I got really sick once the contest period was over, lol. I guess technically at bare minimum you could sew 2 patterns- one top and one bottom-and just make multiples. But it's not in me to go that route since when I think "contest" I like to give it my all.

Because I need to sew samples for my new job, work projects take precedence over my own wardrobe. I was tasked to create a quilt for store display, using their latest Halloween collection: Full Moon by Helen Black for Dashwood Studio. In a way this is my own personal "contest" since I'm going to be learning something new within the seasonal time constraint of Halloween. Here's the prints and panels I'll be using-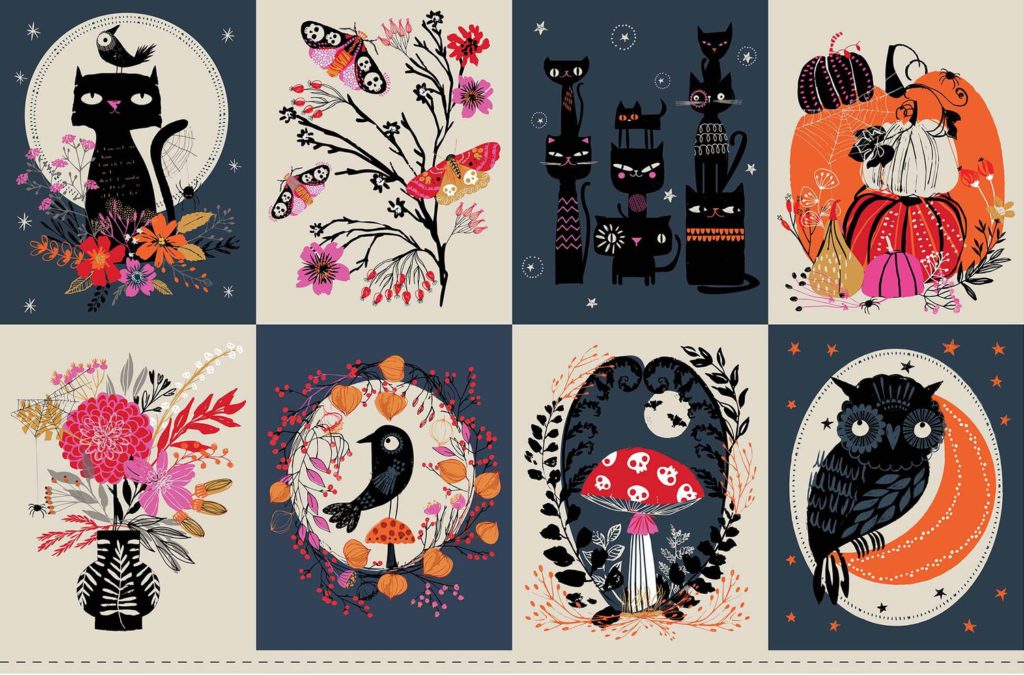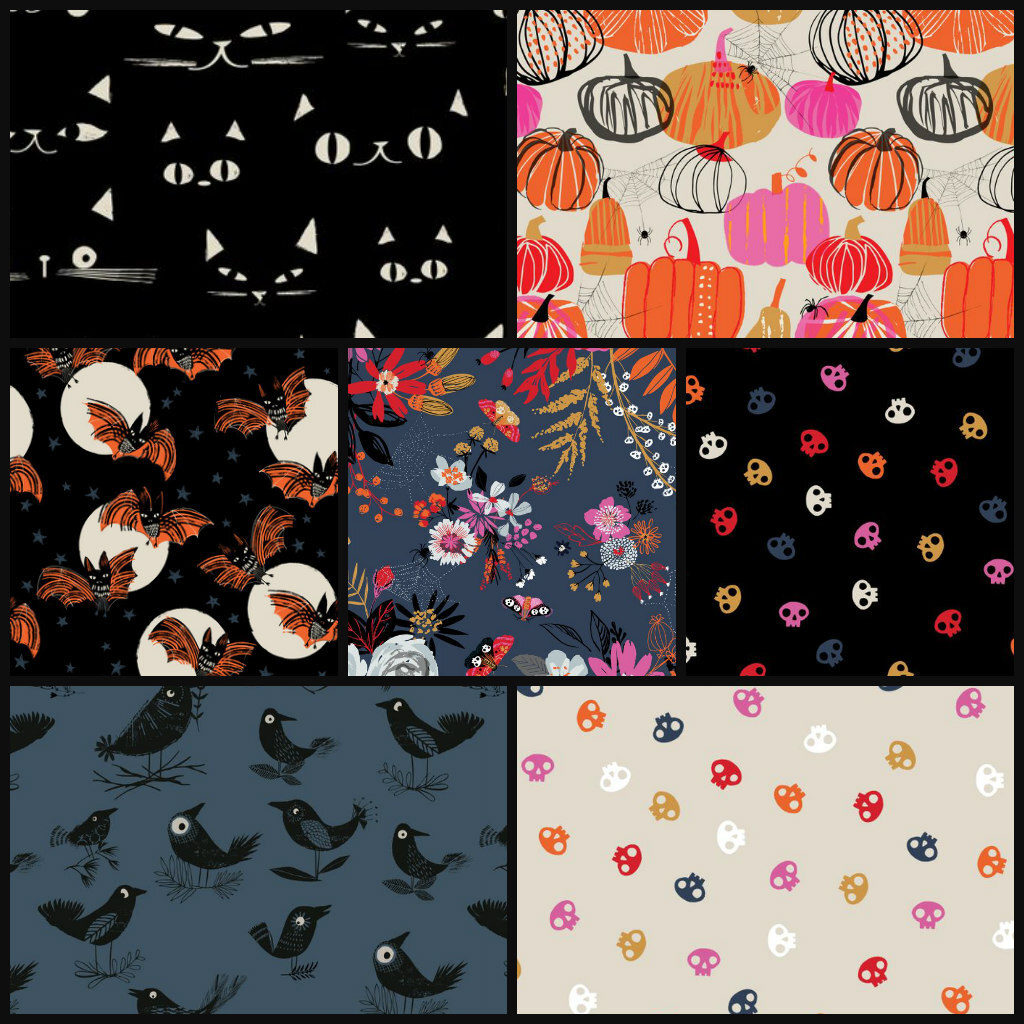 The quilt pattern I will be using is called "Bounce". The blocks are bigger so great for a beginner and this design will really show off those panels.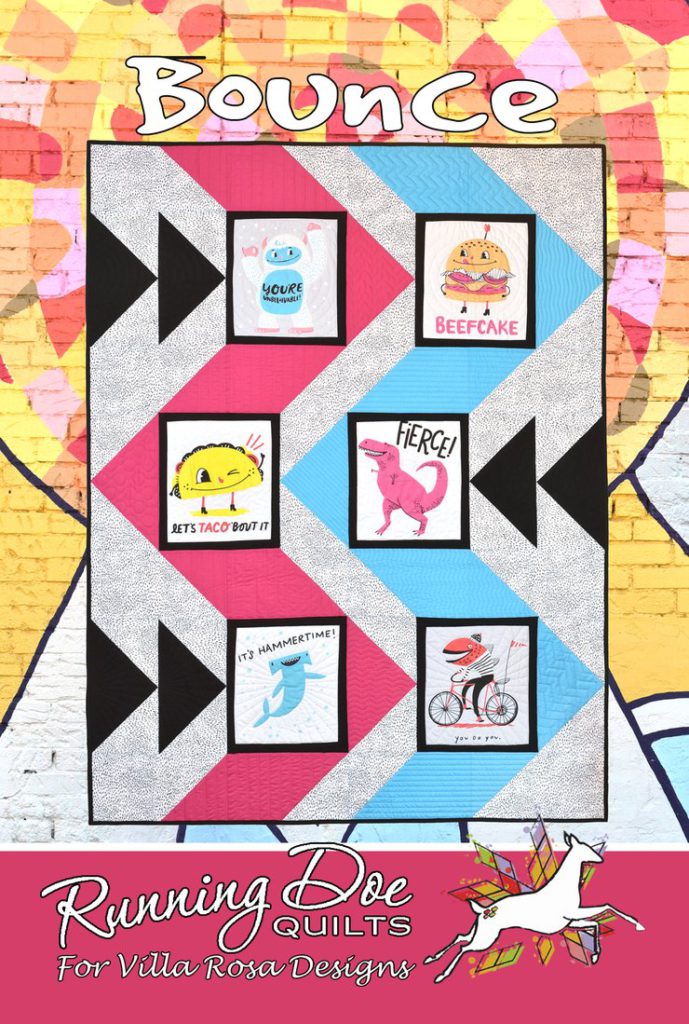 This will be my first real quilt so I am sure I will have lots of thoughts. I am excited for the opportunity and the learning that shall commence. The best part is that my boss is not only the quilt shop owner but also a wonderful teacher, so I can actually ask questions to a real person than though virtual chatting.

I am planning on having one work project and one personal project going on at the same time. Personal project meaning gift or garment because I do still love creating clothes! And then of course I am still sewing the Baptismal bibs. I've never juggled multiple sewing projects before so this will be a new kind of workload. But I am all about dabbling in both the garment AND the quilting world…which I'm finding is like a cult, lol. Some sewists identify with being one or the other, but I want to be both!