Sashiko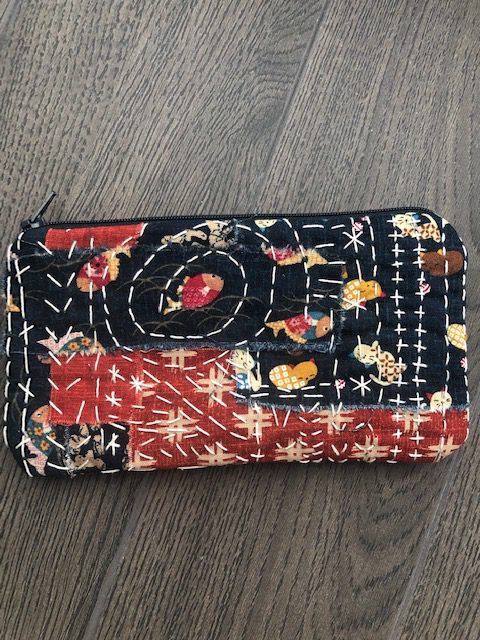 Sashiko
Over the summer I took a sashiko class. What is sashiko? It's a Japanese sewing technique where you create designs in the fabric using little stitches. It was used as visible mending, but you can create designs into the fabric, similar to embroidery. The class was for a zipped lined pouch.

We were given fabric options and used a glue stick to place them onto two pieces of rectangular batting. This part reminded me a lot of quilting since you use the same materials. But then the sashiko part comes in.  Everything is done by hand using a needle and thread. But not just your regular hotel sewing kit tools! There are specific needles and specific thread used for this- the needle is longer with a wider eye and the thread is thicker. Starting off with a running stitch, designs are created into the fabric.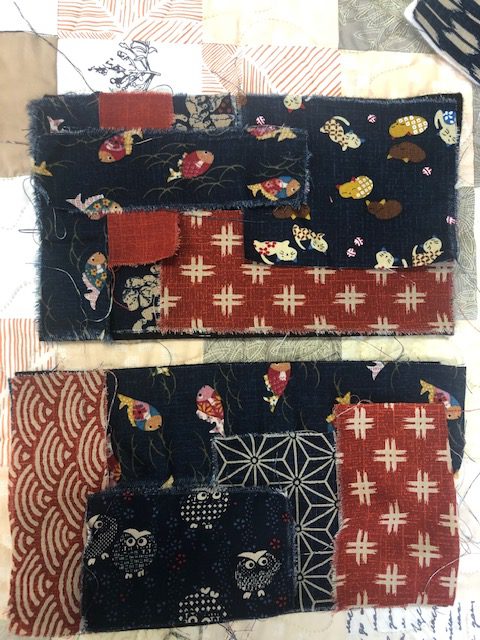 Doing this was quite relaxing. I was able to sashiko while on the couch. (Heck yeah!) I really like this kind of project since it is portable and can be done anywhere, i.e. waiting in the doctor's office or on an airplane. Basically anywhere one would normally pass the time scrolling through ones phone sashiko would be a productive alternative. It reminds me of that scene in Gone with the Wind where Scarlett and the rest of the ladies are hand sewing and waiting for the men to return.

There sure is something quite calming about hand sewing. I actually didn't know "slow stitching" was so popular in today's times. I've seen it on jackets, jeans, all kinds of things. If you hashtag #slowstitching on instagram there are over 240,000+ pictures!!

After we sashiko-ed (is that even a word?!) the front and back pieces we assembled the pouch together and added the lining, just like how you would sew any other lined pouch.

As usual, the class was great. I'm all about socializing about sewing! Now that I know how to sashiko, I will likely add designs onto pouches in the future.

The sashiko and raw edges gives it an "earthy" look…and it also looks a bit Anthropologie-ish. I am digging it! What do you think of sashiko?