Gifts
Open Sew Project: Kwik Sew 4147
Two weeks ago I attended an Open Sew session at a local shop. Open Sew is when you can go to their classroom, park it at a table and work on whatever you want for a few hours. Due to covid restrictions there is a limited number of people in the room so you have to pre-register. There were 2 ladies there working on quilting projects. It was really nice being in the company of other people.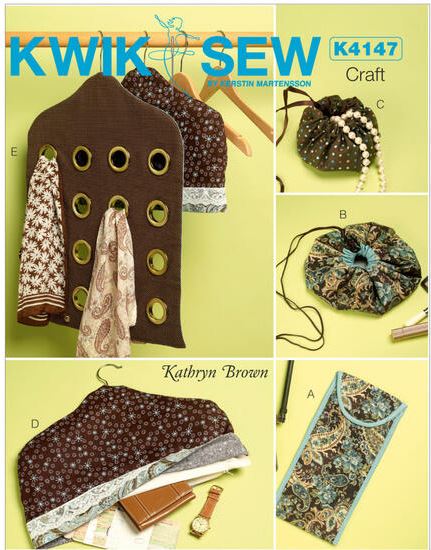 Kwik Sew 4147 View A was the perfect project to work on for a few hours. I recently got a new curling iron so I was excited to make a nice cover for it. Kinda silly to be excited about a curling iron cover but that's just how I am, lol. Sure I could have bought one, but Hey! I can sew now so I made my own. 🙂

Obviously I could work on my projects at home but the idea of sewing with others is really fun for me. Most of my sewing conversations have been on PatternReview.com , so being able to talk to a live person about sewing was really fulfilling. I am hoping to make more in-person sewing friends soon. You can learn a lot from others and I just love seeing what everyone is working on in real life.

Now- onto the curling iron cover!

Kwik Sew 4147 View A is only one piece, which surprised me. For some reason I was thinking it would be 3- a front, back and a flap. I was wrong! It's funny how things look in 2D form. I chose double faced pre-quilted fabric from Joanns. One side is floral and the other side turquoise, but you don't see the turquoise side since there is a lining. I used Pellon 975 Fleece heat resistant lining, one package of bias tape and some velcro. That was all it took to make this case!

The envelope says to purchase 1 yard but I'm telling you right now that is way overestimated! You could definitely sew this cover with just 1/2 yard or less. In fact, I purchased this fabric and had enough leftover to make a cosmetic bag and a majority of the tote bag from Kwik Sew 4288.

This was a really simple sew. Basically you layer the lining on top of the floral fabric, add the pocket, sew the sides, fold it up and then sew the bias tape all around. Can't really mess up (unless you're socializing like me, haha) I think the result is pretty spectacular and looks way better than what you could find in the stores. More affordable too!

Since I didn't have my curling iron on hand I wasn't able to measure the length. The pattern was little too short for it so it doesn't fit. No worries though, my flat iron fits in there so not all is lost.
I did end up making this again at another Open Sew the following week, adding an additional 4.5″ to accommodate the curling iron length. This pattern is easy to adjust since it's only 1 piece. You could even omit the cord pocket in the back if you wanted to- the cord fits just fine in the main pouch.
This project was completed within the 3 hour session. If you're completely focused this project would probably take 1.5 hours tops. I was gabbing so it took me the entire time.😉 Just make sure you know the measurements of your irons before sewing.

Overall rating 5 stars! This is an excellent project for beginners. I'm planning on making more as gifts. The curling iron case is unexpected, something different than a cosmetic bag and is useful. I'm a fan!