Gifts
Kwik Sew 4288 Cosmetic Bags
After a contest I like to slow it down and work on smaller projects. It's like running. You can't run 10 miles everyday and not expect your body to feel worn out or burned out. You have to pull back and take a day off or just run or walk 2-3 miles instead just to keep the legs moving. I'm the same way with sewing. The denim contest required a lot of creative and physical energy so it's nice to pull back and go back into "rest mode".

I had a lot of leftover denim so I decided to work on Kwik Sew 4288, the cosmetic bag. This was one of the first patterns I picked up since it's beginner friendly and I've always wanted to make one!

The pattern is only 2 pieces and is really straight forward. You probably don't even need a pattern for this- there are so many free ones online. But this pattern includes a circular cosmetic bag, 2 rectangular cosmetic bags, tote bag, and tissue case so I picked it up anyway. Sometimes it's just easier to purchase a pattern on sale than to spend countless hours scouring through the web trying to find one you like.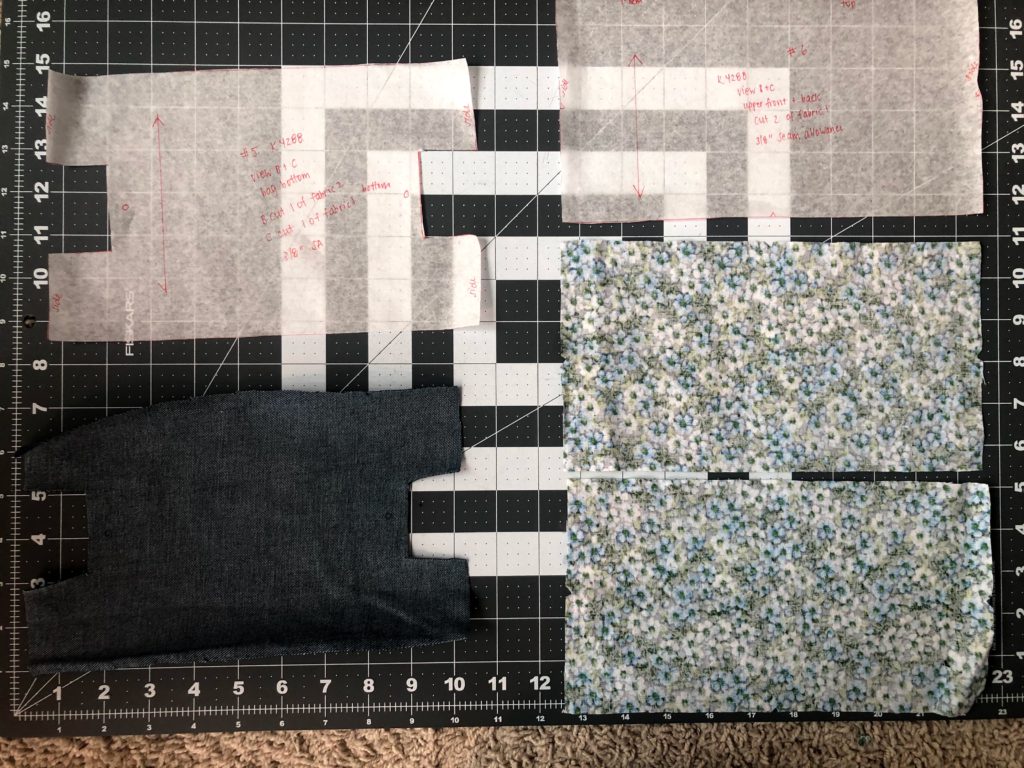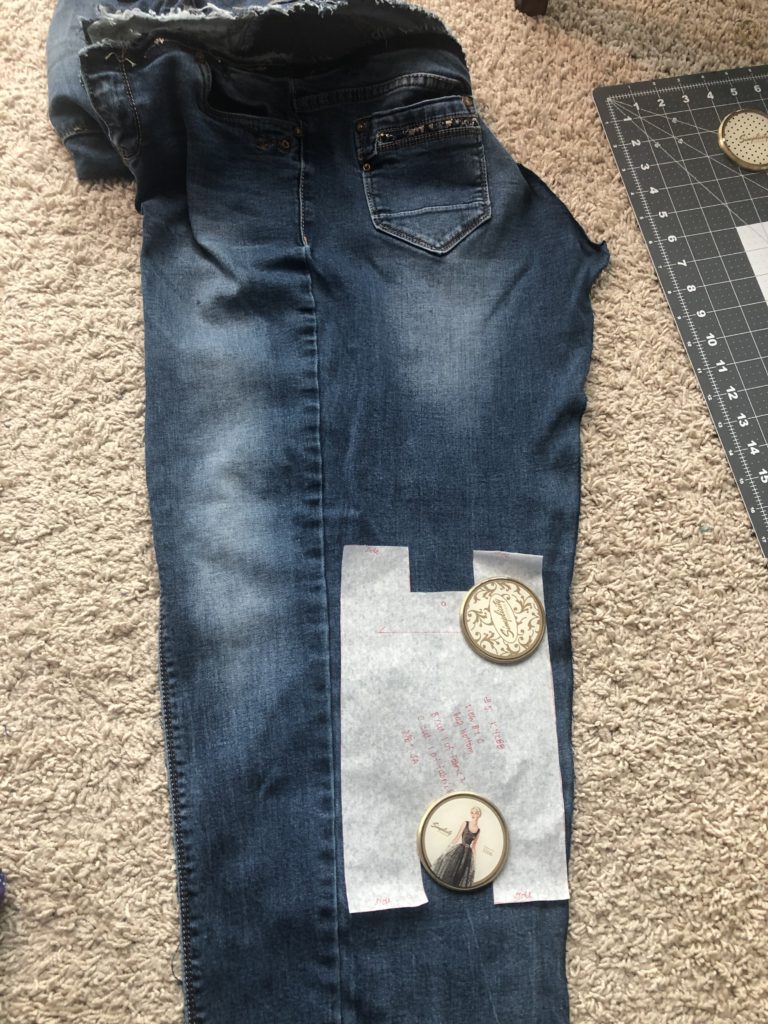 I used a piece of a jeans leg for the bottom of the bag. It's the perfect bottom since it's such durable material. The floral is quilting cotton, some remnant I found in the stash. It didn't take very long to put this thing together and I found the whole process very satisfying! It was really good zipper practice too.

I was going to make a tassel out of a piece of denim and started to fray it, taking each thread out one by one. It felt like that "He loves me, he loves me not" game where you're plucking each petal out of a flower. Well, trying to fray this thing took forever. So instead of making a zipper pull I made a little embellishment flower out of 2 waistbands. I think it adds that extra touch to the bag.

I like the end result but since it doesn't use interfacing the top is really floppy and doesn't stand up on its own. The pattern also doesn't call for a lining, which bothers me. But the outside looks nice and it's functional!

I was curious about the tissue case so I made that too. Two piece pattern, front and back. Can't mess that one up! I did the same fabric choices- 2 layered piece of denim on the bottom and floral on top.
I can't tell from the picture if the top sides are completely flushed together. The separation on mine was a little large. But hey, it works and it looks cute. And I got to use my point turner!
Planning on making this denim/floral combo again. Next time I will add interfacing and a lining for just one layer of denim with a floral lining and floral top. I don't know why the pattern doesn't include those things for this cosmetic bag. It does for the round cosmetic bag option. So strange.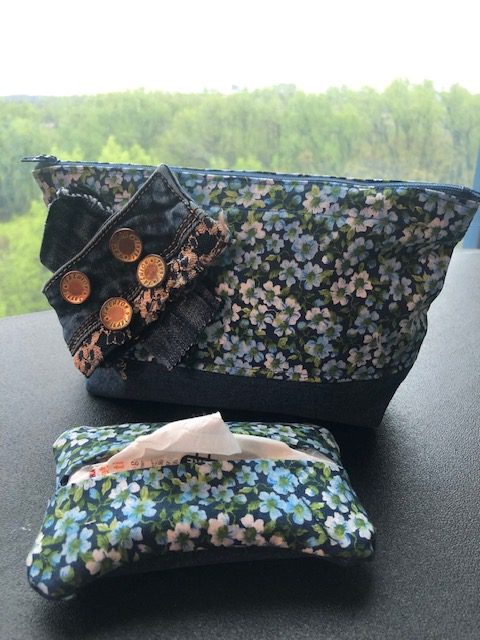 ---

A few days later I decided to make the cosmetic bag again in pre-quilted fabric. Since it's reversible I didn't have to worry about the lining. It's so much more substantial than a single layer of quilting cotton so the bag stands up on its own! I really like it a lot- it totally gives off Vera Bradley vibes.
This is a great pattern for beginners, an excellent scrap buster and is a great gift.
I rated it 5 stars on PR. Kwik Sew 4288 pattern review by RosieSews2