Contest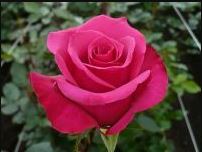 I Got Stung by the Sewing Bee!
"One day you're in…the next day you're out." – Heidi Klum
The results for Sewing Bee Round 2 were just released. I did NOT move forward. It was really tough competition! There were SO many great entries and the creativity was through the roof. Sadly this is not an episode of Project Runway when everyone is immune. Half of us were cut and only 26 remain for Round 3.

Here's a link to the contest gallery: Contest Photo Gallery (patternreview.com)
The Sewing Bee was such a great experience and I know I am still new to the sewing game. I mean I've only been sewing for 9 months!! Lots of techniques were used that I had never even heard of or even seen before.
Getting stung doesn't stop me from continuing to progress in my sewing. I'm really proud of what I created in both rounds.
Things I learned:
Buttonholes
Used new settings on my machine- buttonhole and triple stretch stitch
Installing an exposed zipper
Pattern drafting and draping
All these things I learned in a matter of 2 weeks! And I proved to myself that I can still sew under a deadline, showing that I can manage my time pretty well.
I definitely want to try the upcycling thing again..it was such a great exercise thinking outside the box with limited resources. And of course I will continue to work on my draping skills. So many beautiful dresses in my mind that I want to create.

Although my time in the Sewing Bee contest ends, the sewing journey is far from over. I'm just so grateful and happy I've found this wonderful hobby and that I'm making some new sewing friends along the way.
Who knew that sewing a mask would snowball into all this?! 🙂