Pattern Review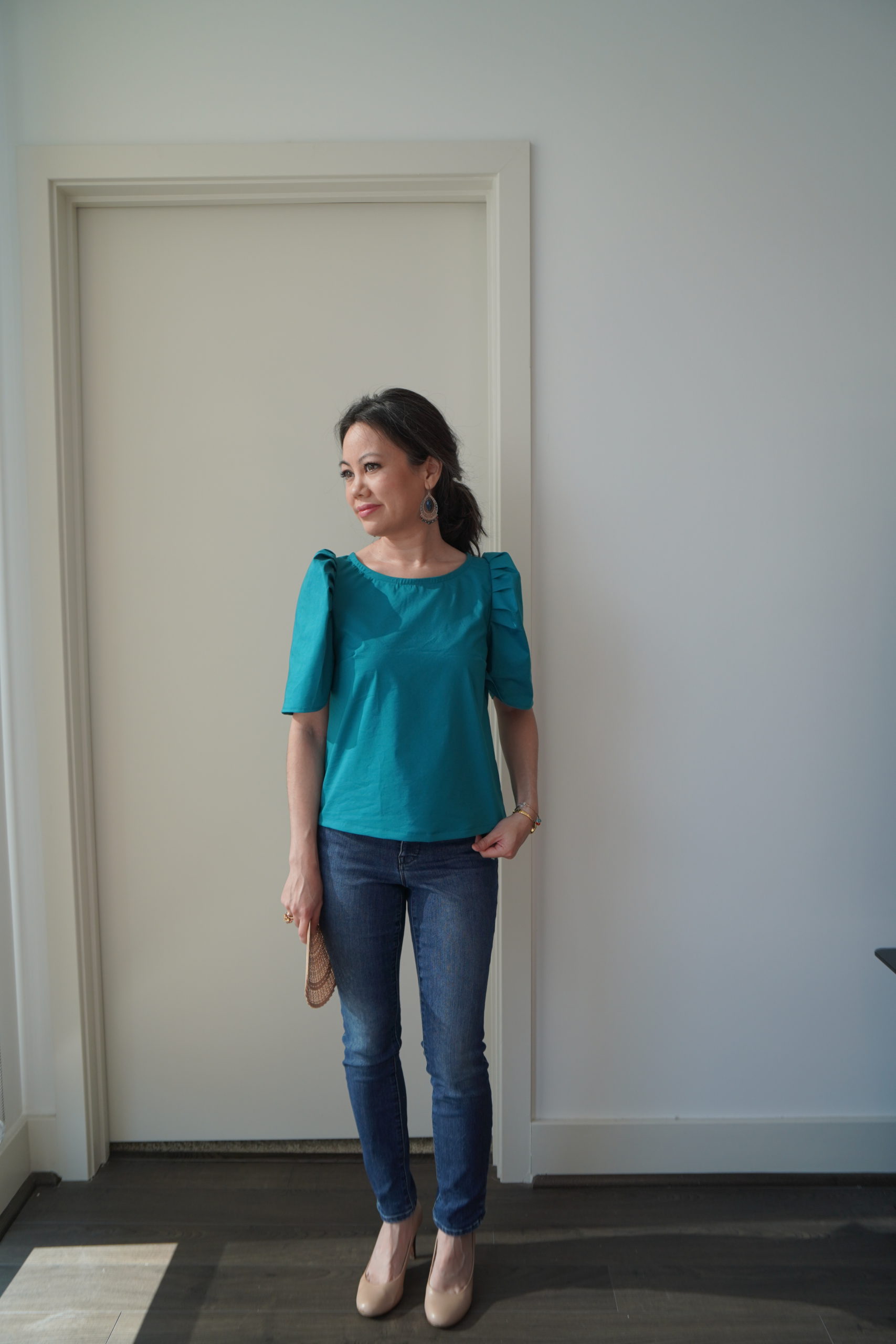 Frankenpattern: Terno/Simplicity 1693
My plan for the terno top is to use Simplicity 1693. It is the perfect base and has side darts, giving it some shape. Obviously the Filipinana butterfly sleeves are not something you would find in the Big Four patterns. This top is unique in that I am basically taking ideas, patterns and inspiration from all over the internet. (Read more about the plans for this top in blog post Terno Dress ) It was really fun to research and learn more about Philippines history and fashion.

I've been watching Filipino Youtuber Rod Ian Bulong for awhile now and found these videos incredibly helpful. Plus the music is so catchy, lol. The video is in Tagalog but is easy to follow since he shows the measurements on the measuring tape.
I never thought I'd ever own, let alone SEW a top like this so I was happy to have found this tutorial. This was the first time I've ever self drafted anything and I found the experience to be quite enjoyable!! I used one inch grid wrapping paper to help with the drafting.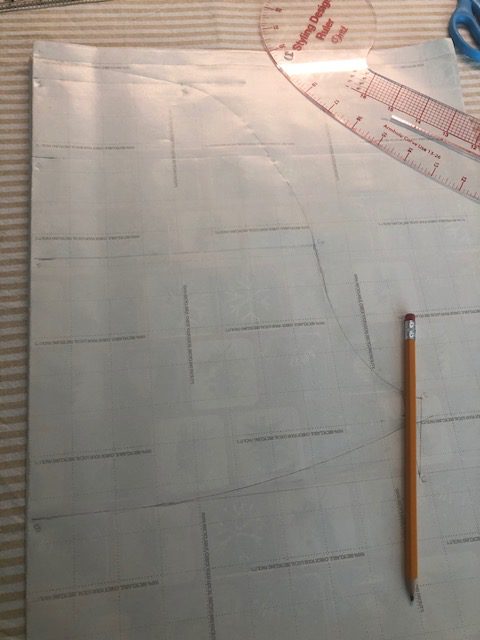 It was actually really cool to see how large the pattern was, and how much is folded down once the pleats are added in. For my butterfly sleeve I notated the middle and added 5 pleats in opposite directions about an inch apart. All the credit of learning how to sew these sleeves definitely goes to Ian, so thank you/maraming salamat! 🙂
The traditional butterfly sleeve is very rigid and stiff. However, I made a variation on my filipinana sleeve. Instead of adding interfacing and multiple layers of fabric I only used tulle to help keep the height. I got this idea from VINTA since they make their sleeves "crushable" so you can easily wear a jacket. Since this is a casual top I went with a little more subdued butterfly sleeve, and since I am making this in cotton shirting I also thought it'd be easier to wash without the interfacing in it. (I did do a mockup with the interfacing and it's definitely holds its shape- I will save this version for when I make a traditional formal terno dress)

For the tulle I created my pattern by following this blog post –Rhonda's Creative Life: Sleeves On Saturdays (rhondabuss.blogspot.com) Thank you Rhonda!
I gathered it to about 6.25″ length then basted it inside the sleeve before sewing it onto the shirt. (After the top was complete I realized that I sewed this in upside down-but it still works 😉)
The best part about the tulle is that is only cost me 24 cents! 24 cents to get commanding shoulders- I'll take it! lol.
As far as the Simplicity 1693 goes, it was pretty straightforward. I sewed view B (without the sleeves) in size 4. To my surprise, the adjustments were minimal:
Remove 1/2″ from bodice shoulder, 0.8″ underarm
Remove 1/2″ from back shoulder, 1.25″ underarm
Shortened length by 1″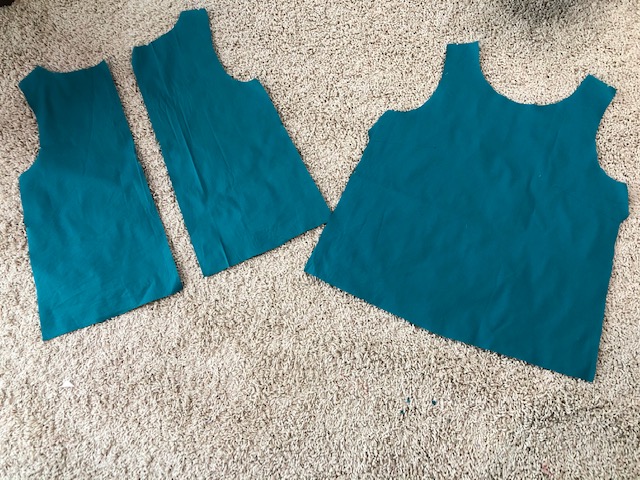 The darts were in the right place and the neckline was just right. Not too low or too high! The darts were easy to sew too- they add so much more depth to the top. I finished the edges using my favorite faux french seam and overcasted the sleeves. I can see this pattern becoming a TNT-tried and true. It's perfect even as a tank. 5 stars for sure.
PR Review: Simplicity Misses' Tops 1693 pattern review by RosieSews2

I wanted to compliment the beautiful teal color so I handsewed a gold button on the back for a little more interest. I cut a scrap piece on the bias, folded it in, created a loop and handsewed that on too. I really like the way it looks. Pretty on the front and the back!

I am ecstatic about my new terno top. I think I nailed the casual cool vibe of the modern Filipinana silhouette. Now that I have the butterfly sleeve technique down, I look forward to making a formal terno dress in the future!