Contest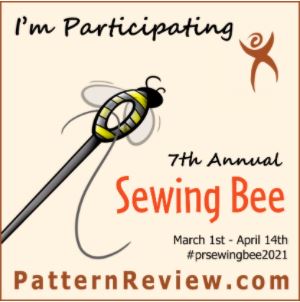 The Sewing Bee Contest: Don't Get Stung!
Last Fall when I was competing in the contests on PatternReview I heard about The Sewing Bee contest. I was encouraged by another member to look into it. This contest is one that is supposed to challenge you to the limits! It is an elimination contest like Project Runway. They give you theme- a technique, or idea and you're supposed to run with it! It's all about HOW you interpret the rules. They don't give you specifics. This contest is also different in that it is not member voted. The judges are the founder, Deepika, the Contest Committee and surprise guest judges. Michael Kors?!
Elimination is ruthless. Last year 150 or so people joined in the first round with a drastic cut for the 2nd round. Yikes! Only those that pass can move on to the next round. But this contest brings in a lot of familiar faces, inactive members and lots of contest first timers- people from all over the world wanting to give it a whirl. So there's something about it that people love to come back for more every year!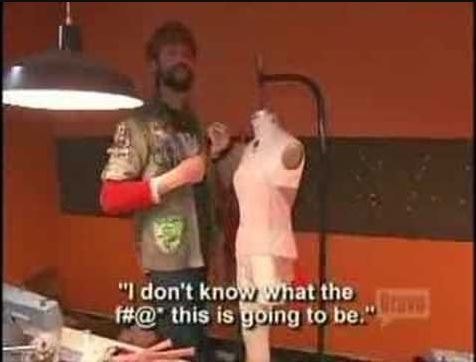 The Sewing Bee discussion forum is one of the most active threads on the website. There's a lot of chatter between members trying to guess what the theme will be. Even if they are not participating people just LOVE to talk about it, lol, and I totally see why! There are so many facets to talk about- the speculation, the deadlines, the ideas, etc. Not to mention all the marketing- PatternReview blog posts, info, IG stories and to my surprise I even heard Deepika talk about it on the Threads podcast the other morning. Members waiting for the themes to be announced and the fact that they are in different time zones makes it even more exciting. Basically everyone is just waiting around like New Years waiting for the ball to drop.

I couldn't help being intrigued by the whole thing. Like, what exactly is all this hype about?! Lol. That same curiosity and excitement I had last Fall started to fill my mind. I was undecided on if I was going to participate- mainly because of the potential stress of it all. But I've been following the Sewing Bee discussion forum the past week and realized that I've been missing the social interaction talking about sewing. I think this contest will help me achieve some goals as it seems that I work better in under the gun situations. Fight or flight?😛 But it's a slippery slope- I get so worked up my health sometimes decides it wants to act up, so I have to be careful. Luckily there is a week break between the rounds so that helps. There are also prizes but we all know the real prize for me is knowing I have completed something and learned new things! I also think it was meant to be for me to participate since I started to purge my closet, subconsciously (consciously?!) making room for homemade items.😉
Here are the official rules: Rules for the 2021 Sewing Bee Round 1 PatternReview.com sewing contest

Round 1 : March 1 – 7
Remember, this is the only round that anybody can enter, as all future rounds will be determined by elimination. So go ahead and dare to experience the fun, as you never know how far you may actually advance!
Round 2 : March 14 – 20
Round 3 : March 26 – April 2
Round 4 : April 8 – 14
So we'll see how this goes! If I pass Round 1 I'll be happy! I have a good fabric stash and more than a lifetime of patterns to sew so I'm ready.
Bring on the Bee!