Plans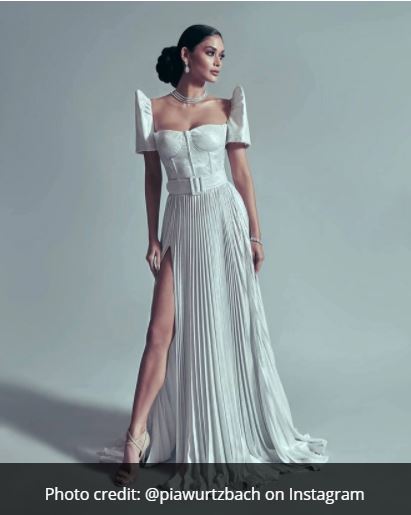 Terno Dress
When I was a kid my parents would take us to local Filipino cultural events. It usually started with a Church service then afterwards there would be a huge party complete with lots of food and a Tinikling folk dance performance. The dance is like double dutch jump rope, where the dancers are in the middle trying not to get hit. Except instead of rope, its bamboo sticks on the ground. The performers were usually children my age but sadly I was too shy to learn.

Most of the attendees at these formal events wore traditional Filipino clothing. The men wore barong tagalog (embroidered silk translucent button up shirt) and the women wore a terno dress. These dresses were impossible not to notice. They had pronounced sleeves- known as butterfly sleeves- and were usually made of beautiful pineapple silks or organza. While I had seen my dad wear a barong, I had never seen my mom wear a terno dress and I have never worn one either. But I was always mesmerized by those sleeves, mostly because they always stood so tall! Being a Filipino-American, going to these events was the most exposure I could get to Filipino culture and traditions in the United States.

The terno dress was popularized by former First Lady Imelda Marcos during the Marcos Adminstration from 1965-1986. She brought this traditional dress to the forefront, wearing it at every public event all around the world. But because she wore it so often, there is a misconception that it is "Imelda's dress" and it is exclusive to her, which is simply not true. It is the national dress of the Philippines and has been for many years.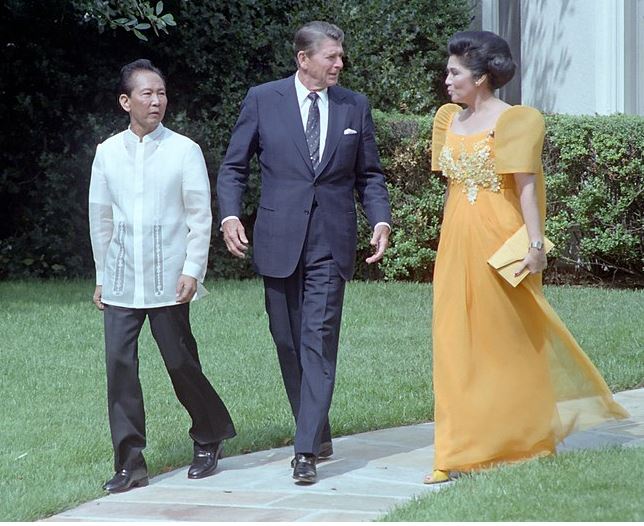 Disclaimer: This is not a political post. Just one discussing fashion!
Here are some photos of Miss Universe 2015 Pia Wurtzbach and Miss Universe 2018 Catronia Gray wearing the terno. They both look so glamorous.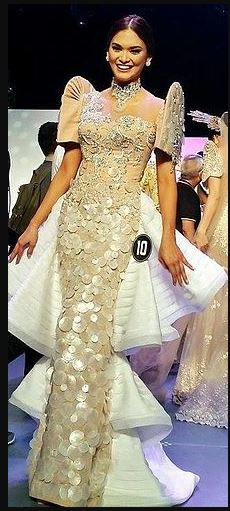 The only time I've ever seen the terno was at church, wedding or party. I have only known it to be formal attire made of luxurious fabrics. But after doing some research, I learned there are also modern interpretations, showcasing casual fabrics and simple styles. The company VINTA, started by Caroline Mangosing says, "The person I create for is someone who can bring Filipiniana into the fashion conversation…my muse is that person who can rock Filipiniana for work, for brunch on a Sunday or for a cocktail party…"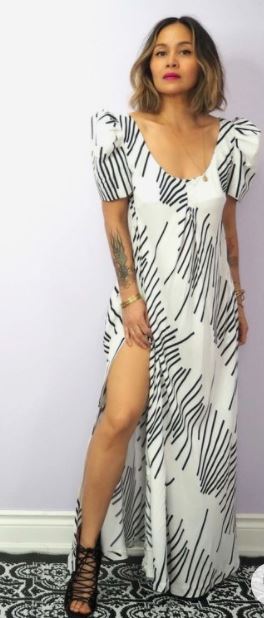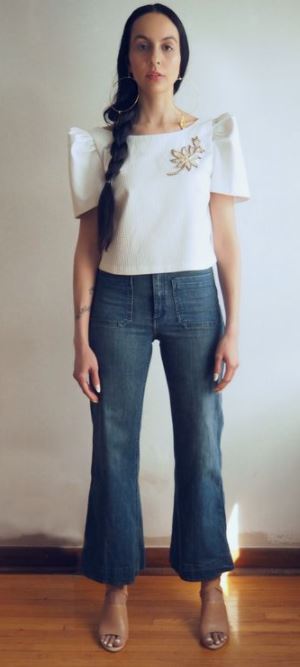 I really like her message and feel very inspired by this brand. I'm totally loving the modern Filipiniana/casual cool vibe.
So let's talk about this sleeve. The butterfly sleeve has a rich history and has always been the focal point of the dress. It's a bit Victorian, a bit 1980s, a bit puffed, and a bit fluttered. But it's also rigid and flat with its sharp points and knife edge. It basically is all the sleeve variations all rolled into one! It also has really interesting pleating on the inside. It's definitely a power sleeve- very unique and commands attention.
Now that I can sew, I am going to try my hand at this! My plan is to create a simple top with the butterfly sleeves that can be worn casually or dressed up with a skirt. The real challenge will be getting those sleeves on point and to stand tall. I love the idea of wearing a casual terno for everyday, honoring my filipina ethnicity. And because 2021 is all about big sleeves, it happens to be on trend too 😉. So let's get this going!