Gifts
DIY Christmas Gifts 2021 Recap
Santa's Workshop is officially CLOSED for the season! I tricked my family into thinking I purchased the Easy Does It Bags. My Uncle was shocked when he learned I sewed all his gifts. He loved his Naval Academy so much he tossed his current toiletry bag right into the trash and moved all his stuff in right away! I do really love those ByAnnie bags and plan to make more next year. I noticed other family members were eyeing it. 😉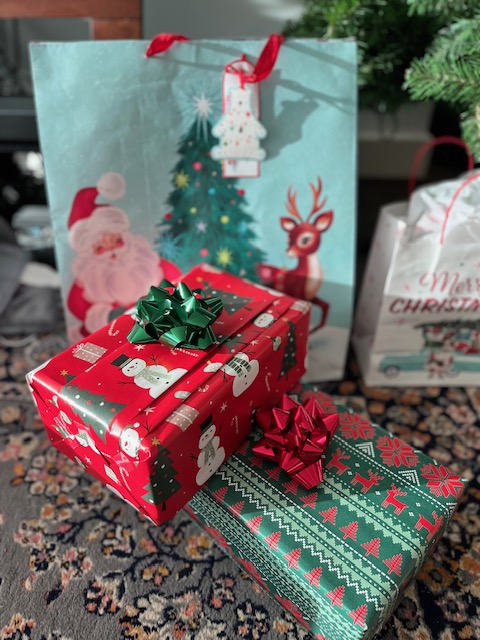 I ended up making pillows, a mask and luggage tag as bonus gifts using the leftover school spirit fabrics. I had to laugh at myself since it was the first time I ever made a pillow. I basically wrapped the fabric around the pillow and did a fitting with pins all around the 18×18 square. It was comical. The back have zippers for easy cleaning. I went a whole year and a half of knowing how to sew without ever making the ultimate beginner project!
I'm not going to bother blogging about the luggage tag because the pattern- Simplicity 2274 – was just awful. Terrible instructions. Just know that you're better off getting a free tutorial online than using that pattern. It was cool though because I sewed with vinyl for the first time. Might try experimenting and make some vinyl bags.
The ornaments were a big hit too. I freehanded that Mickey for a Disney crazed friend. It was fun making all those- they're just so cute, great practice and you can make them on the couch!
Our Christmas holiday was a lot of traveling hustle bustle with a little sickness in between, but overall it was a great celebration. I just love being around family. ❤️ Excited though to be home and almost back to 100%. (I didn't cough today- yay!) Lots of exciting sewing plans ahead!