Inspiration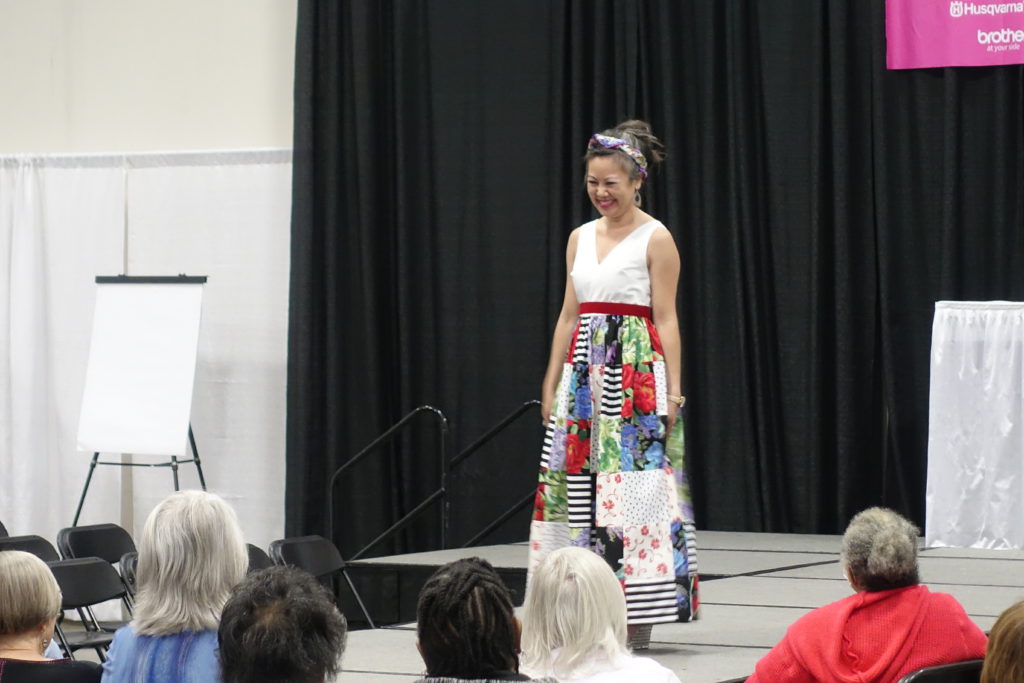 See You On the Runway!
Remember when I said I wanted to put myself out there more?? Well being in a Fashion Show is pretty much the pinnacle of putting yourself out there. All these eyeballs looking at you on stage…looking at my sewing….yeah, that's putting yourself out there alright!
A few weeks ago the Original Sewing and Quilt show stopped in our area. My American Sewing Guild chapter was asked to do a Fashion Show and I decided to join in the fun. There were so many incredible and unique garments in the show. A dress made from a shower curtain, a Renaissance dress (she had the authentic undergarments and everything, WOW) , a blazer pattern hacked into a gorgeous wool coat, activewear and even a plush adult onesie!
I chose to showcase my Suit look and Quilt dress. Both super flashy and runway worthy. It's been 1-2 years since I've sewn and worn these outfits so they don't quite fit the same as they used to. Thanks Life! It made me bit self-conscious. Even still, I do still love these outfits. I've linked them in this blog post if you'd like to read up on them in more detail.
I admit I was a little nervous going up on stage. I think we are our own worst critic when it comes to these things. Not only is all the attention on you, but I was also worried everyone would be judging my sewing. There are a lot of highly skilled sewists at these events! What if the Fit Police see all the drag lines?! Am I in or am I out?! Lucky for me Tim Gunn was nowhere to be seen and Heidi did not come up and tell me ""Al Vita Zein".
All of my worries melted away when I saw The Viking smiling at me in the crowd. (He is the best!) I saw some familiar faces from my neighborhood ASG groups and even spotted a fellow Jeans Camper from last month in the audience. It was such a pleasant surprise! It was really nice to have everyone's support.❤️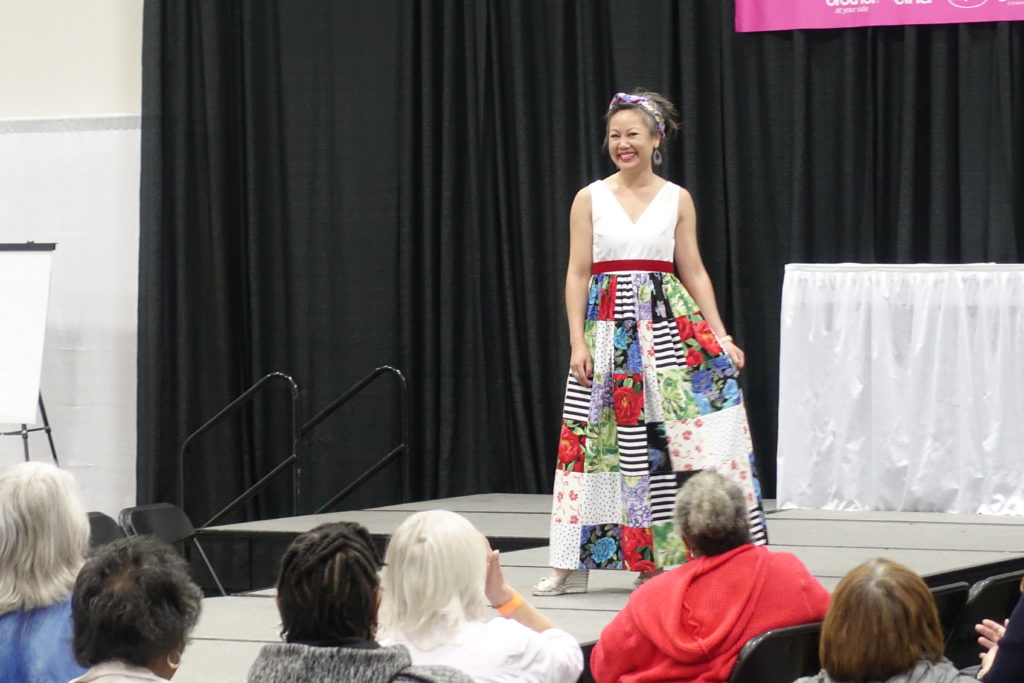 Now to the most important question: Did I do the Model Walk? No, but I did practice it at home like a 5 year old playing Pretend, lol. I am far from Naomi Campbell status and went the opposite route. I understand in the Fashion World smiling distracts from the clothes on the runway. But this wasn't New York Fashion Week. This was us home sewists just out to show our creations! I was cheesing the entire time, pageant style. I even did some Vanna White type movements to showcase the pleats on my tank top and flounce on my back jacket, LOL.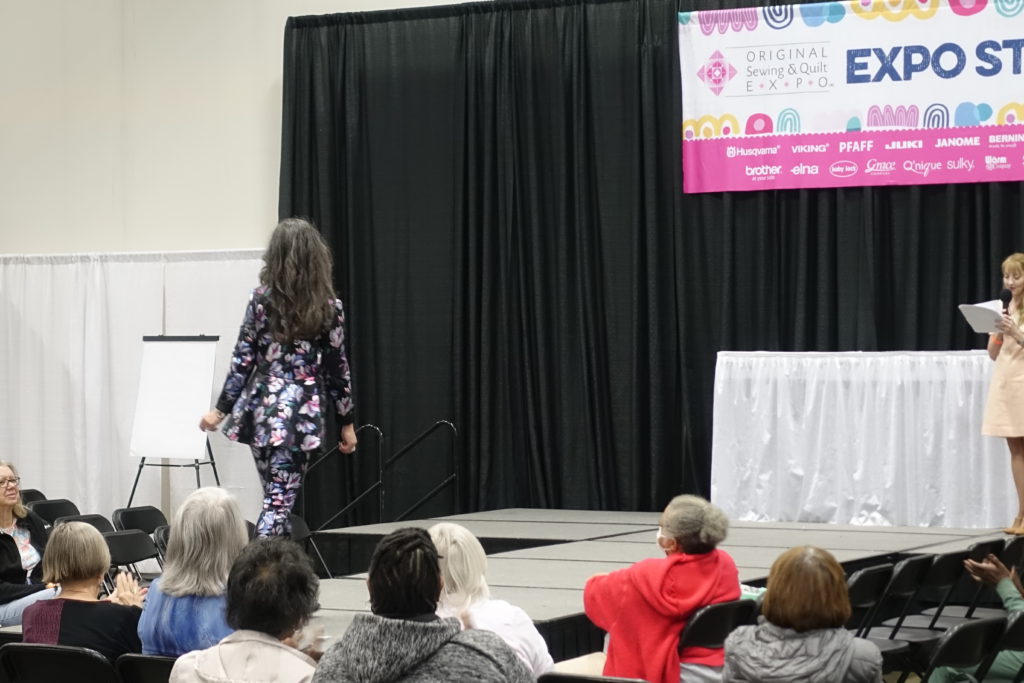 Whether you're in the audience or modeling on stage, what's a Fashion Show if you're not having a good time?!
Overall I had a blast! Taking pictures of your makes for the internet is one thing, but to actually model them on a stage all by your lonesome was a big deal to me. I'm proud of myself. That was A LOT of attention for an introverted extrovert. 🙂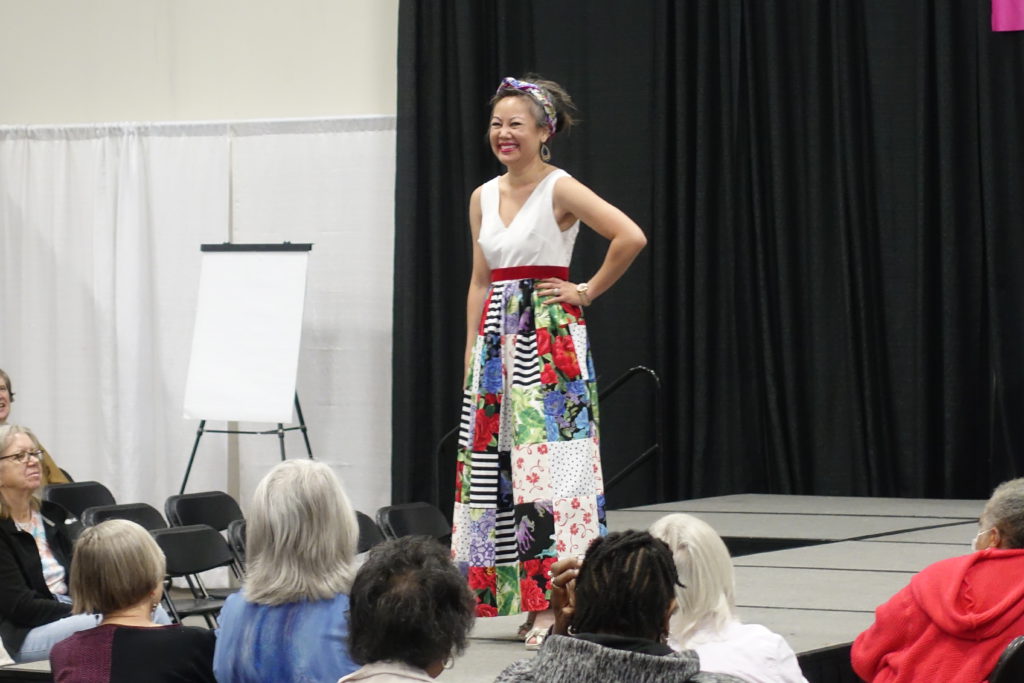 Besides the modeling part, it was really cool meeting more ASG members from my local chapter. Everyone is so friendly and talented!  I'm really enjoying my time in da club.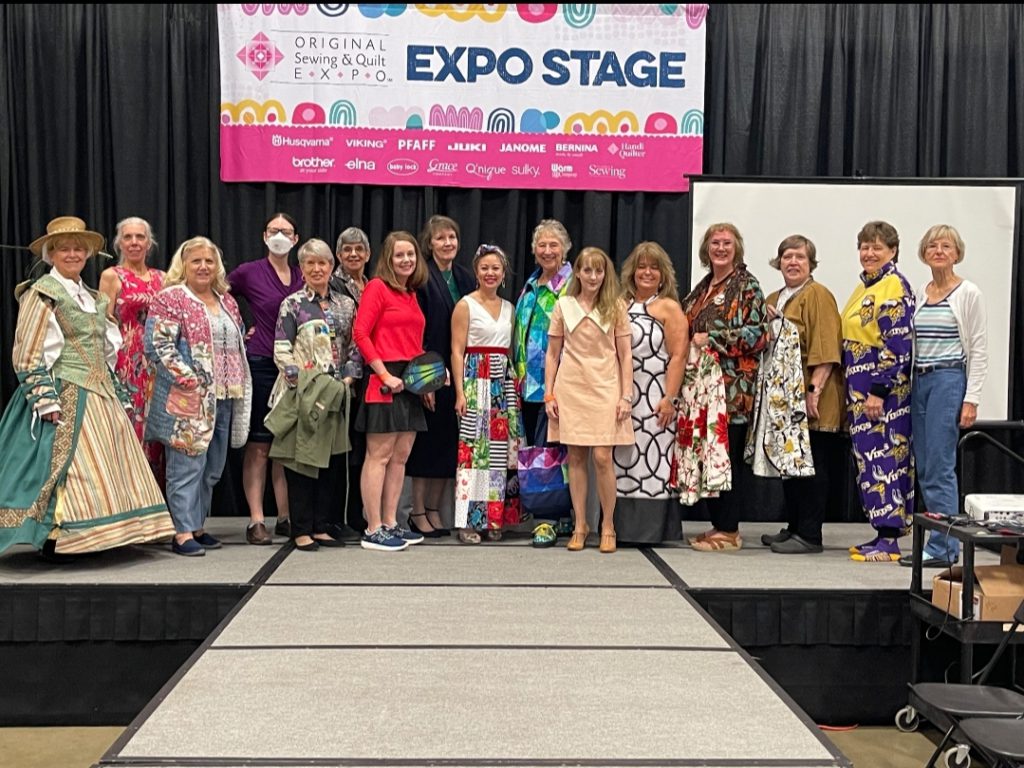 If ASG hosts another Fashion Show next year I will definitely participate again. It was a real honor representing my local neighborhood group and it was so much fun. I'm envisioning sewing/wearing something REALLY DRAMATIC for next time. Maybe some kind of evening wear? I'm thinking some kind of blinged out, voluminous something-or-other. Haven't sewn anything like that yet… wouldn't that be fabulous?!!