Contest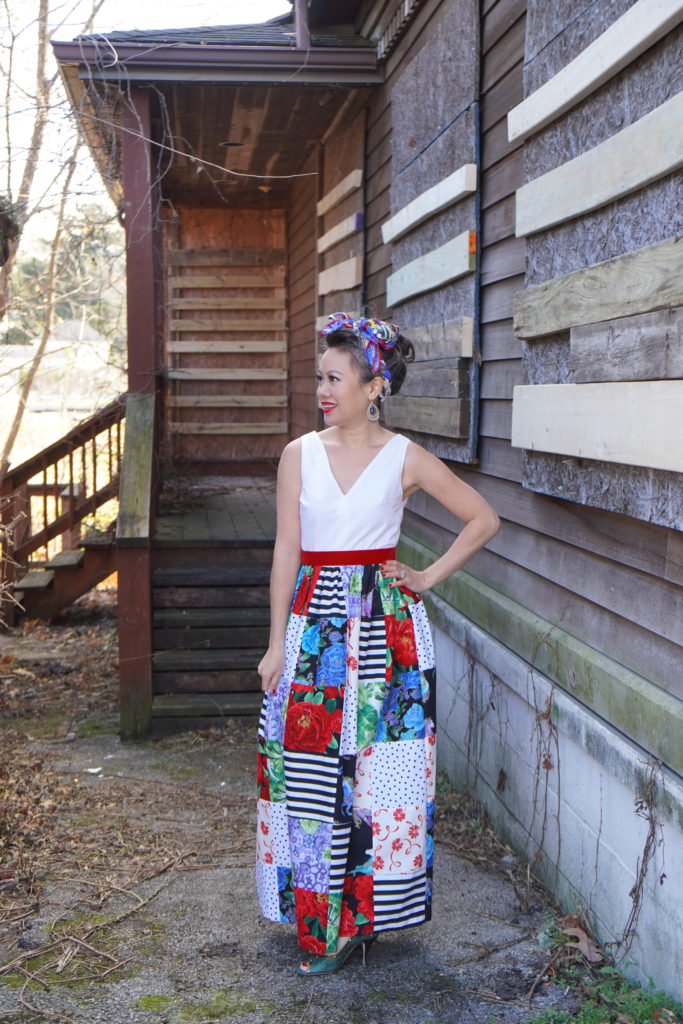 Celebration Dress: That's a Wrap!
Continuing with our contest tradition, The Viking and I had quality bonding time while taking pictures of the Celebration Dress. We shot "on location" in rural PA during our Thanksgiving weekend visit to my in-laws. It was about 34 degrees with a blustery frigid wind but that didn't stop us from having a fun time. The Celebration Dress is so photogenic! I'm so happy to share all the great shots we captured from our photoshoot.
To recap: Dolce & Gabanna inspiration dress:

And my Celebration Dress Fashion photos-
I styled it with RTW green heels, blue/gold dangle earrings and a silk scarf that happened to match. That red velvet belt reminds me of Scarlett O'Hara's red velvet/white getup and the black and white stripe reminds me of Tim Burton's Alice in Wonderland number, lol. This dress certainly has a personality of its own.
Mind you, Elizabeth Taylor would never wear this colorful explosion, and frankly my dear, neither would Scarlett. Yes there were some bumps in the road during construction but I am tickled pink by the end product. Like I said earlier- this is my favorite thing I've made so far!!!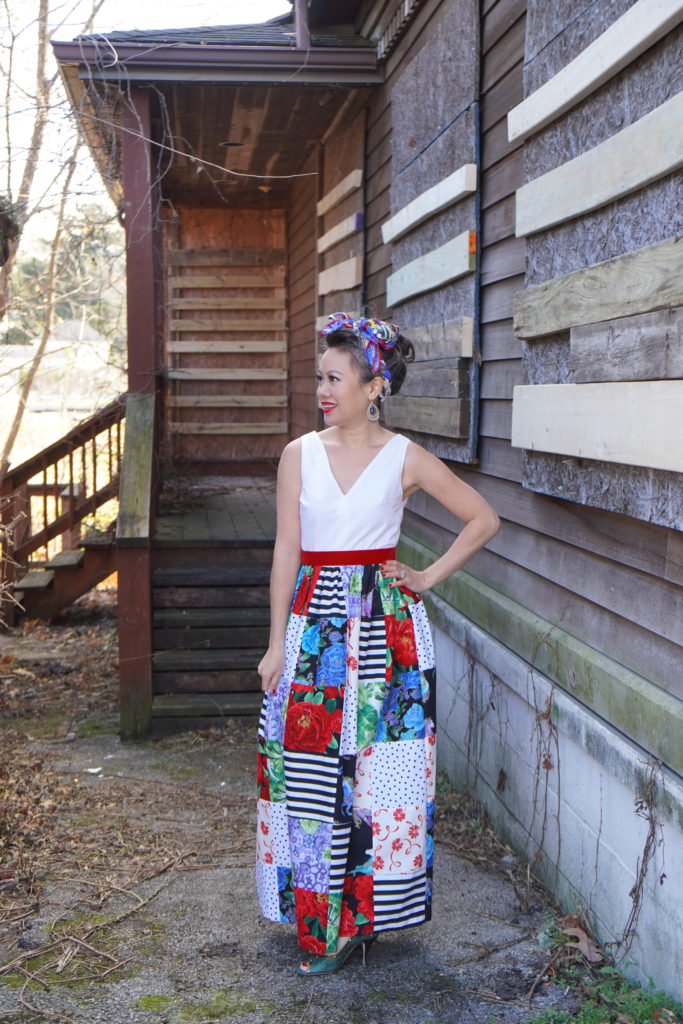 Here's the link to my official contest submission on Pattern Review: Self Drafted Pattern Patchwork Maxi Dress 497556-1001 pattern review by RosieSews2

The Dolce & Gabanna Dress retails for $3,745 and I made my Celebration Dress for $34. Definitely worth Celebrating! The whole thing brings a twinkle to my eye….and to quote Siskel and Ebert (with my newly healed thumbs) I give it "Two thumbs up!!!"