Pattern Review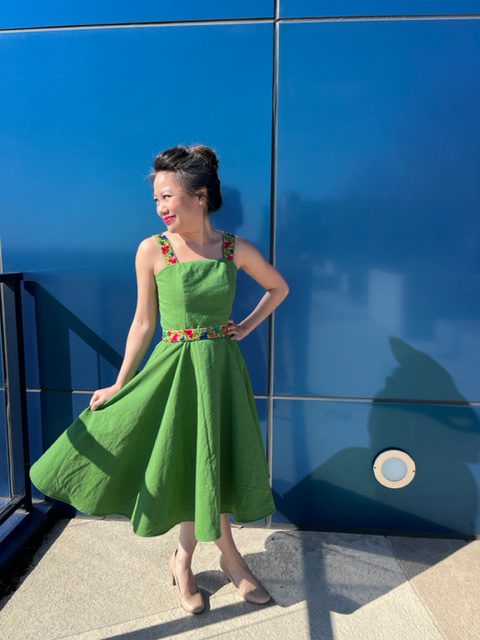 Goodbye March! Kermes Dress
Woo hoo! My Kermes dress is complete! I'm really glad I decided to focus more attention on self-drafting because this dress is my favorite one yet. I like it so much I want to make another version.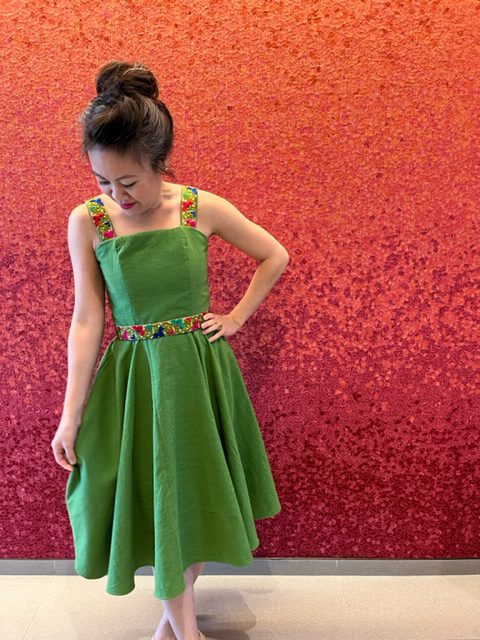 I'm really pleased with the successful draping and also the last minute decision to install boning. Kermes has a lot of heft and structure. This sure isn't fast fashion! I blogged about the construction techniques last month, but I've linked them below if you want to see how the Kermes dress came about and where it got its unusual name. It feels like I started this ages ago and here we are already in April.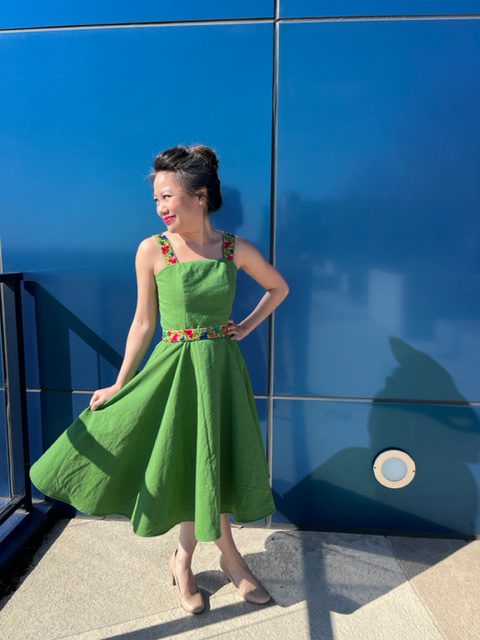 As far as construction goes, it took about 14 days total. The overall process from start to finish was about 6 weeks. But I took my time making this. It seemed like once I had the drape finalized I slowed down momentum. I notice I tend to do that lately- it's like the challenge is in the drape for me. But I need to get back on board and start focusing on execution too…especially with Sewing Bee coming up! More about that later.😉

Sharing a few photos from the construction process.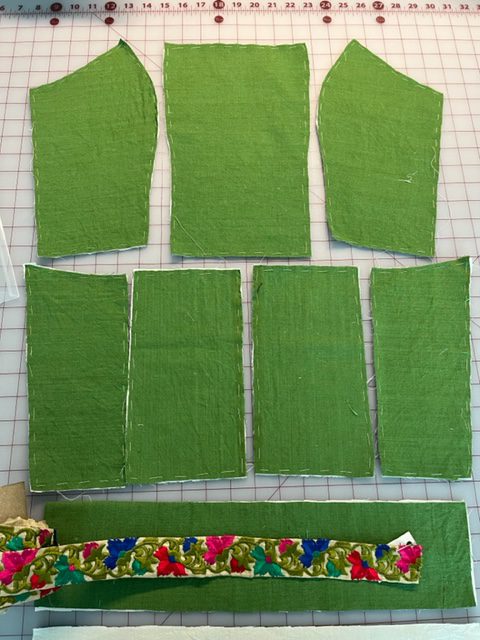 The Kermes bodice is underlined with muslin and has 10 channels of spiral steel boning. The entire dress is fully lined, with a free-hanging skirt lining.
I got to use my new serger on the skirt side seams. Wow, so quick! I also installed a hand pricked lapped zipper for the first time. I always wanted to do one and really like the way it looks. That flap!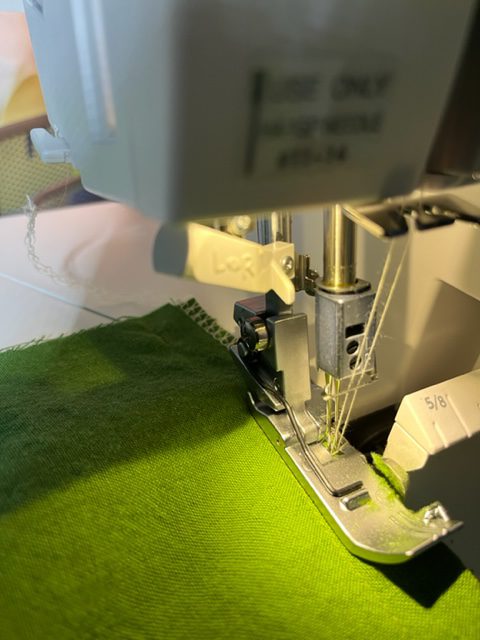 I used fray check on the trim but the edges looked a mess. I covered them using scrap pieces of fabric with a little help of my trusty glue stick. I then handsewed the ends into the back waistline and tacked the front and side seams. This dress really has couture finishing.
I used a 3 stitch narrow machine hem on both skirt hems. The lining is 1″ shorter than the outside fabric.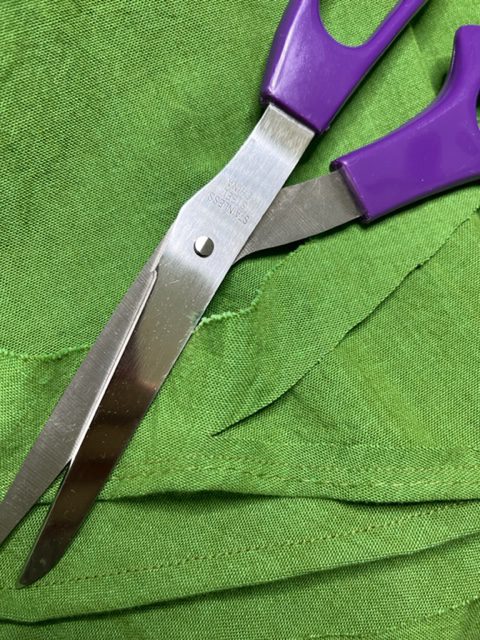 The lining gives this swishy skirt so much body!

Kermes fits like a glove and the embroidered trim is truly the star of the show. I rated my own dress 5 stars on Pattern Review, lol
Self Drafted Pattern Kermes Dress pattern review by RosieSews2

In case you're wondering where I got all my info for construction, I took bits and pieces from below books for sewing methods-
"Draping for Apparel Design" by Helen Joseph Armstrong
"Gertie's Ultimate Dress Book" by Gretchen Hirsch
"Linen & Cotton" by Susan Khalje"
Easy Guide to Sewing Linings" by Connie Long
Can't wait for Spring to finally stay around so I can wear my new pretty!!!