Fitting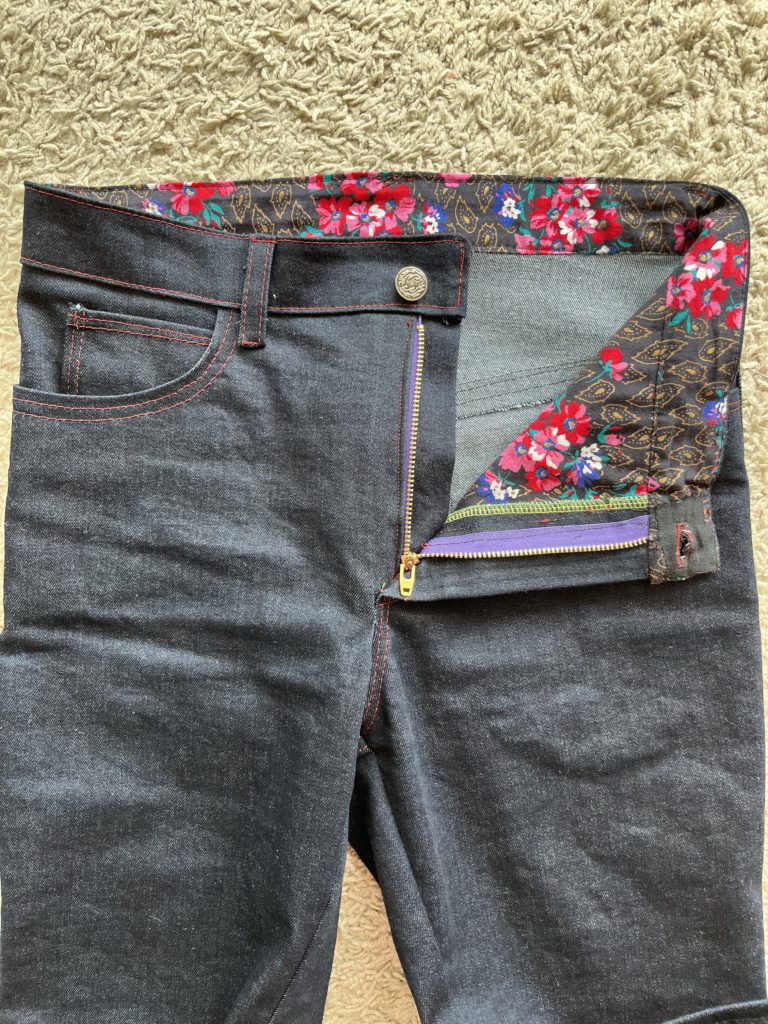 Sewing Camp: Forever in Blue Jeans
Believe it or not, I have never been to camp. Lots of kids go to summer camp but I always stayed home (and played with the Barbies). Blame it on the shyness. Well, now that I'm a big girl I think I could handle myself with other people, LOL. Last week, Make it Sew hosted a 4 day Jeans Sewing Camp in Lexington, VA. It was my birthday week. What better way to spend my new year by learning something new and doing something that I love?!
As I mentioned, I took a Bodice Sloper class with Caroline Cook at Make it Sew last year. I know her as newmass on patternreview.com. Most of my interaction with other sewists has been on that website so she was the first sewist I've ever met in person! I've learned so much from her fit expertise. Marcy Linton, another instructor, helped us out as well. Both Caroline, Marcy and the owner of Make It Sew Accacia Mullen were all so patient and encouraging throughout the process.
There were 12 of us ready to take on the jeans adventure ahead.
Day 1: We took our measurements, determined what size to make and sewed a muslin.
I chose the famous Ginger pattern , a stretch skinny jean by Closet Core. Caroline personally fitted each and every one of us. We worked from 10AM -5PM. By the end of the day I knew what flat pattern adjustments I needed for the final pair.
Day 2: The day started at 9 AM with me cutting into my nice fabric.
The fabric is Cone Mills S-Gene stretch denim purchased from Make it Sew. Definitely looks like the real deal- comparable to Citizens of Humanity or Seven for All Mankind. Since we had already sewn a muslin the previous day, I had an understanding of what sewing I needed to do to get this thing done!
Most seams are sewn and topstitched two times so making jeans can be pretty time consuming. I sewed bar tacks for the first time, shortened the zipper using pliers and ended the day with the zipper partially sewn in. It was pretty exciting! This is my first pair of real pants (leggings are NOT pants) so learning this technique was pretty groundbreaking in my eyes.
Day 3: The knitty gritty of learning and sewing happened on this day. We worked from 9AM-9PM.
I started the day finishing the fly zipper and fly shield. There are so many steps! It wasn't that bad though and the result looks so professional. I was already tickled pink and it wasn't even done yet. I love the part when you can start seeing it all come together.
By nightfall I was cross-eyed and exhausted but learning all this stuff was SO COOL!! I noticed that I tend to learn the best under deadlines. 😉
Day 4: Last day of Sewing Camp
The waistband and back pockets were sewn on. Accacia showed me how to install the jeans button and rivets. Using the machine press and hammer was pretty neat. I need to get one! Something about using hardware in your clothes gives it that extra special touch. I always feel like Rosie the Riveter (literally and figuratively) when using tools.
By the end of camp my jeans were 90% complete. There were folks at 100% completion, some even had time to start a second pair! Sewing is not a race though and you should never compare yourself, but I'm telling you this just in case you're wondering if a 4 day camp is enough time to create jeans. I am here to tell you it is definitely possible!
Here we are outside the studio showing off our fantastic new jeans. Aren't we a happy bunch?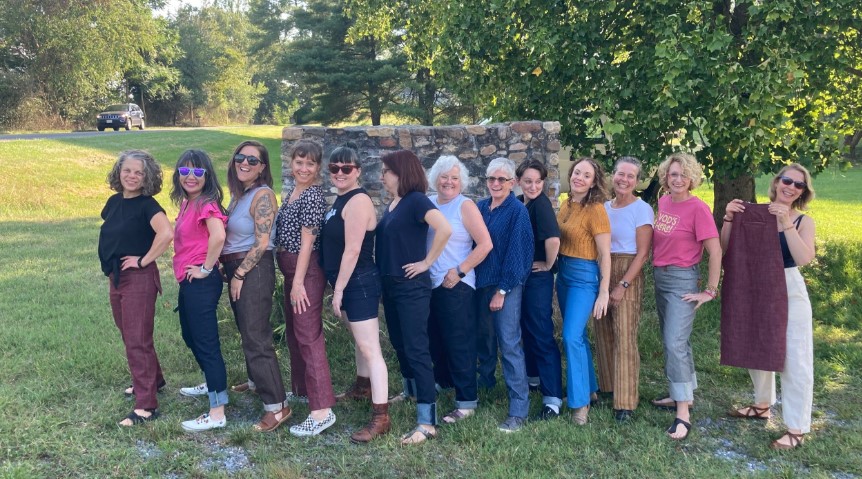 The entire experience was a blast! It felt like Project Runway…people running around everywhere trying to get stuff done. It's chaotic but awesome at the same time. I love that kind of energy! There was even a meltdown, lol- not mine, but enough to make my eyes wet too.
Just like the show, all the sewists had varying levels of expertise and a unique sense of style. I enjoyed getting to know them and felt so inspired just by being in the presence of so many creative people. There are so many things I'd like to try now- sew using a headlamp, more refashion projects and trying out some more indie pattern companies.
I left Lexington feeling renewed and determined to complete my new Gingers. The entire week away from home and only focusing on sewing was fantastic. I need more of these kinds of trips in my life. As for sewing camp?! Sign me up for the next one!