Inspiration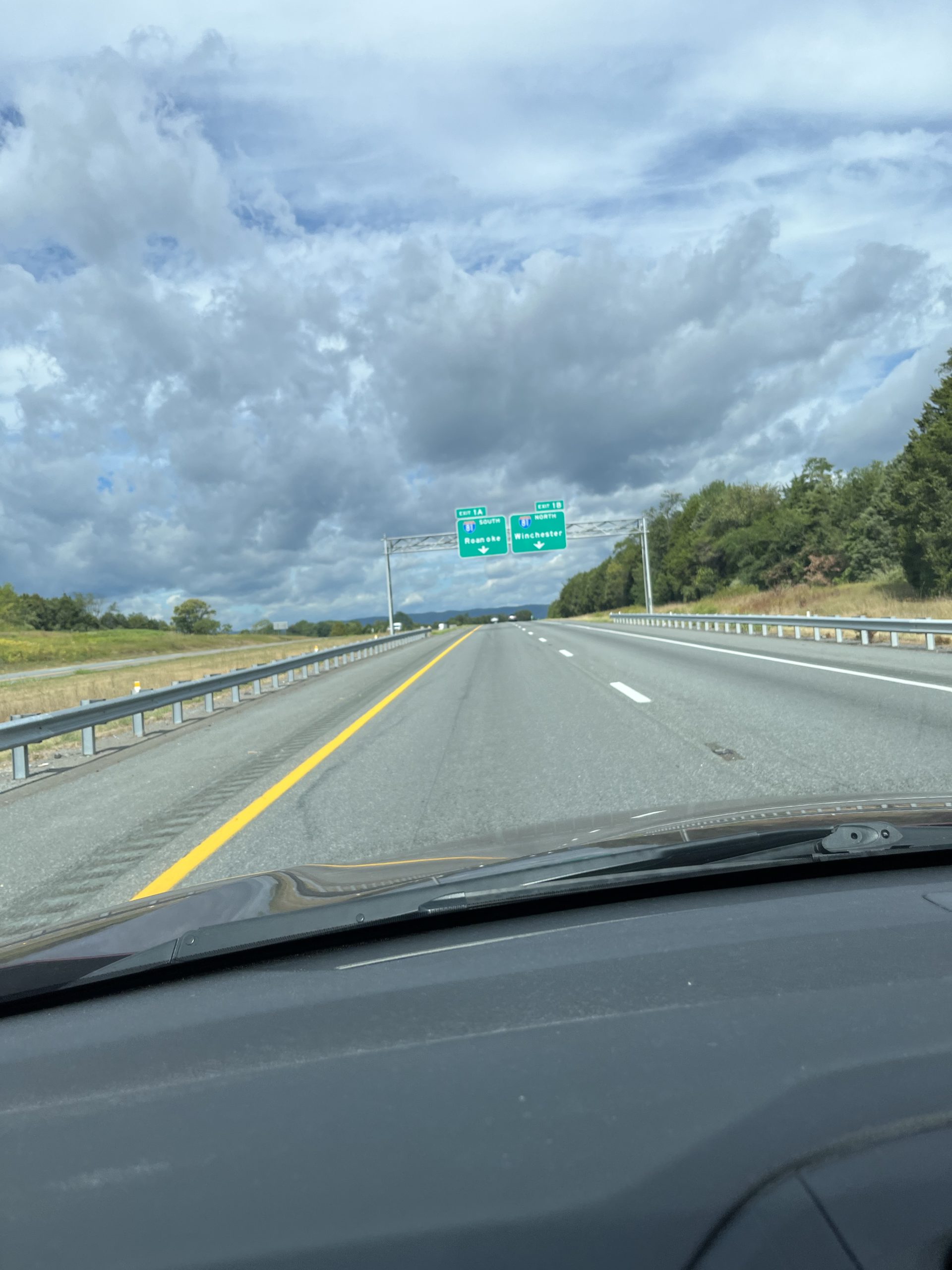 Birthday Road Trip Fun
August is my birthday month and I decided to kick off my new year by doing things that make me happy. And that…my friend, is SEWING!
I just returned from a fantastic trip in Lexington, VA for Jeans Sewing Camp with Make it Sew. I took a class here last year. But before I get into that, let's talk about how much fun I had on the road trip, lol. This was the first road trip I've taken by myself in a really long time. It's nice to travel with people, but sometimes you need that alone time to refresh and reset.
First stop: Virginia Quilt Museum in Harrisonburg, VA
The Quilt Museum is in an old home in the heart of Downtown Harrisonburg. Besides housing quilts, the architecture was a sight to see. Beautiful detailed fireplaces and a grand staircase, leading you to three floors of quilt displays! I saw so many different kinds, both modern and antique. The modern ones were most interesting. They had so many embellishments, like metal ones?? I dunno what they were, but these were not the kind of quilts you snuggle up with on the couch. They were truly works of art you put on the wall.
There was also a whole room of antique sewing machines which were really fascinating. For the most part, the sewing machine hasn't changed that much. It made me reflect on all the sewists that have come and gone…and all the love they put into their work.
The docent specifically said posting pictures to social media is prohibited, so unfortunately I cannot share what I actually saw. So here's a bathroom selfie instead 😉
And a pic of the goodies I purchased from the gift shop. I love the homemade pincushion. You could never have too many pincushions.
The Virginia Quilt Museum isn't very large so you can see everything within an hour. It's a great place for a day trip or a pit stop. Lots of local eateries are within walking distance and the parking lot in downtown Harrisonburg is large and free. I encourage you to visit in person!
Second stop: Dukes Antique Center in Lexington, VA
This place is huge! I spent 3 hours combing through the aisles. From dolls, to quilts to vintage jewelry/clothes and furniture, this place had everything! I am an old soul at heart so this place was a dream.
I was hoping to get some vintage patterns but instead found a booth chocked full of fabrics. They were all individually ziplocked. I suspect it was someone's stash- lol! But goodness, what a blast. The photo to the above right is of premade blocks made of synthetic fabric strips with a muslin backing. I am completely drawn to the pattern and color mix. I am not sure if it was the start of someone's quilt, but I plan to turn them into colorful pouches. 🙂
I also picked up this unique iron shaped note holder. I think it's homemade. I love stuff like this. Some people call this stuff "dust collectors". But I think it's really cool and useful and I appreciate whomever took the time to create such a cool item. It'll be a great addition to my sewing room.
Oh and I found Birthday Surprise Barbie, which was quite literally a birthday surprise! To stumble upon her during my Birthday Road Trip it was meant to be! So of course I had to take her home as gift to myself. 🙂 (Hope Pia isn't too upset with all the Barbies I've been collecting lately)
I've had a pretty rough year in my personal life and sewing for dolls and quilting was about all I could mentally handle. I'm finally feeling better so it's time to focus on sewing stuff for myself again. I love sewing for Pia, but I deserve some cool outfits too. Self love and self care is key. ❤️