Pattern Review
Jalie: Clara/Lilla Pulister Leggings
Last February when I visited Disneyworld a Lilly Pulitzer/Disney display caught my eye. I normally just look at move on since the brand is $$. But the Mickey and Minnie prints were so cute! I purchased the $50 hat and wore it the rest of my stay, justifying cost per use.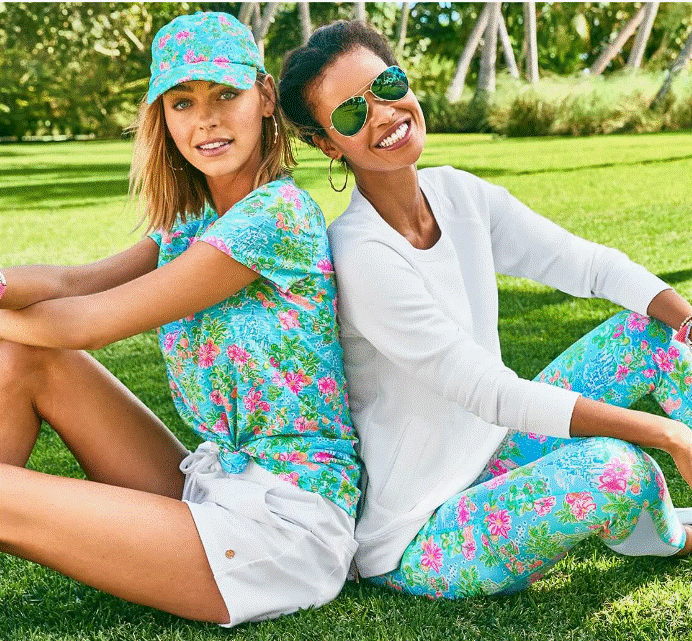 Upon arriving at home I still had that magical Disney feeling so I perused the web for Disney fabrics. To my surprise I found fabric from Violet Snow Custom fabrics that looked almost EXACTLY like my Lilly hat! It wasn't as bright and was missing some prints but WOW, SO close. So close we will call it "Lilla Pulister". 😉
I was so excited I bought 2 yards of the athletic sport knit for $50. Yep, it was the same price as just the hat alone. Plus I'd have leftovers to make more clothes.
For my Lilla leggings I used the Jalie Clara leggings pattern. This was my first experience sewing Jalie and boy, what a good one it was! From Age 2 to Womens 22, all sizes are included in the pattern. Everyone can have a pair… and if your weight fluctuates like me (because you know, LIFE) you have the next size at your fingertips.
I originally sewed a size R based on my measurements but found them too bootylicious for my taste. So I sized up to S with no adjustments. The pants are so comfortable and the material is slick and cooling. The knee wrinkles are minimal. I love that high waistband.
I admit I have not tested these on a run. But I'm sure they will be fine because of the high waist. These are more chill pants for me, aka athleisure. They ARE, however, squat and yoga approved. 
I paired my new Lilla leggings with a boxy RTW 100% cotton t-shirt. Excuse my wrinkles- it just came out of the laundry.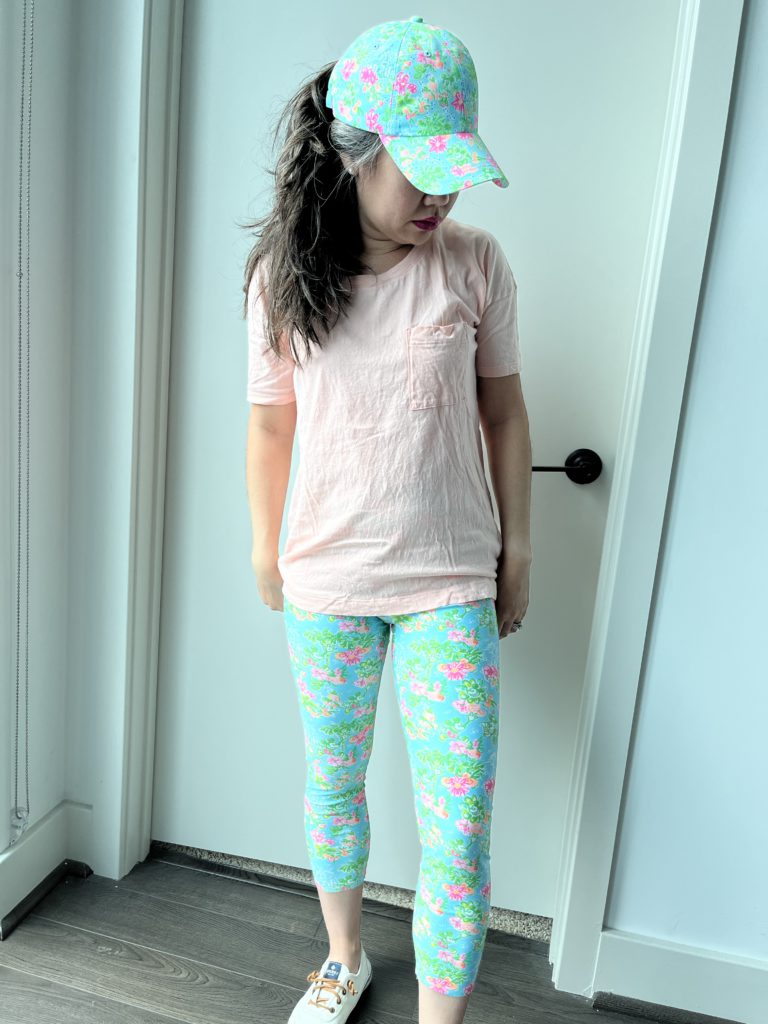 The entire outfit gives off some super cute prepster vibes. I absolutely love the matchy-matchy look.
The best part is that I went back to Disneyworld to wear them, blending in with all the genuine Lillys, lol. It even matched my Magicband.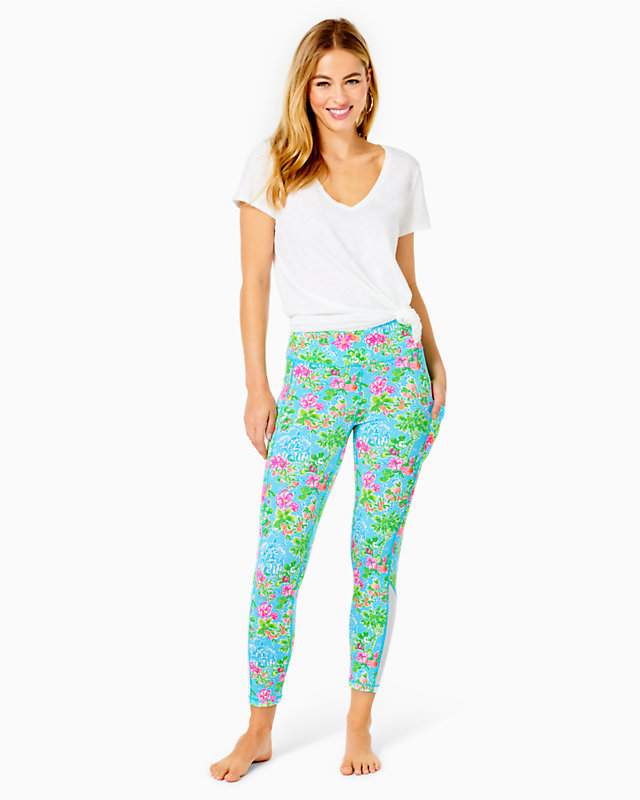 The Lilly Pulitzer pants were $128. I paid $25 for 2 yards of a lookalike. With a few hours of elbow grease, I sewed the look for less, saving a whopping 512%!!! 
Sewing wins again!