Creative Sewing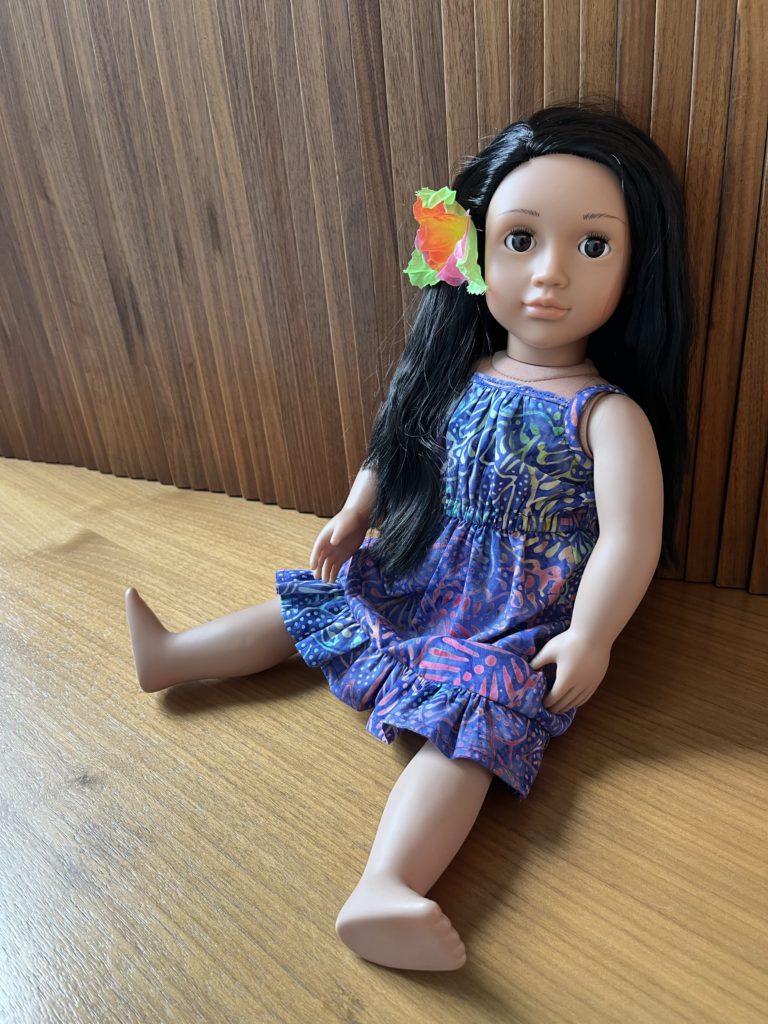 Simplicity 8146: Hawaiian Sundress
Back to School season is around the corner but we are still in summer mode.
New batik summer dress.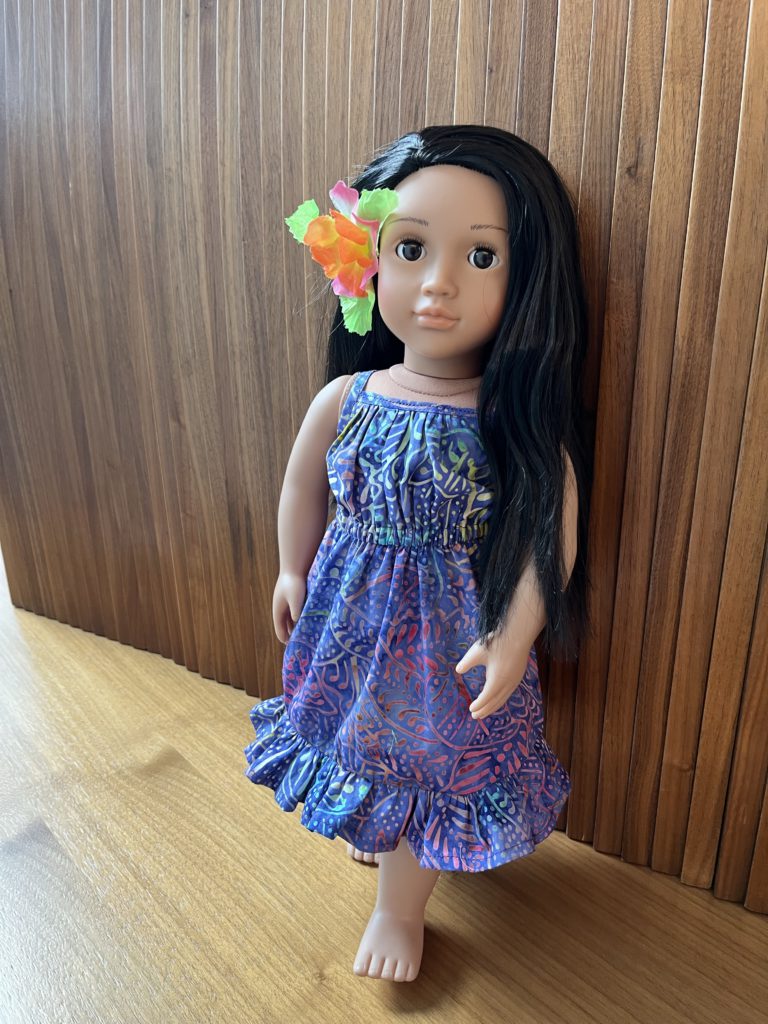 The pattern: Simplicity 8146. I can't get over all the cute matchy-matchy on this one! Misses', child and doll- this pattern has it all.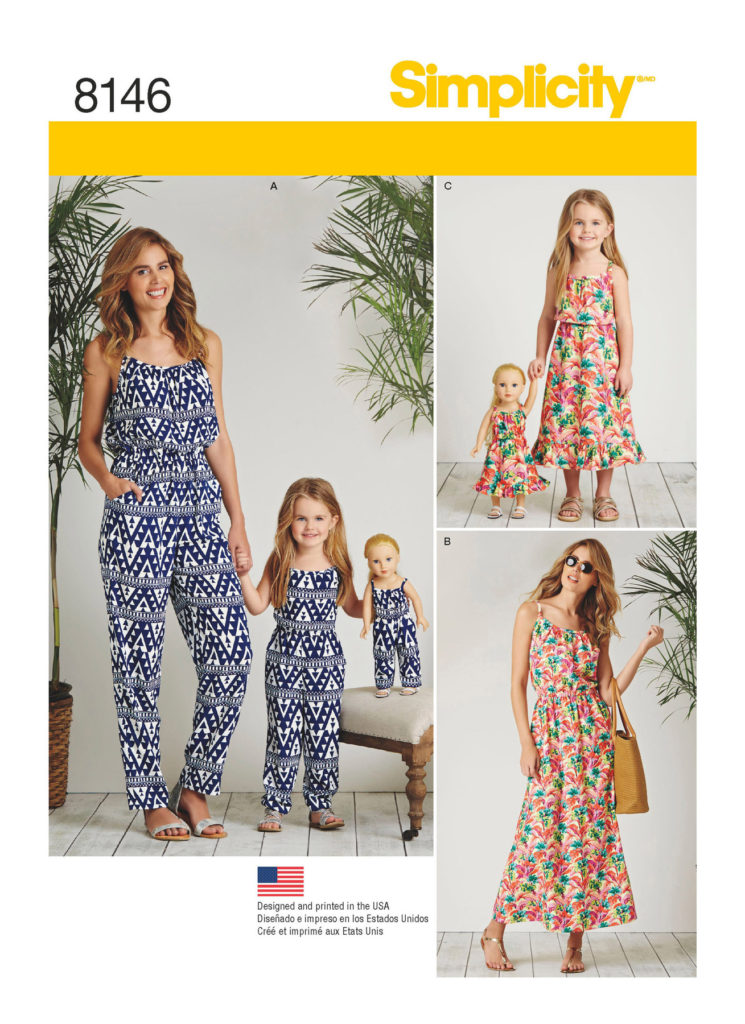 Instructions: For the doll they want you to use the same construction method as the child/miss. Ok that's fine. But sewing bias binding in the round for a 1″ large armhole? What the heck? This was kinda difficult.
The straps ended up being too big for Pia so I had to handstitch it down. Looks a little messy but whatevs.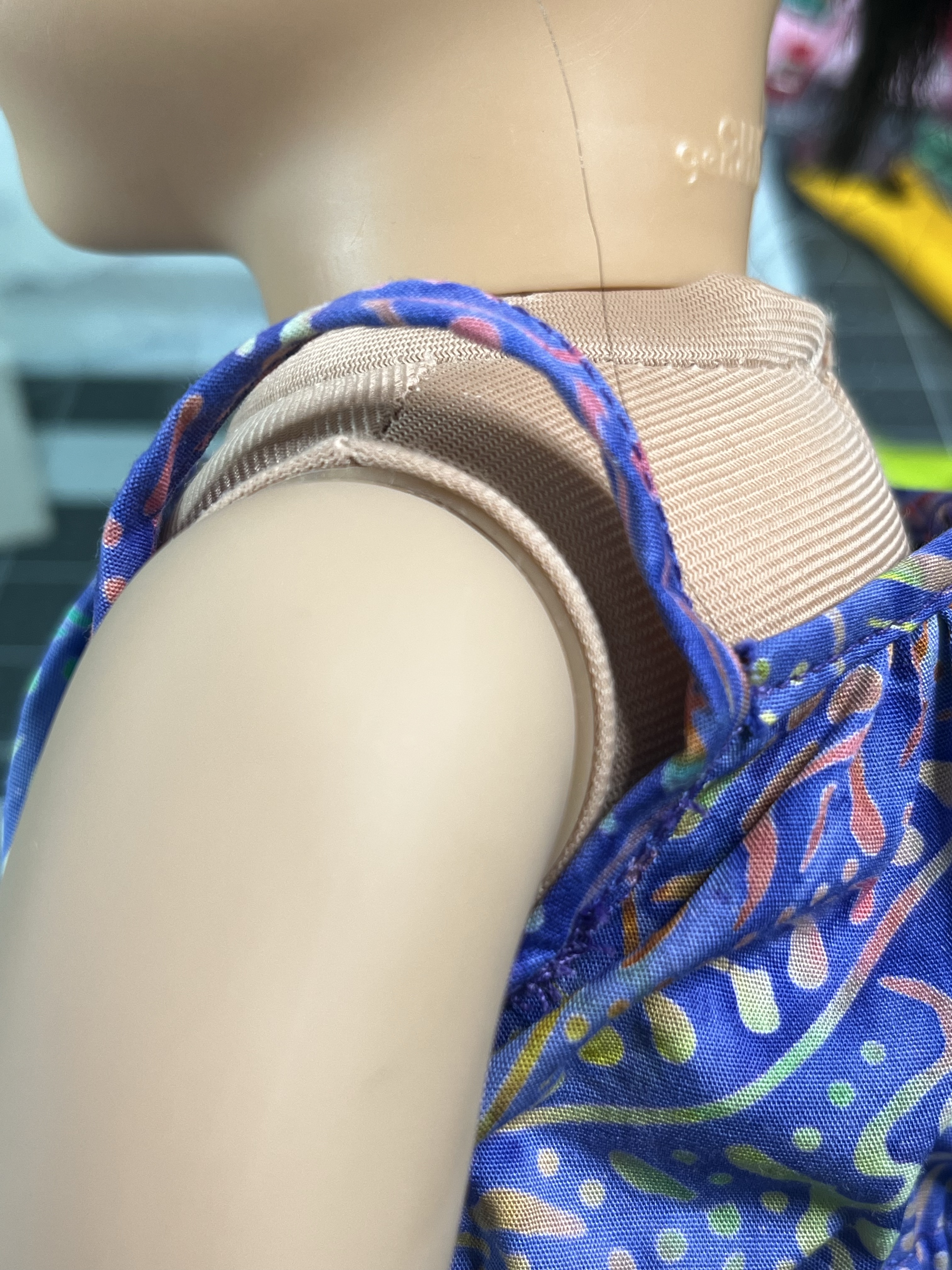 I completely forgot that Our Generation dolls have larger waists than American Girl. So the back is a little tight. But velcro can handle anything.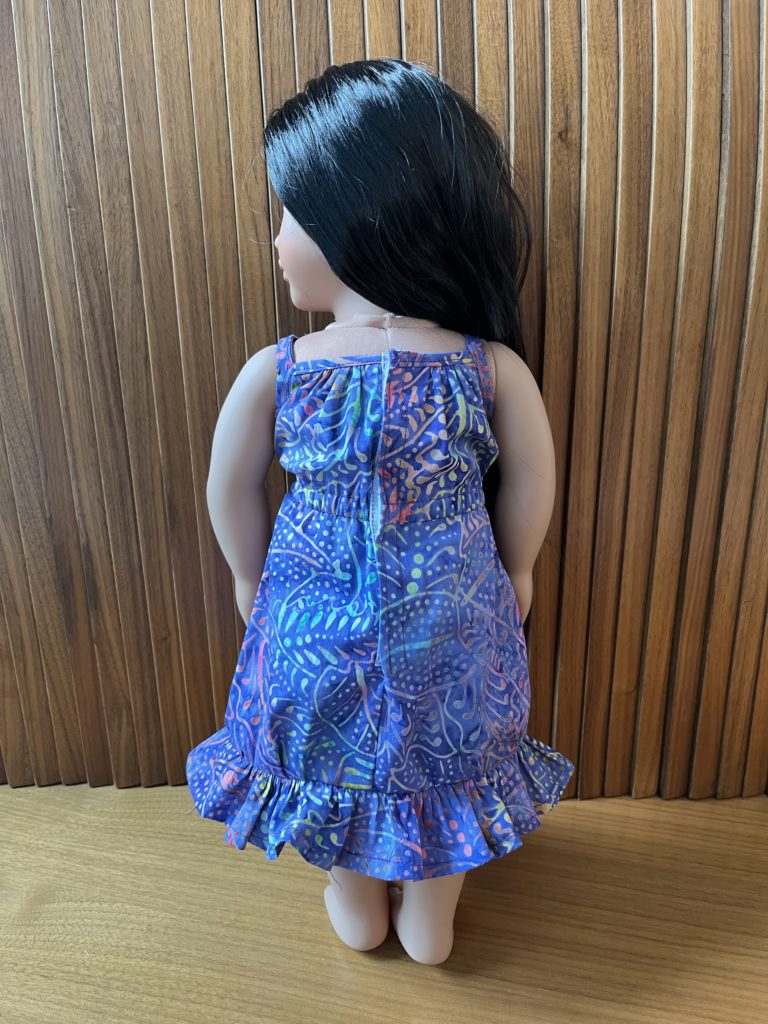 *Sidenote- I really need to buckle down and make Our Generation slopers since I keep coming across this problem.
Some closeups. The gathered ruffle is adorable!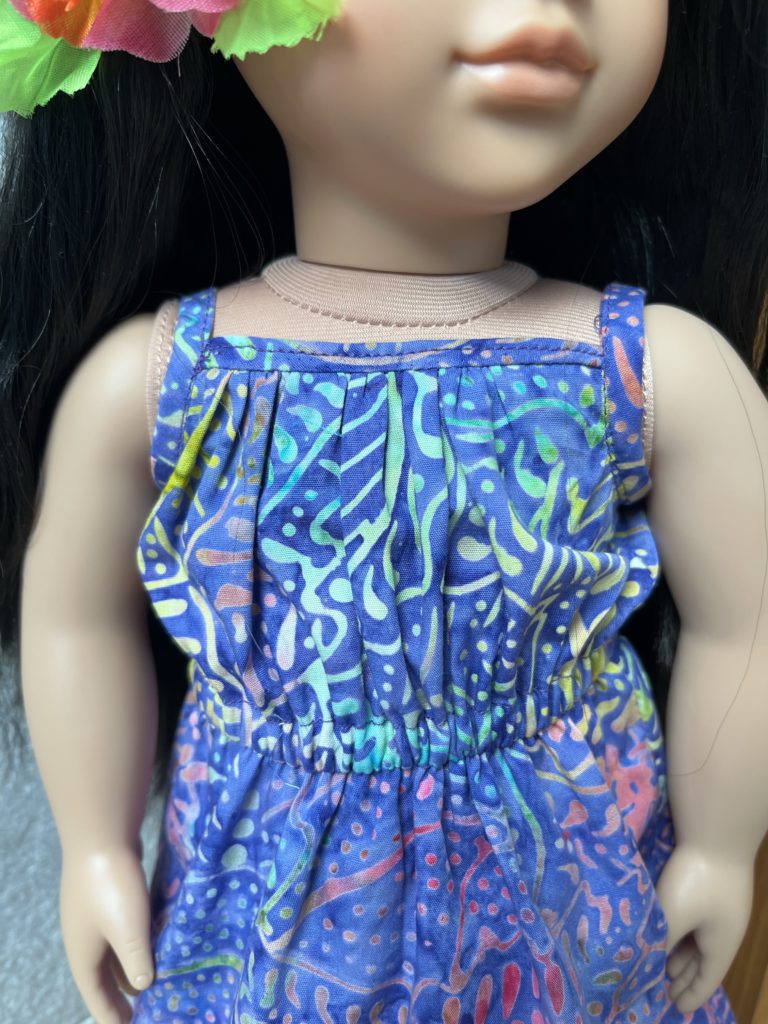 I ended up rating this project 4/5 on Pattern Review because of all the flipping back and forth for the doll instructions. I also feel like they were lazy in writing an easier construction method. But the instructions are great if you are making the child or misses size.
To finish the look I cut apart a lei and handsewed it onto a bobby pin. Aloha!