Organization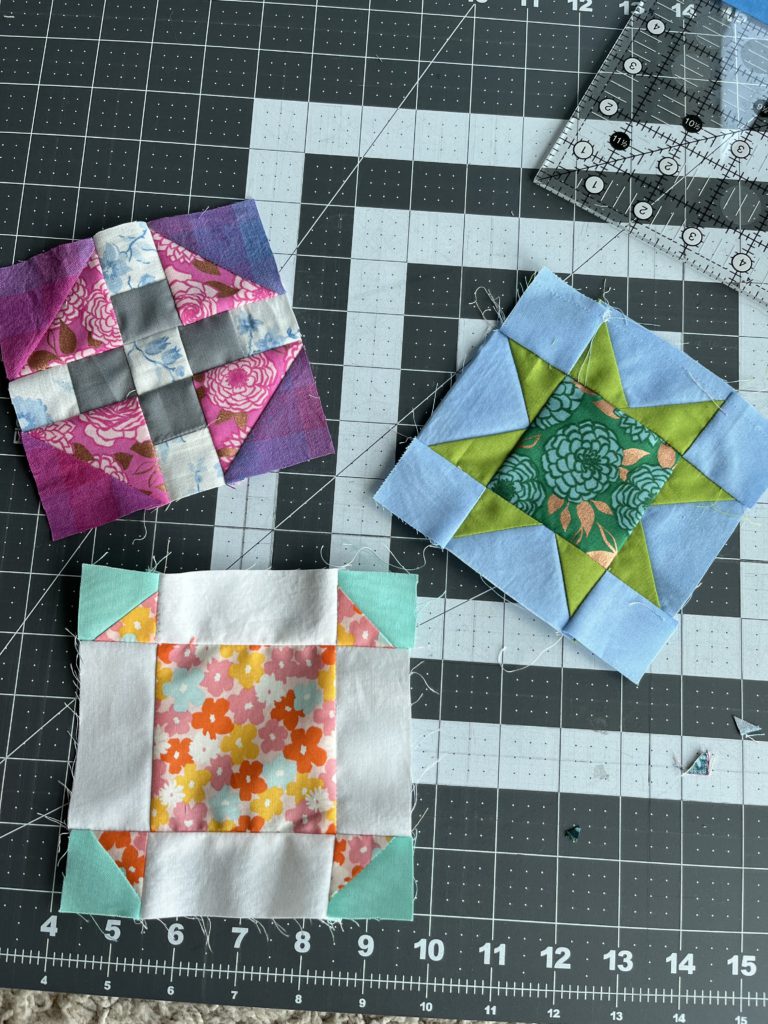 Blockhead
Ok so let's state the obvious: I haven't been blogging. But actually this is for good reasons! The Activewear kick I was on the last few months was so great in that I wore that stuff RIGHT AWAY! Like directly into wardrobe rotation…didn't even get a chance to get proper pictures. This never happens. Everything I've sewn has been worn a few times but not as much as the activewear. So that's a good thing! But Pattern Review is currently hosting a "Review a Past Project" contest so I plan to get myself back into gear with some back logging.
Now that my serger love has worn off I'm back in quilting mode. Come on now! Y'all know my interests change as quickly as the weather! This is not new news, lol.
Started a simple patchwork quilt about two weeks ago but I got bored of chain piecing (one, after another, after another) so I ended up putting it aside. My work in progress-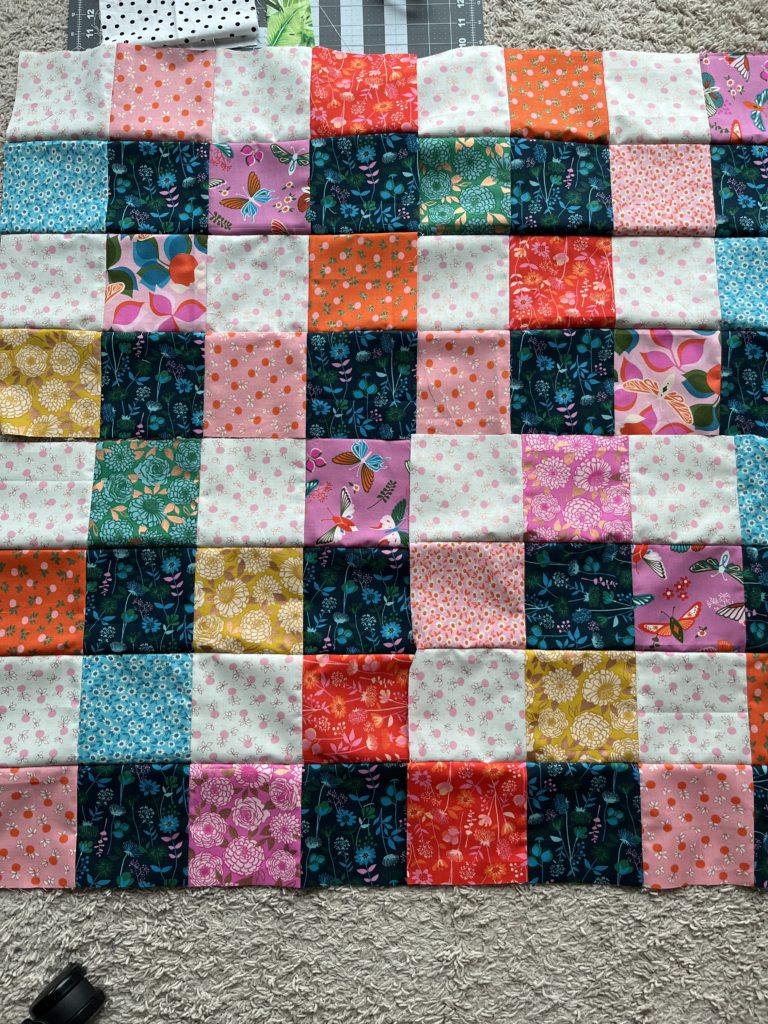 Don't get me wrong. Sometimes I really enjoy this kind of monotony. But other times I feel like my eyes are swirling feeding the machine while it chomps on the pieces. 😵‍💫
So then I started organizing my scraps.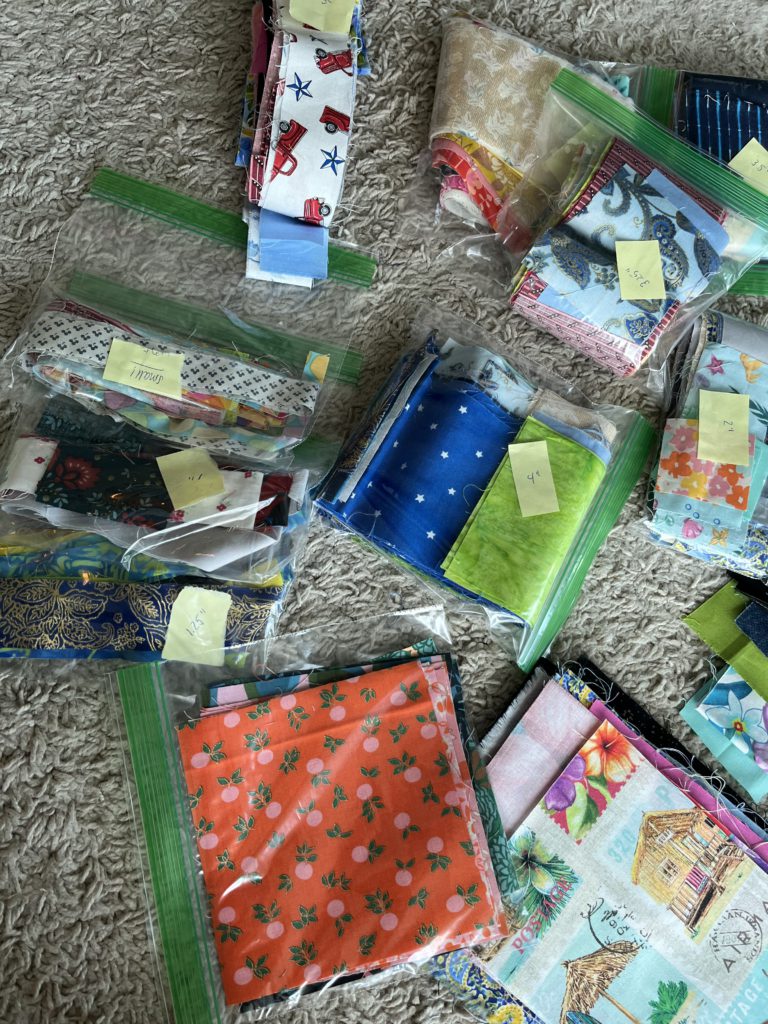 ….which turned into making mini blocks. Funny how having no real plan and having limited materials can get your creative juices flowing. I'm working through the book "Twenty to Stitch Mini Quilt Blocks" by Carolyn Forster. Each block finishes at 5″ square.
Check out all the blocks I've made this past week. The pieces are tiny but it's SO addicting. I made 3-4 in one sitting.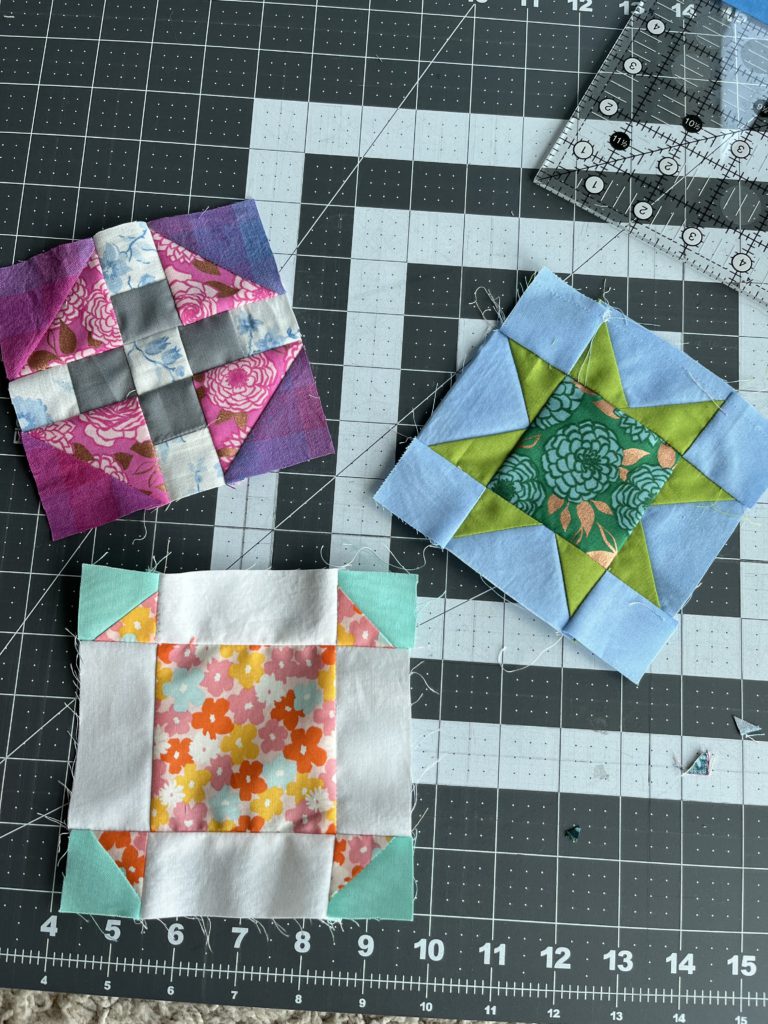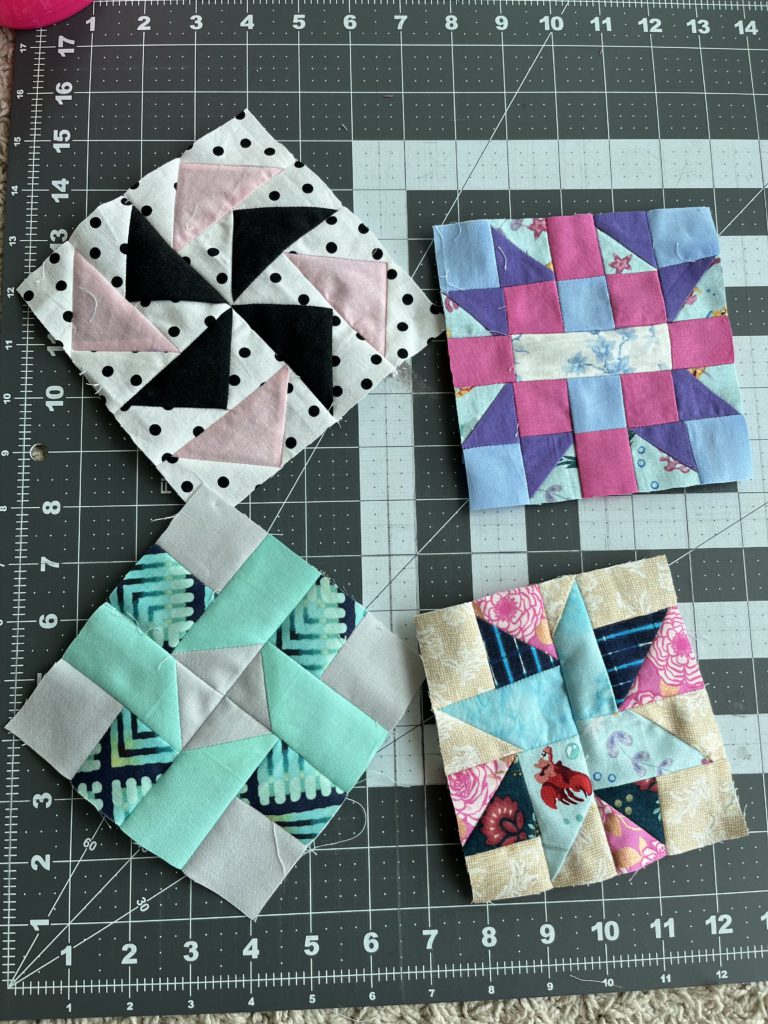 Some of them need to be remade since the points are off and I definitely sewed some pieces on in the wrong direction, LOL! It was really fun using up the scraps, skill building and putting them all together.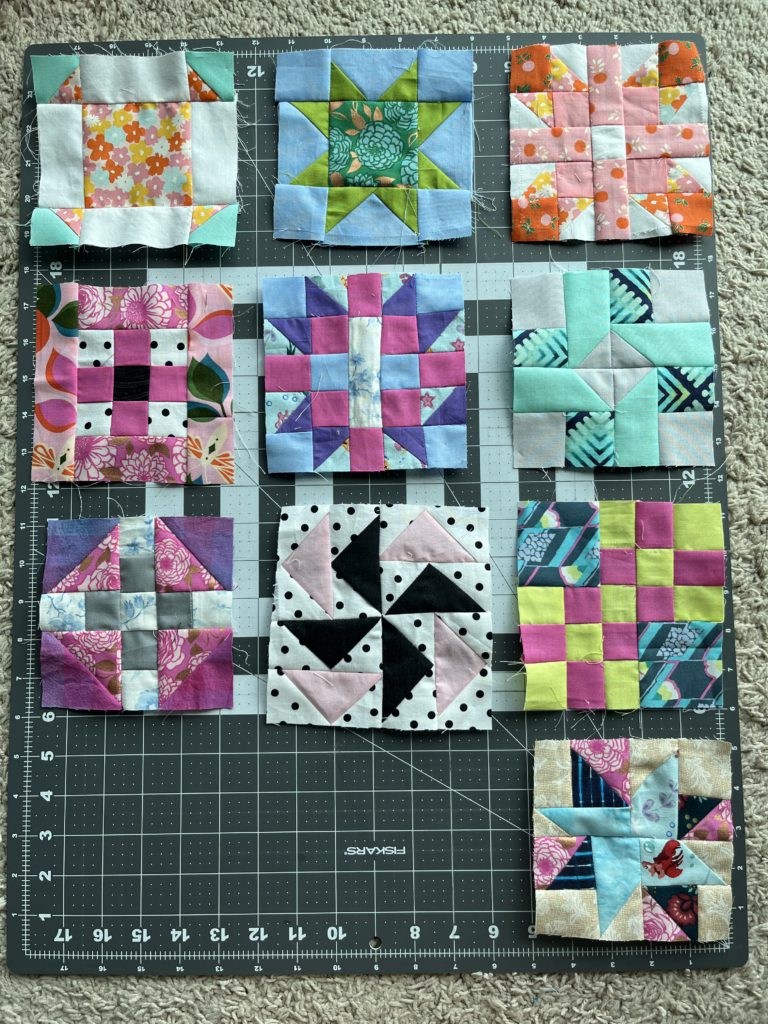 It's not really one cohesive piece but whatevs! I'm already halfway though the book! Ten made, ten to go.