Creative Sewing
First Project of 2023: Pia's New Nightgown
Presenting my first finished project of 2023…in March. Yes, March! Yes we are 3 months in already but this has been a really tough year in my personal life so it's kept me away. I sometimes forget that sewing is a stress reliever and that I should create more things.
Pia has been wearing her sunshine yellow PJs for almost a year. Since I was so deep into Quilting during the holidays, I pushed her flannel nightgown project to the side.
The Old-Fashioned Nightgown pattern from Flossie Potter was the perfect way to jump back into the groove. First of all, it's a PDF…meaning it's instant print and instant gratification! No waiting in long lines at checkout.  Since it's doll sized most of the pieces fit on one sheet of regular paper.  This is the first time I've ever sewn an "indie" (independent pattern company) doll pattern and I have to say it was pretty awesome. The instructions were SO CLEAR and every step had a color photo. I do like my usual Big 4 patterns but the entire PDF experience was so great I'm thinking about sewing more of these indies in the future.
I didn't take too many construction photos since the pattern includes so many, but here are a few-
Gathered yoke and top stitching:
One front and two backs. A little blurry but you get the gist.
Sleeves. I took this opportunity to use my serger. Such a fine finish.
Sewing the sides.
Lastly, the bias tape neckline.
I handsewed a rosette onto the yoke as a final touch.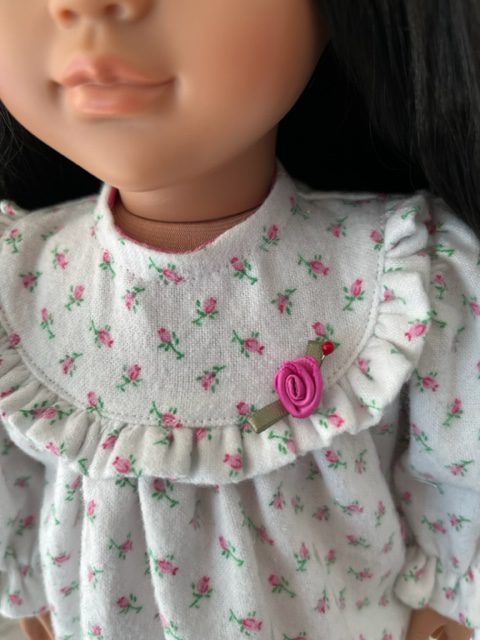 The flannel rosebud fabric is from Hobby Lobby. Not only was it easy to sew, but it also became softer after putting it in the wash! It's so cozy feeling I might make myself a matching nightgown sometime. Is it weird to be inspired by your doll's clothing? She just looks so comfy I kinda want one too. 😉
With such a perfectly fit yoke, this pattern has so much potential. With some creative pattern hacking and using different material, this pattern can easily be used to create a day dress. It's a win in my eyes.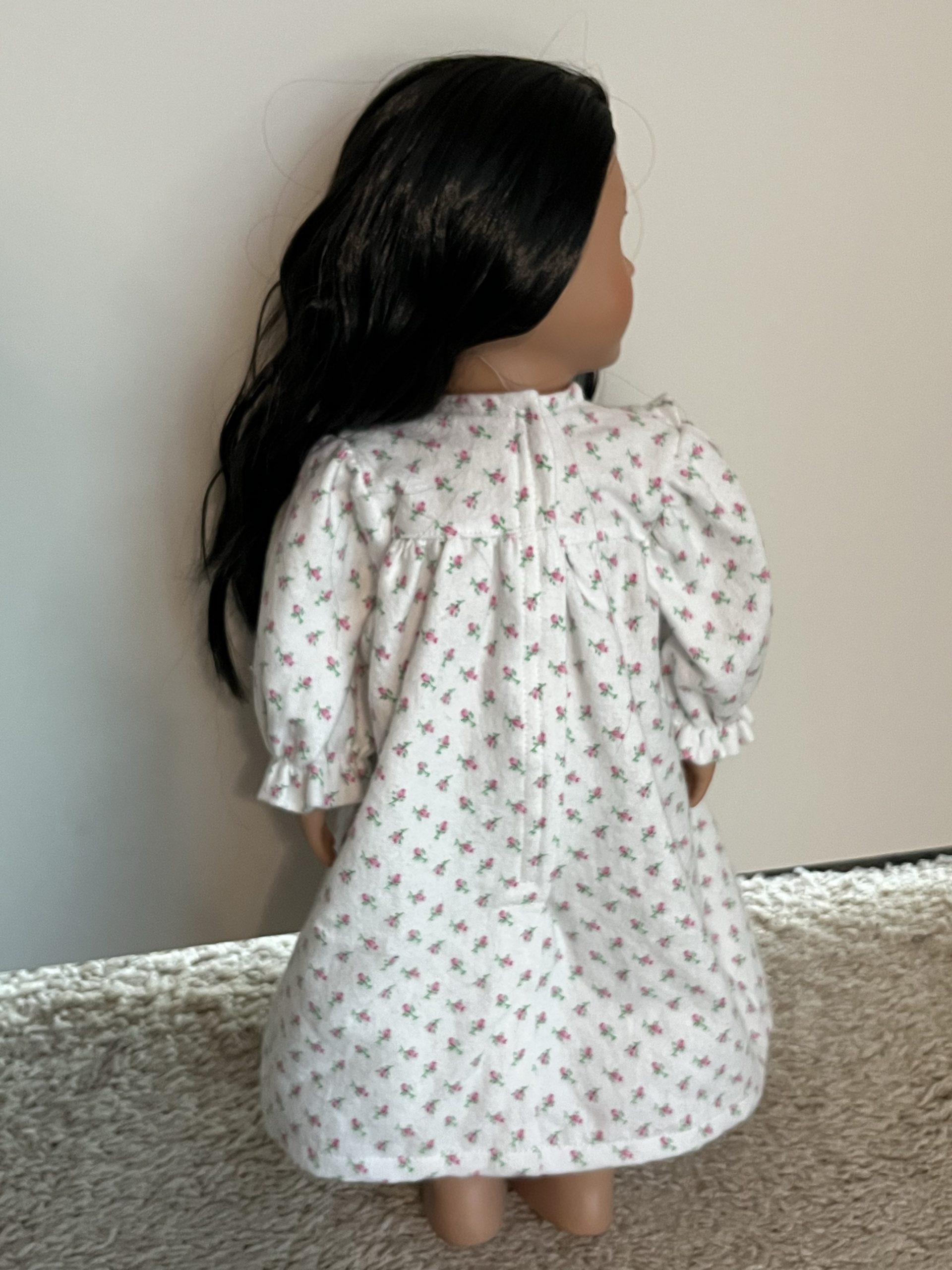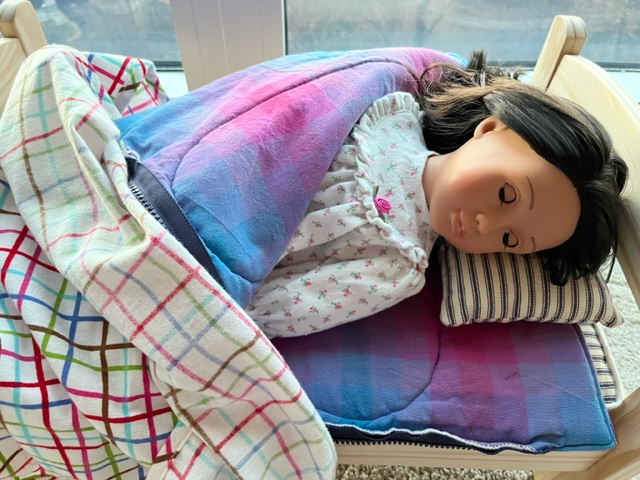 Another win is that it includes a nightcap. I didn't sew it this time but appreciate that it includes it as a bonus. Without a doubt, this is a five star pattern.
Here is my official review on Pattern Review: https://sewing.patternreview.com/review/pattern/188042