Gifts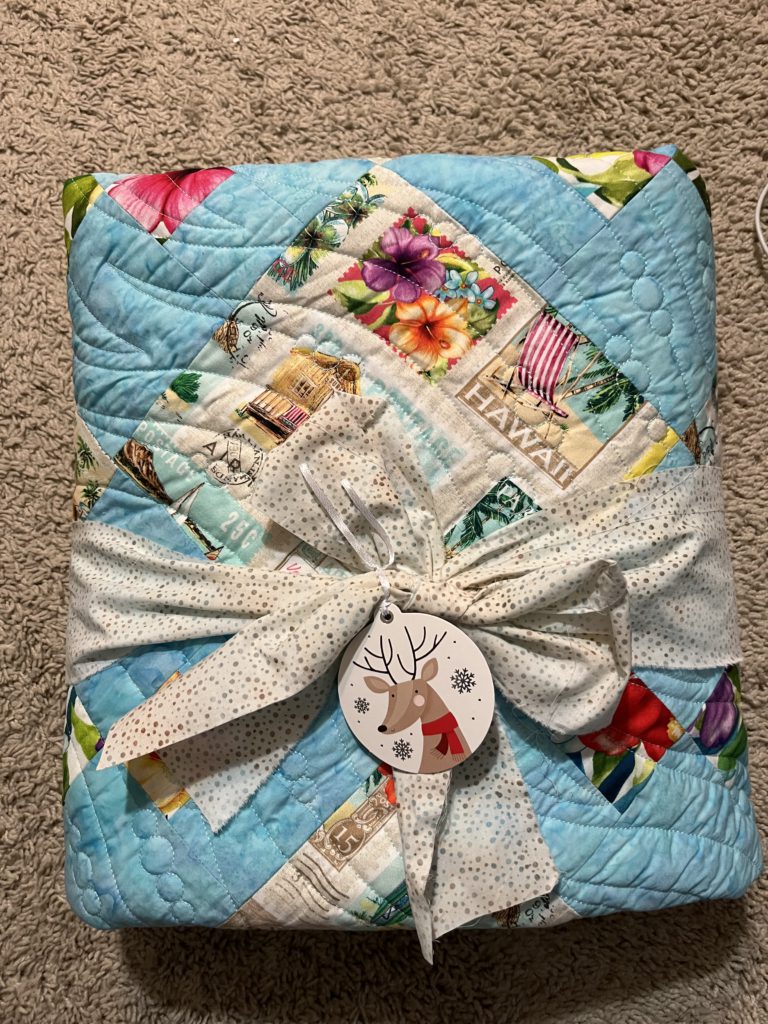 Christmas Quilts Part 3 (November Completion)
Well here we are! The last installment of the Christmas Quilt Adventure.
Quilt #8: Hawaii Quilt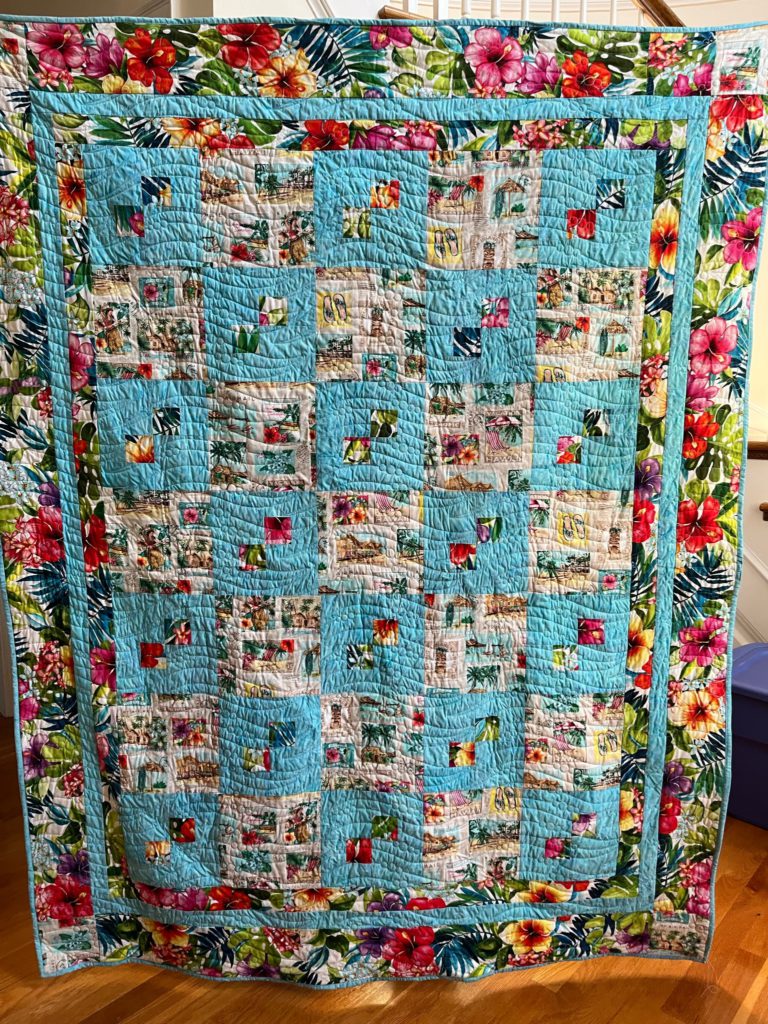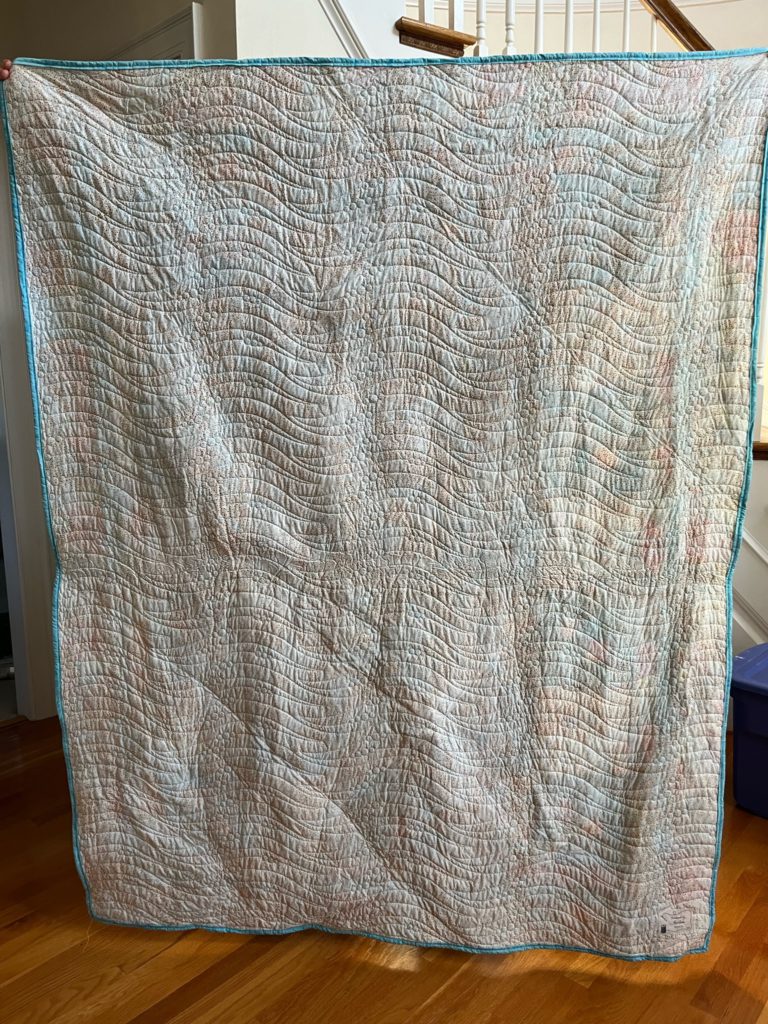 Construction Photos: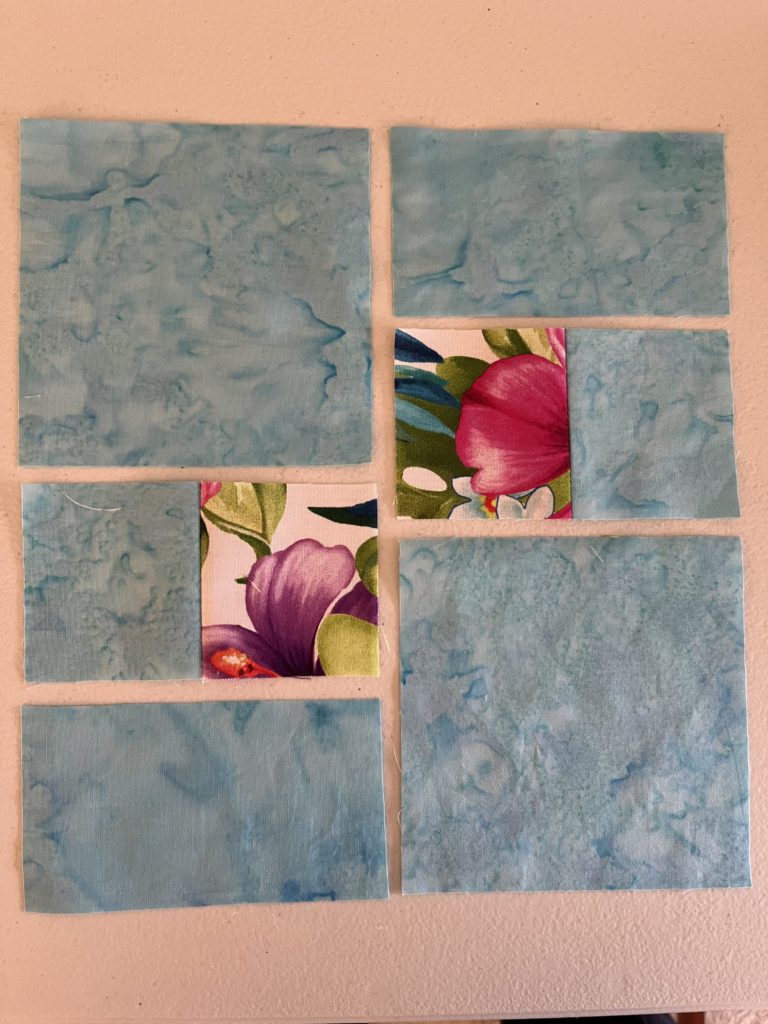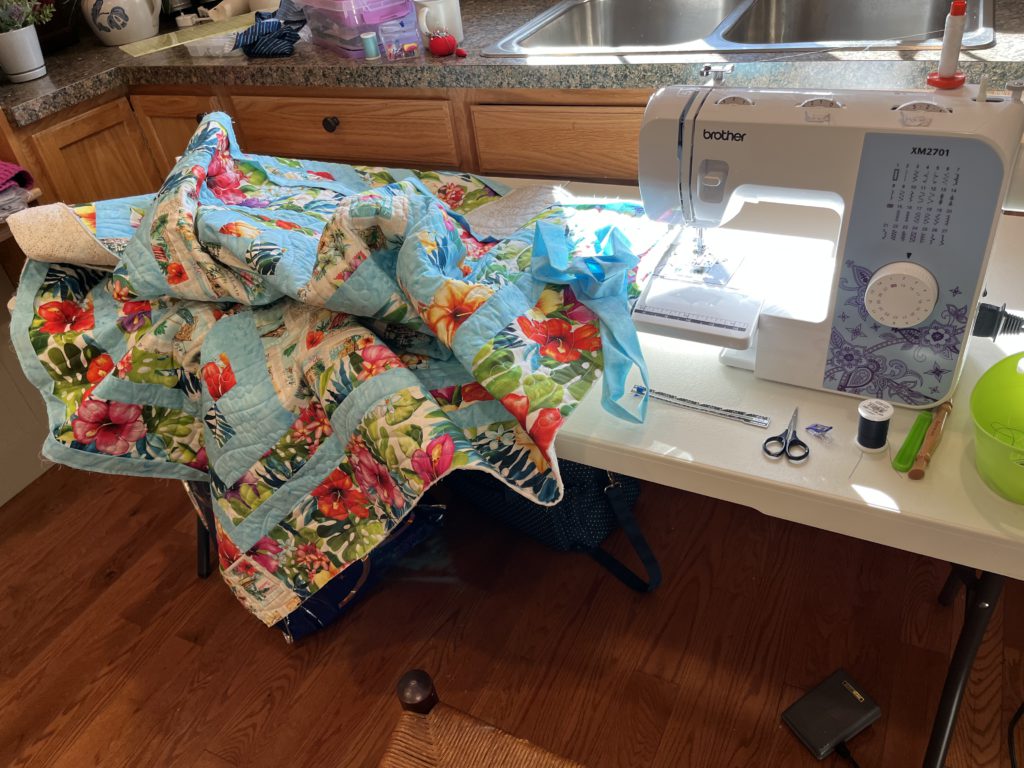 Pattern: Button Box
Book: Quilts in a Jiffy
Changes: Added additional row on side and bottom and enlarged the border. Used 2.5″ binding strips.
Size: Oversized throw 56″ x 72″
Completion Time: 10 days. This is the longest as November was super busy with travelling, anniversaries, birthdays, Thanksgiving, etc. You know how it goes!😉
Notes: Need to mention that about 97% of this was sewn on my Brother XM2701. The $99 sewing machine I learned to sew on, now my travel machine. Goes to show that you don't need fancy or expensive machines to make beautiful things. This is my 3rd favorite Christmas quilt made and was hard to let go, lol
Recipient: My Aunt & Uncle. They visit Hawaii a lot (work) and I had the opportunity to travel to Hawaii with them for the first time about 10 years ago. My Aunt was also born in Hawaii and puts a Hawaii themed Christmas tree up every year. (It has Santa ornaments in shorts, lol) So this quilt has significant meaning- the perfect gift!
Quilt #9: Traditional Quilt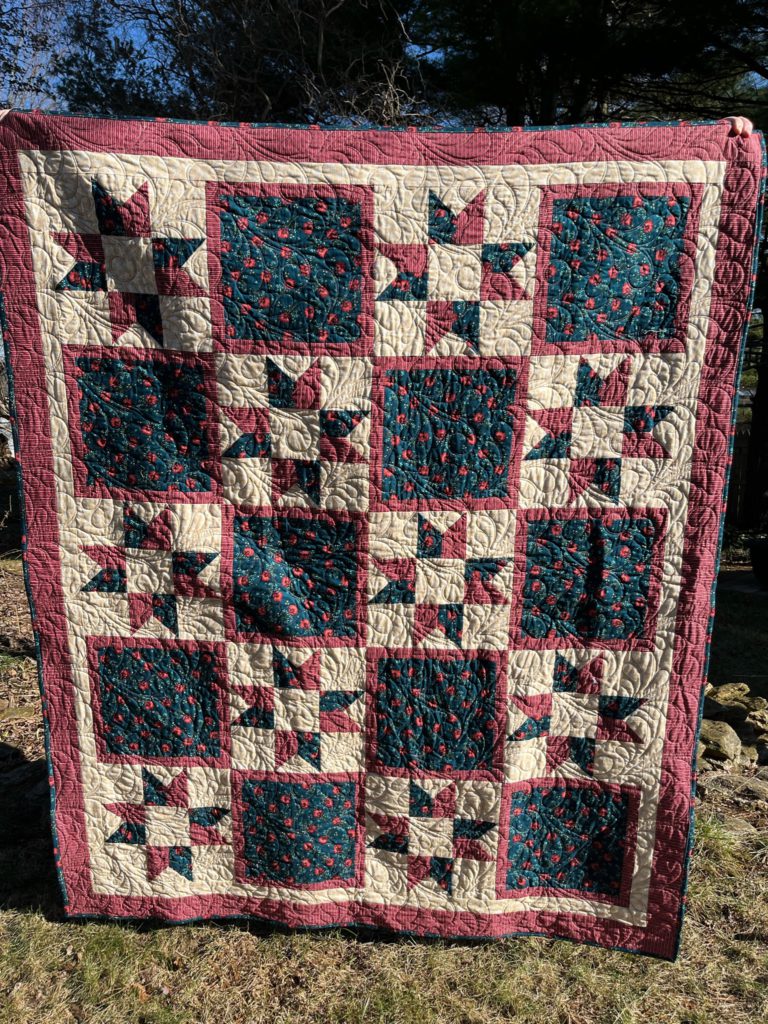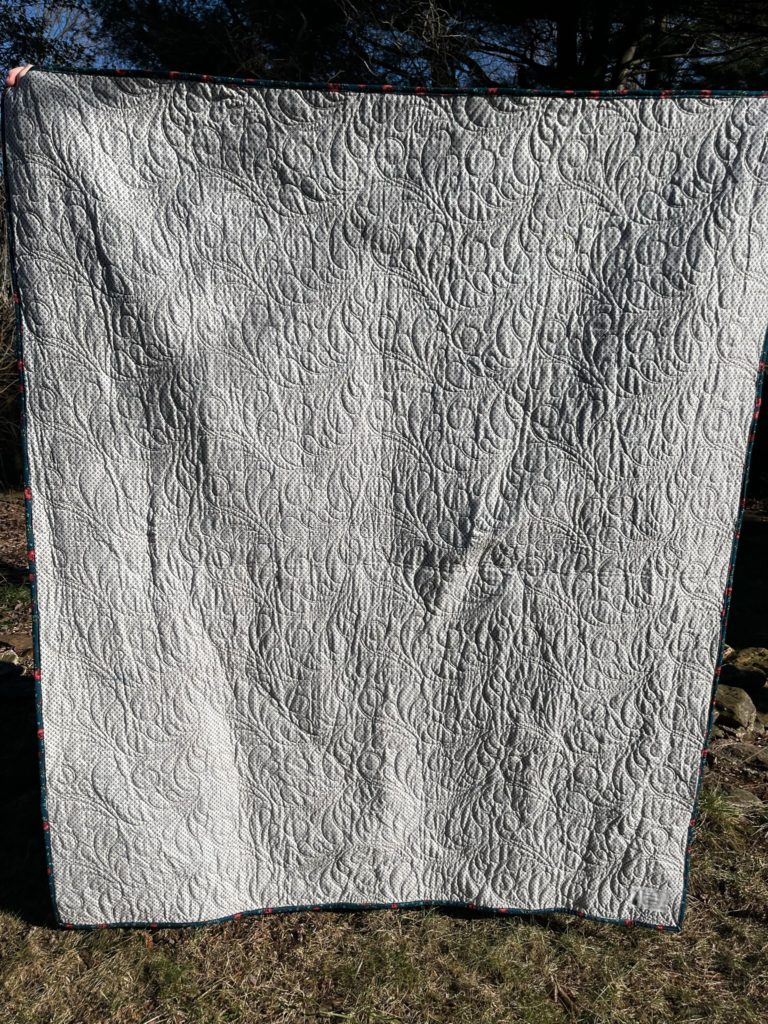 Pattern: Traditions
Book: Make it Christmas
Changes: Added additional row on side and bottom and enlarged the border. Used 2.5″ binding strips.
Size: Oversized throw 55″ x 67″
Completion Time: 7 days
Notes: When I finished this quilt I had to laugh. It totally looks like an Amish quilt and the most traditional looking one. Since it was the last one I made it also had the most perfect binding. First time creating stars too! This was my 2nd favorite quilt made and VERY HARD to let go. I would've loved to make this again for us to keep, however I bought up the rest of the bolts at the store. Making another one in Civil War/Reproduction fabric is a definite for the future.
Recipient: My In-Laws. Their home is based off of Colonial Williamsburg homes so their style is very traditional. This quilt is absolutely perfect for them in that they live in Amish Country but never owned an Amish Quilt. Now they have a look-alike, made by me! They were so happy when they received it. Warmed my heart.🙂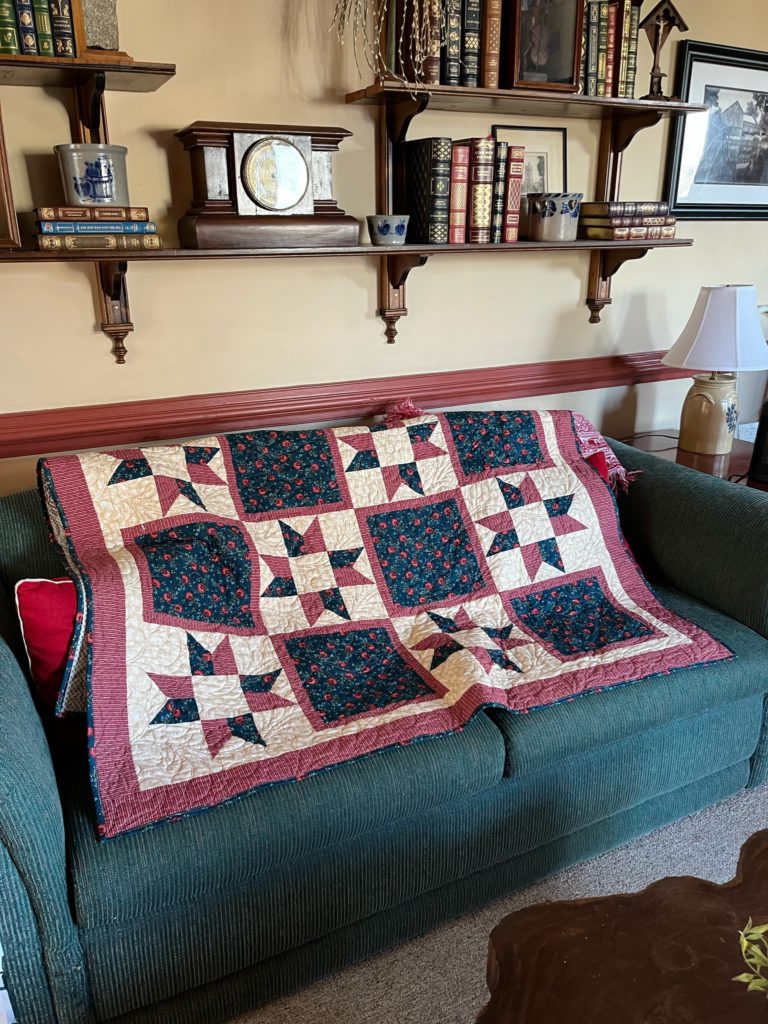 Yep, so now all the quilts are finally documented here in my blog! It will be fun to look back on this.
Final Thoughts:
The biggest thing that came out of this Quilty Adventure is that I am so much better at cutting! I cannot stress how much more precise and accurate I am at cutting now.
Quilt confidence. After 9 quilts in 3 months, I feel really good about quilting. I wasn't sure about binding at first but I am really good mitering and joining the strips now.
Chain piecing is my favorite.
I don't like trimming half square triangles but it needs to be done to make the quilt look good.
Professional longarming is worth it. I realize I enjoy piecing not necessarily the quilting part. Yes it'd be cool to free motion quilt, but I can see myself getting overwhelmed with such a large piece of fabric.
Enjoy the process. It seems daunting to make a quilt but it's a gift that lasts forever. Literally and figuratively.
Even if the recipient doesn't know a thing about sewing or (even use the darn quilt for that matter) they DO KNOW that it takes TIME to make it. And that's really what you're giving…the gift of your time, and the thoughts of the other person. If you've never gifted a quilt I encourage you to do so! Both the recipient and you will instantly be filled with the warm and fuzzies. They'll feel it whenever they see the homemade quilt. And you'll forever remember the look on their face the moment you gave it to them. ❤️