Gifts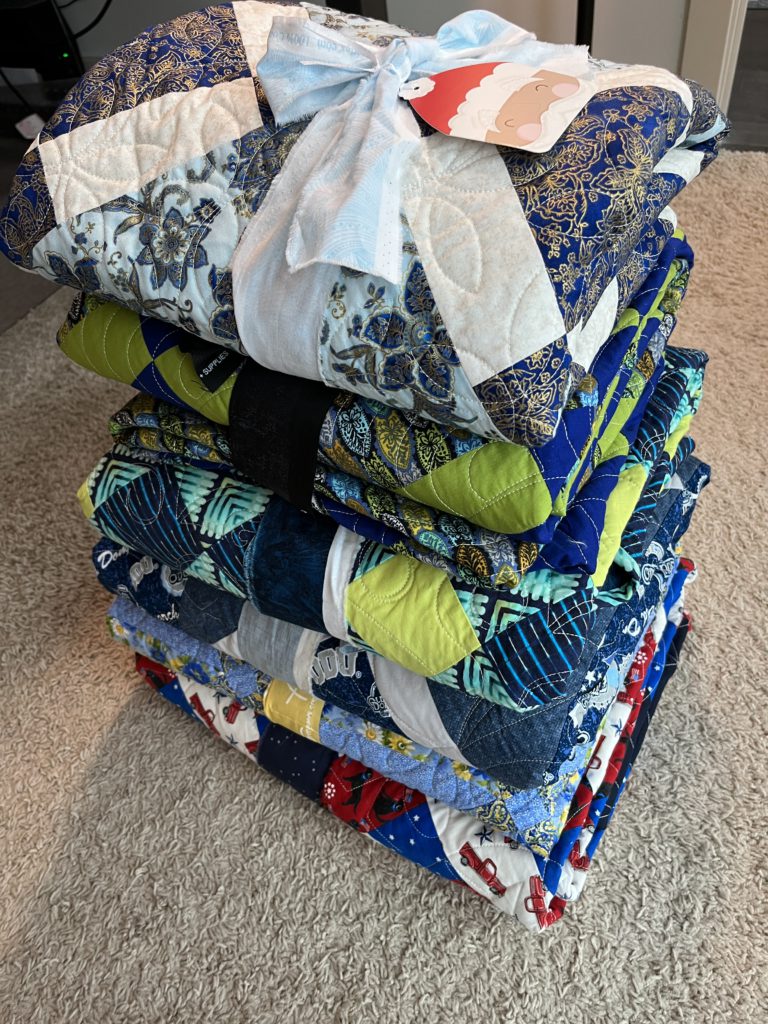 Christmas 2022: The Big Reveal
Hi, hello- Merry Christmas and Happy New Year!
Lol, we might as well throw in Happy Halloween and Happy Thanksgiving. I'm like a ghost that appears and reappears! Where have I been? Well for the past three months I've been deep into Elf Mode, sewing Christmas quilts for family. It was hard to keep it all a secret. That combined with the hustle bustle of the holidays I haven't been able to write. But here I am, about to tell you about my Quilty Adventure of the Holiday season.
I sewed 9 quilts since Labor Day in September. Yep, nine. All of them were from different Fabric Cafe books. How do I keep track of all these projects? Well of course, my trusty spreadsheet! Y'all know I'm a big Excel nerd. Sharing my method of organization to keep the works in progress in check.
My goal was to finish at the end of October but that didn't happen. But I DID finish before December 1. The biggest question I got from the recipients was "How long did it take you to make this?" As you can see, not long. But shhh, don't tell anyone.
A quick note about quilting. I send all my quilts to a longarmer so within that time period it technically isn't finished, so I don't write about them. Looking back on it, I probably should have at least discussed the quilt top in real time. So yes, I have details about all 9 of them but will just do the Cliff Notes version in the upcoming posts, discussed by the month of completion. If you have any questions, leave a comment and I'd be happy to answer.🙂
This project was a collaboration between me and The Viking. We had such a great time working on these quilts. Even though I did the physical sewing, he gave his opinion on fabric choices and pattern selection. We also chose the pantographs together. It was a lot of fun working on this project with him.❤️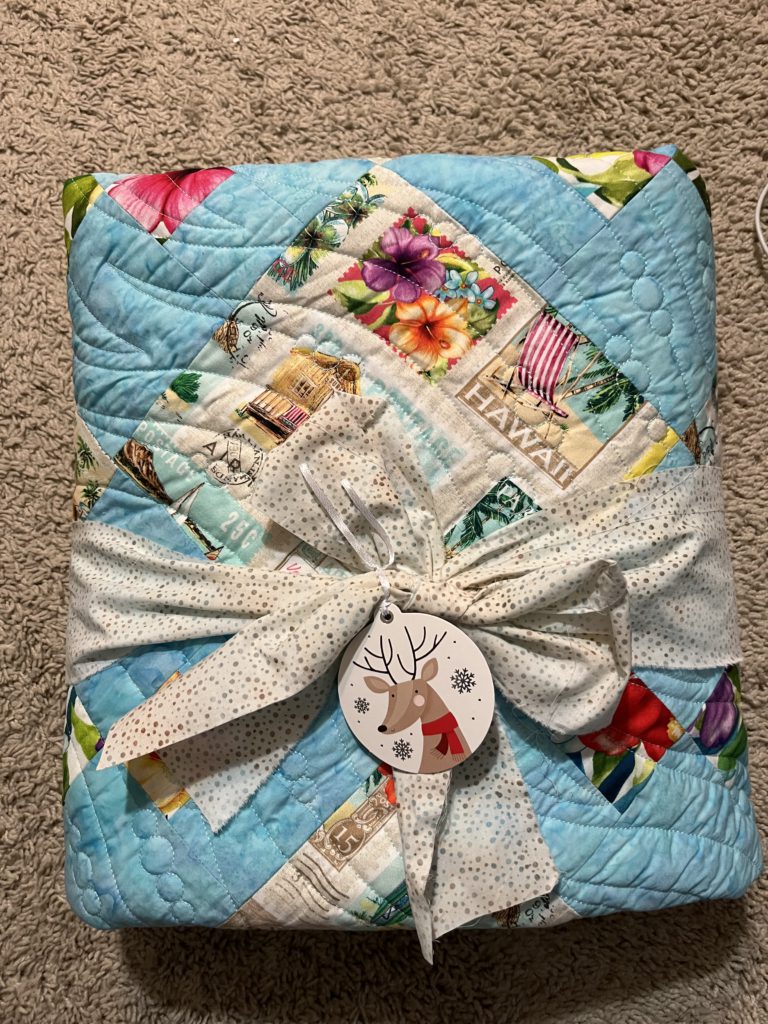 To be honest with you I was a little sad once it came time for them to be distributed. This project consumed my whole life the past couple of months, and I grew attached to some of them haha! But it's true- it's better to give than receive and seeing the JOY on everyone's faces made it all worth it.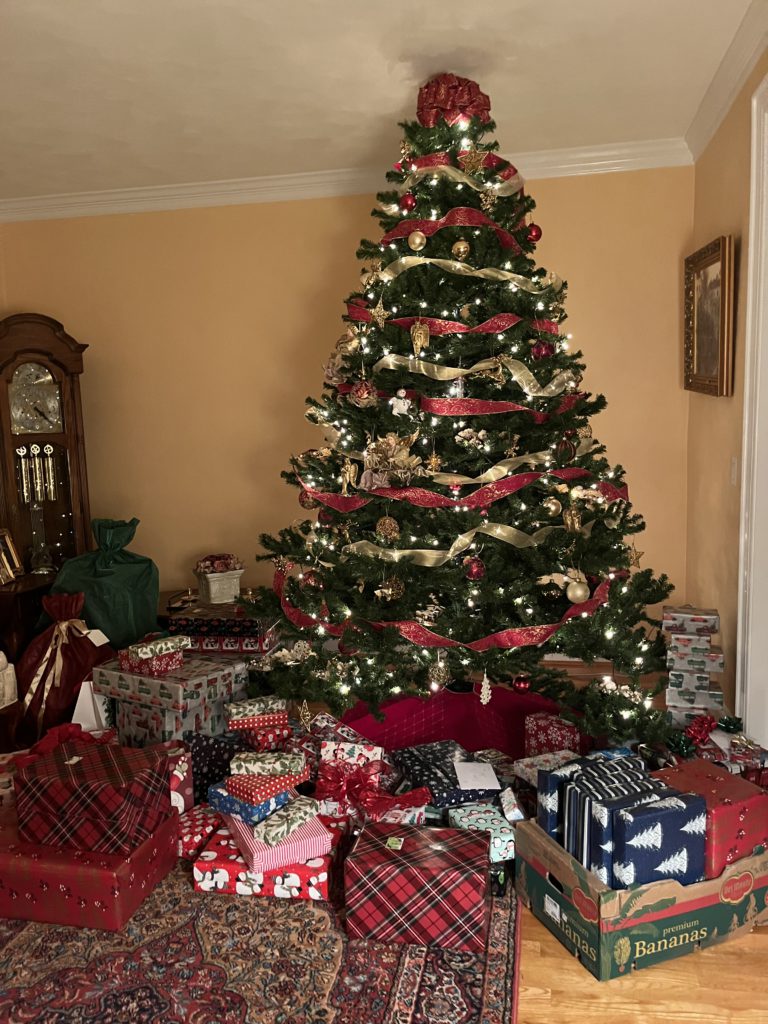 When it came time for the Big Reveal, I put them all in huge "Santa Sacks". Everyone was curious about those big ol' bags under the tree. What the heck was in there?!! It was hilarious! I stood in the middle of the room, opened up the drawstring and started pulling out quilts! We took a video but it's pretty personal so I won't share, but believe me when I tell you everyone was SO SURPRISED and SO THRILLED! I've probably watched that video a dozen times since Christmas. I loved seeing everyone's reactions.
This was a really difficult year in my personal life so it was so nice to finally end the year on a high note. These quilts take the cake of all Christmas memories and is in the Top 3 yearly memories of 2022.
And now it's time for Show and Tell! (drumroll please)…..