Creative Sewing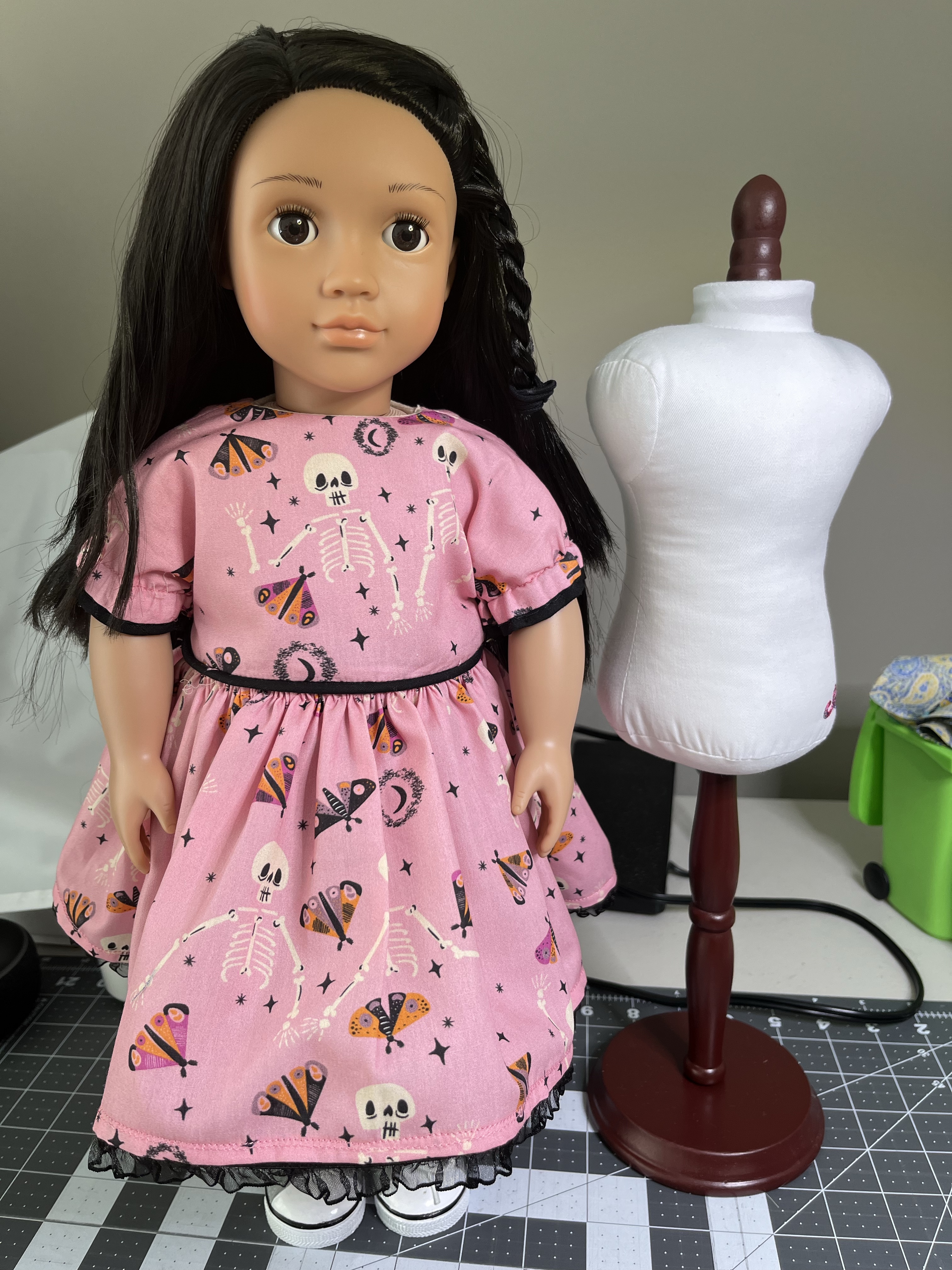 Skeleton Dress
What to say about this dress? It was an unplanned project. But I am finding that these unplanned projects that sneak into your queue are quite liberating. I didn't take a lot of construction photos of this one either. I just let Pia guide me in what she wanted.
After the Apple dress she wanted something that was less "cutesy". I guess she wants to look more grown up. I thought this fabric was perfect since it's Halloween theme but still in that pastel color realm she seems to like so much.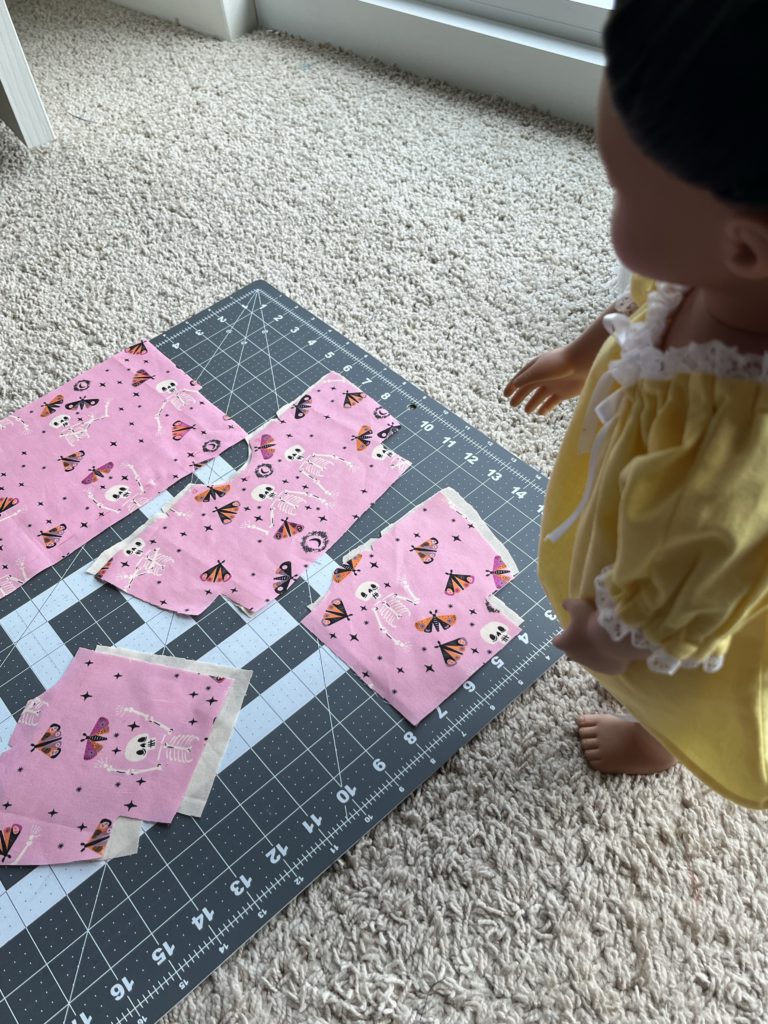 I love how the skeleton waves "hi", lol. I purposely put it front and center.
I used Butterick 6265 View A. It's only 3 pieces (front, back and skirt) so it's a simple sew, but I am not sure how I feel about the sleeves. I think I like set in sleeves better and prefer more fitted clothes.
Despite that, the pattern is 5 stars and I recommend it for everyone! Butterick 6265 pattern review by RosieSews2
The trim on the sleeves is cordless piping. I pulled it out when gathering the sleeves. Too much bulk. I left the cord in around the waistband. The pattern has a black petticoat which gives it it's fluffy skirt.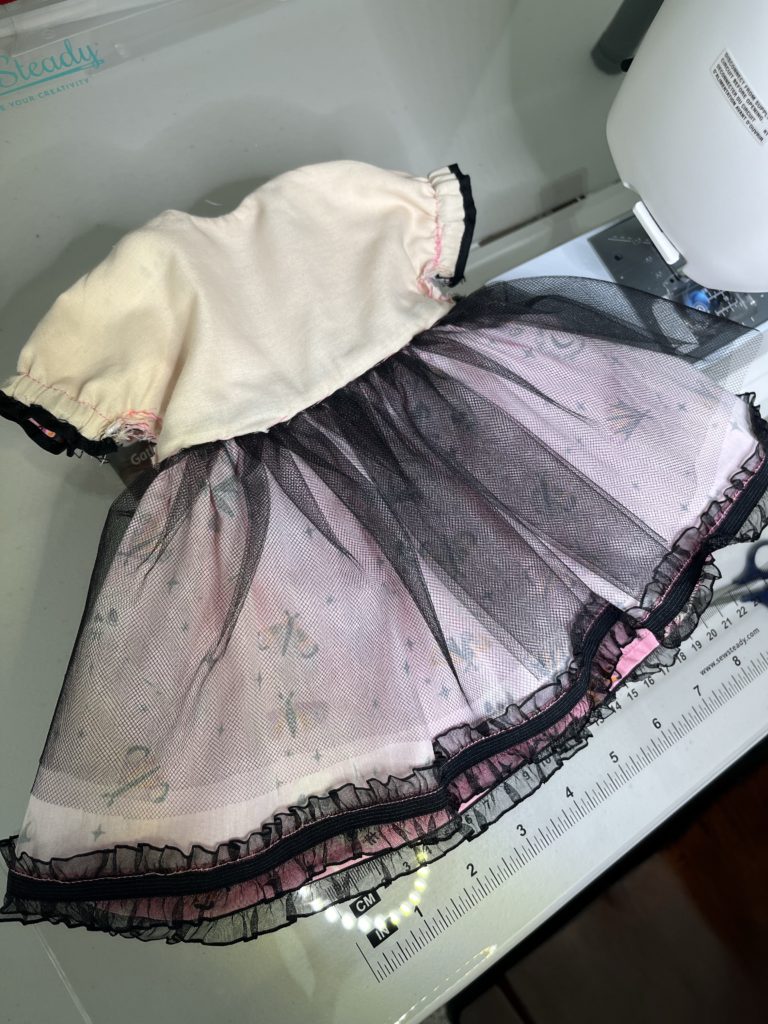 Last minute Pia wanted ruffly trim on the bottom hem, so it ended up being a little longer than the pattern. I wish she would tell me these things when it's still in the flat stage. Kinda annoying to go back and sew it in the round. If she told me earlier I could have cut a longer hem on that petticoat and have it peeking out. Bah, so typical of this gal!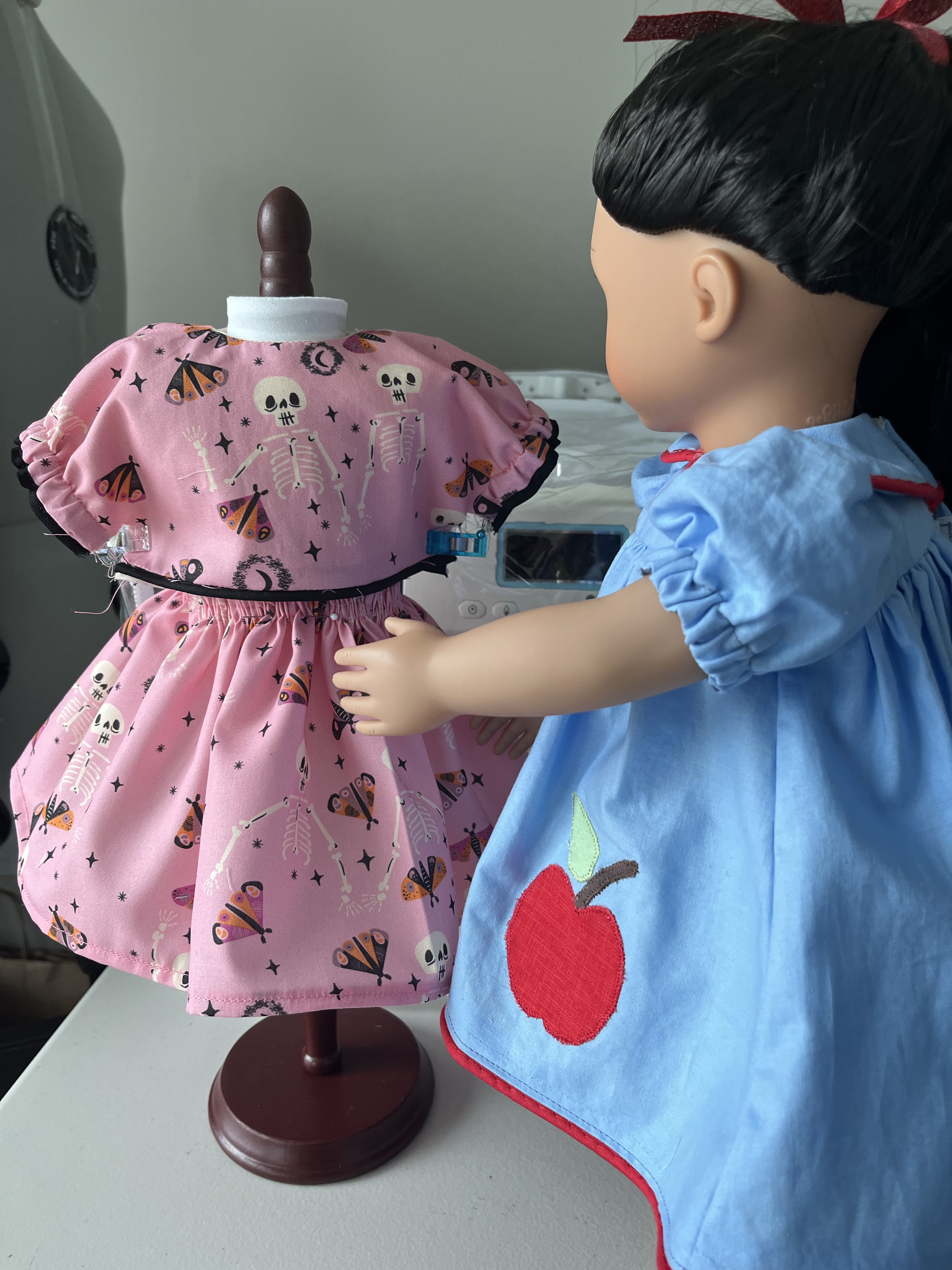 The final product.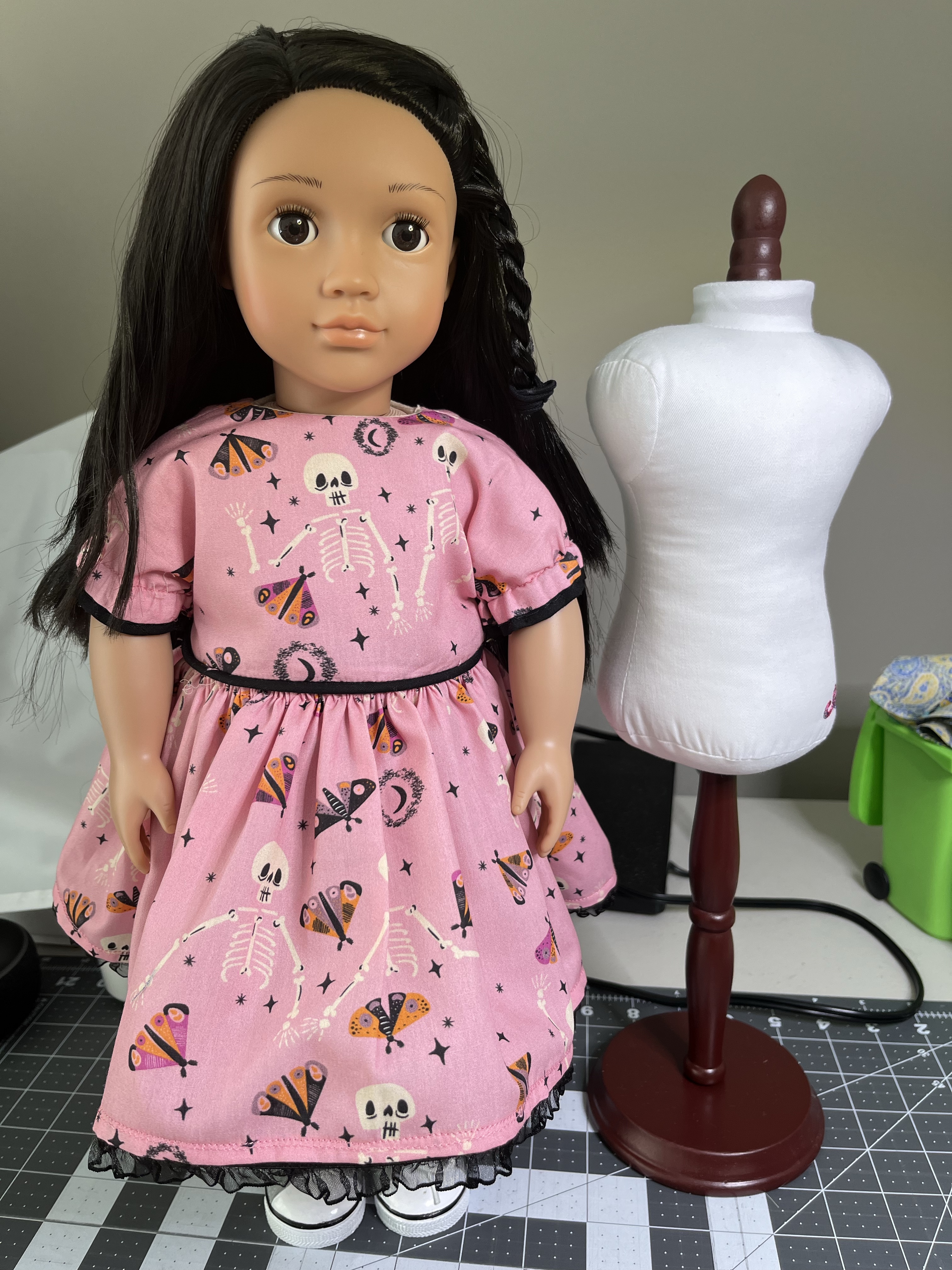 Her shoes are the original Chucks she wore when I bought her. Paired with the skeleton dress it makes for a pretty funky outfit!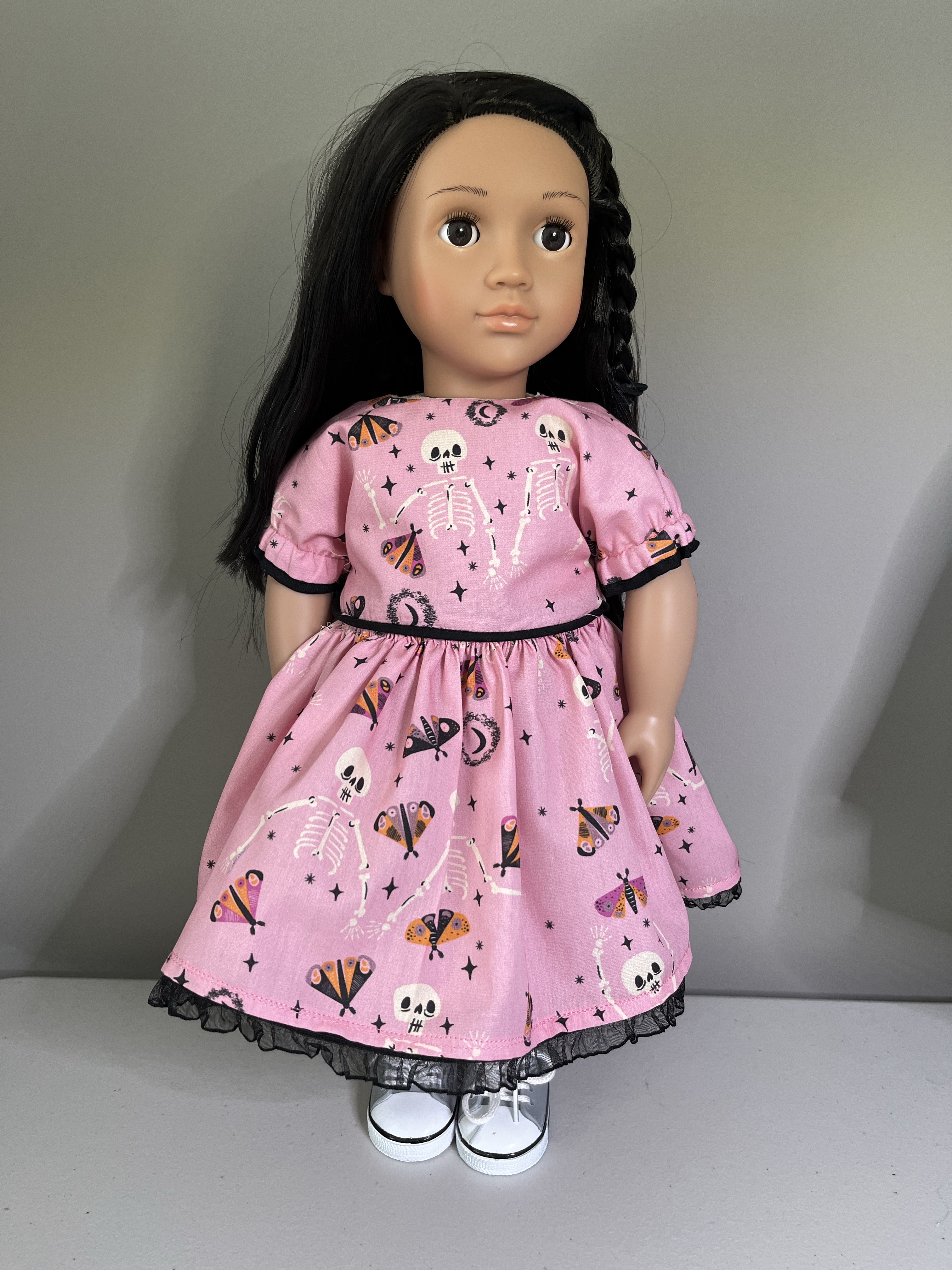 Now she chills while she waits for me to sew her Halloween costume.