Creative Sewing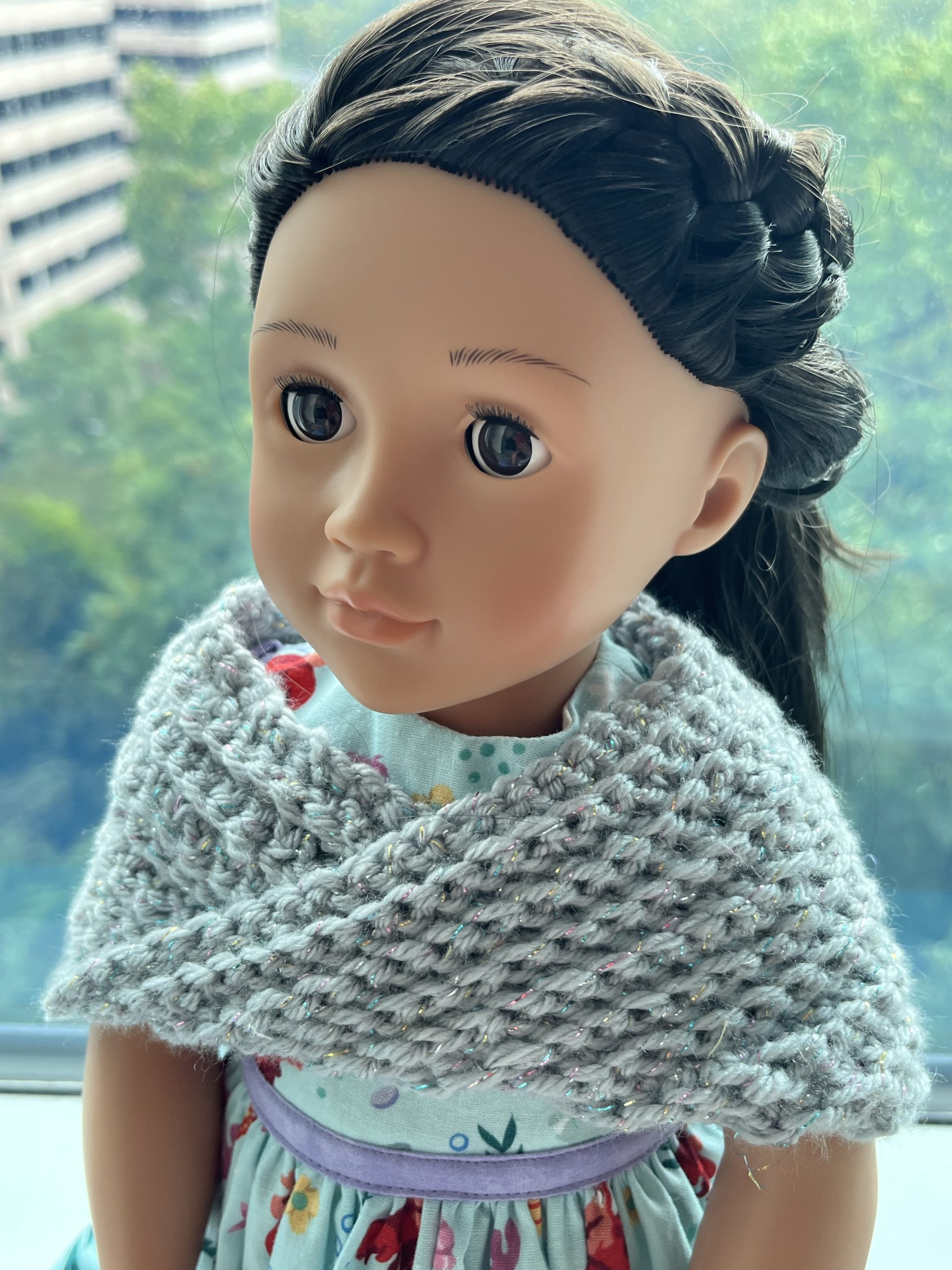 Rosie Crochets Too: My New Hobby
October is here and with it comes the drop in temperature.
Pia is cold.
Therefore, I am starting to teach myself how to crochet.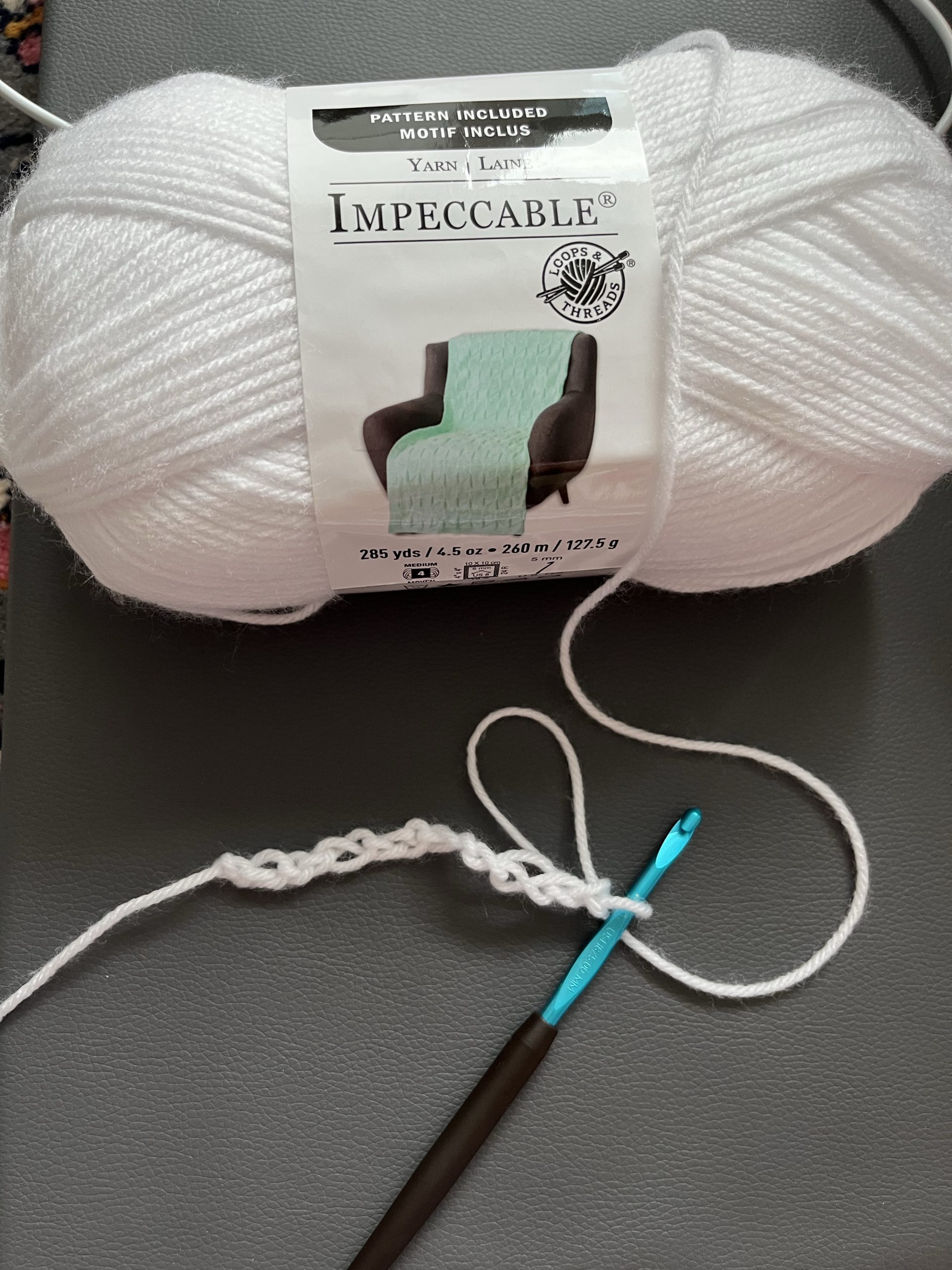 I decided to make her a wrap. Yes, I could have just sewn one. But something about weaving the fabric itself was calling out to me. It has that cozy homemade feel. That and the fact that this doll makes me do things. She's been terribly insistent on wearing her favorite Flounder dress. It's so clearly a summer dress! But at least she will look seasonally appropriate when wearing the wrap on top. Anything to make her happy, right?
The main reason why I bought this doll was to use her as a learning tool. I'm finally doing just that! What is the end game here? Honestly it's just to make warm doll clothes, lol. I am under Pia's spell. I have no plans on crocheting a lap blanket. It'd take way too long! (I'd rather quilt one anyway.) I probably won't ever make a human sized sweater either, but never say never.
For the doll wrap I chose a gray yarn with metallic tinsel running through it.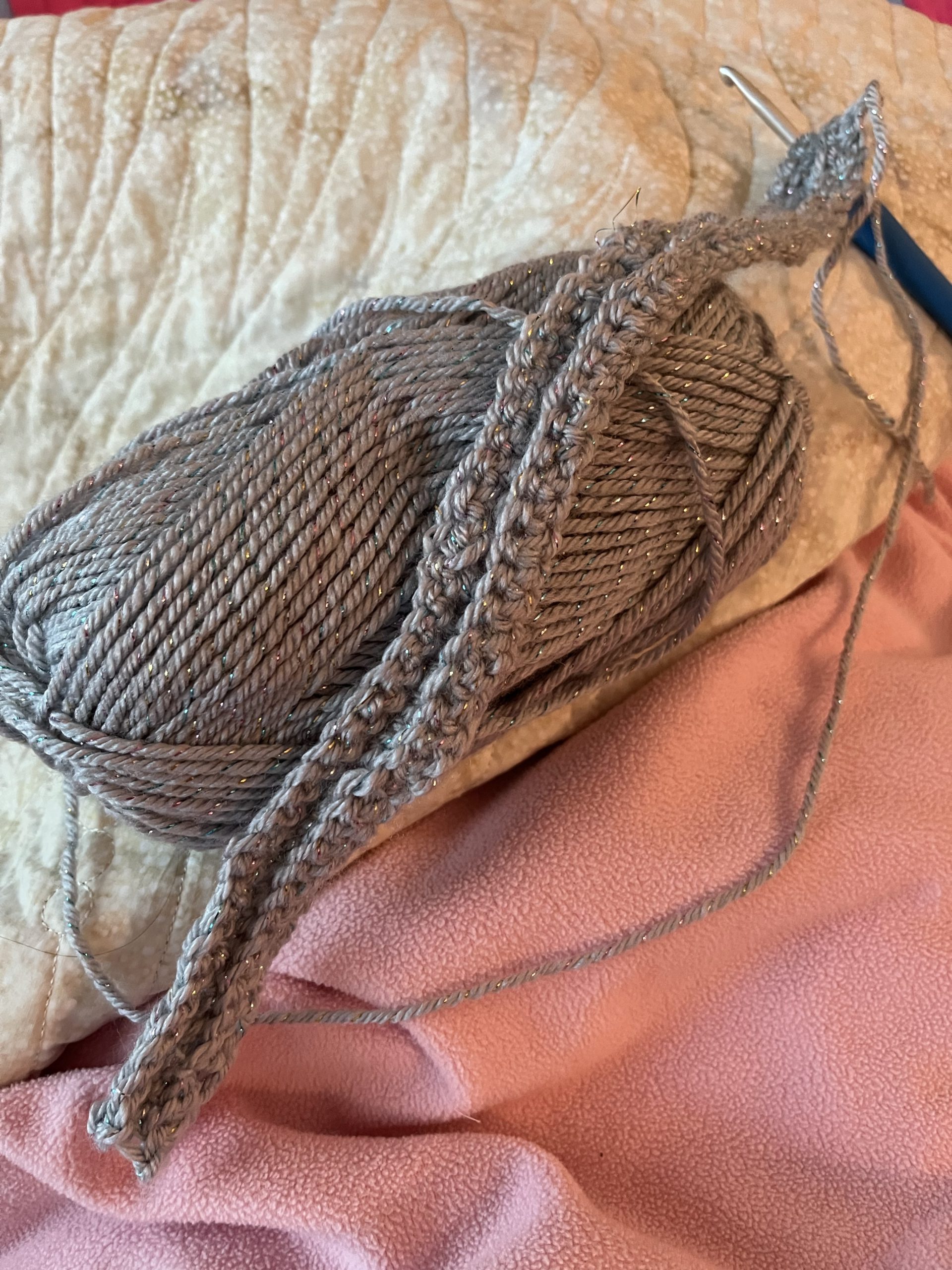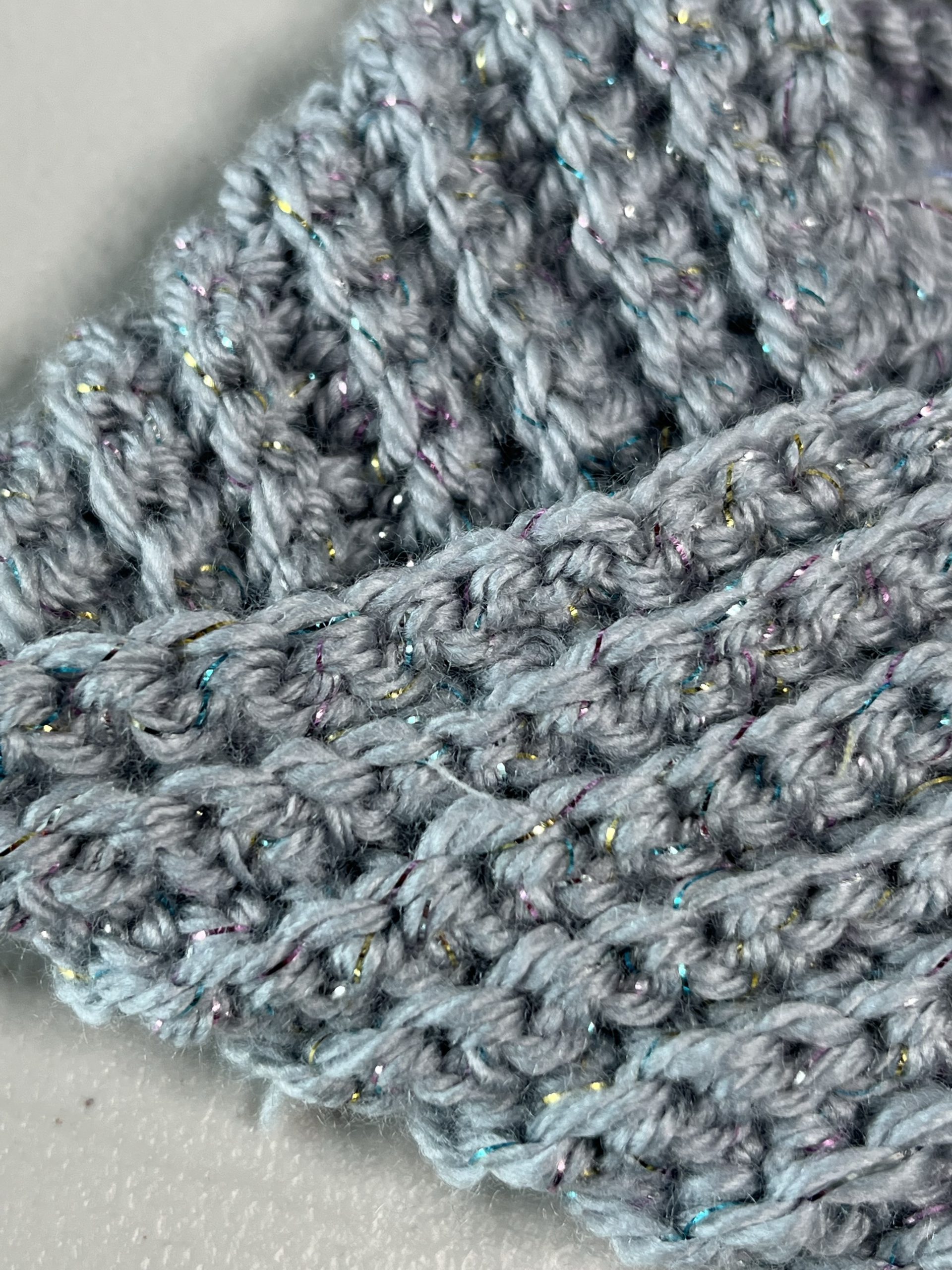 This is the link to the free pattern: American Girl Doll Shoulder Wrap Tutorial | Needlepointers.com
A single crochet stitch will create the entire thing. The same stitch over and over again so it really gets ingrained into your mind. Great for muscle memory! I find crochet to be very relaxing….and cheap! My goodness, the yarn and hook cost me $8 in total. $8 to start a new hobby. That's so much cheaper than sewing! I should've picked up this hobby a long time ago, LOL.
Once it measures a 4″ wide rectangle it's done. Mine ended up looking like a trapezoid but that's ok. It's my first crochet project after all! I stretched it out some.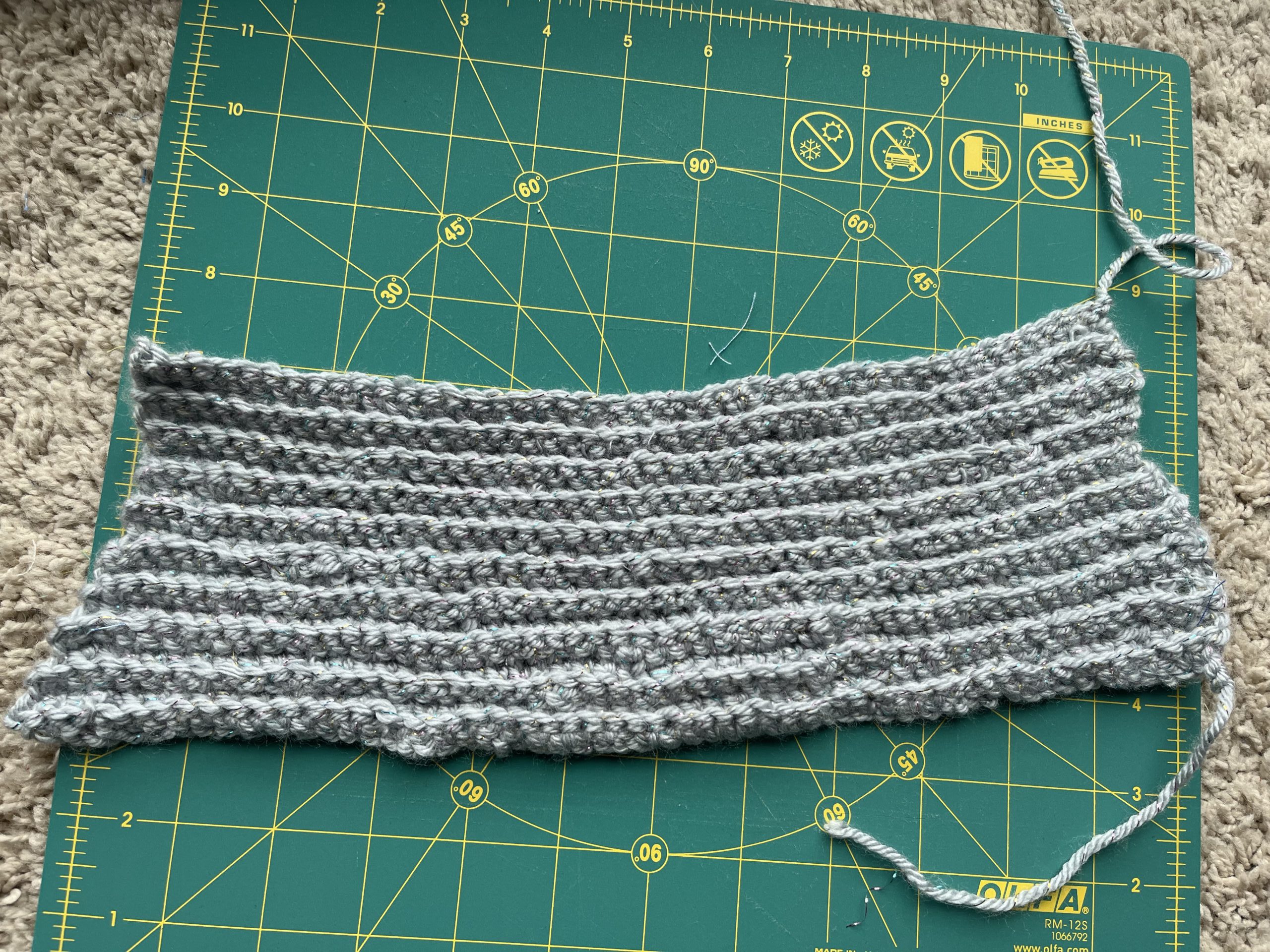 A single whipstitch in the back to close it off.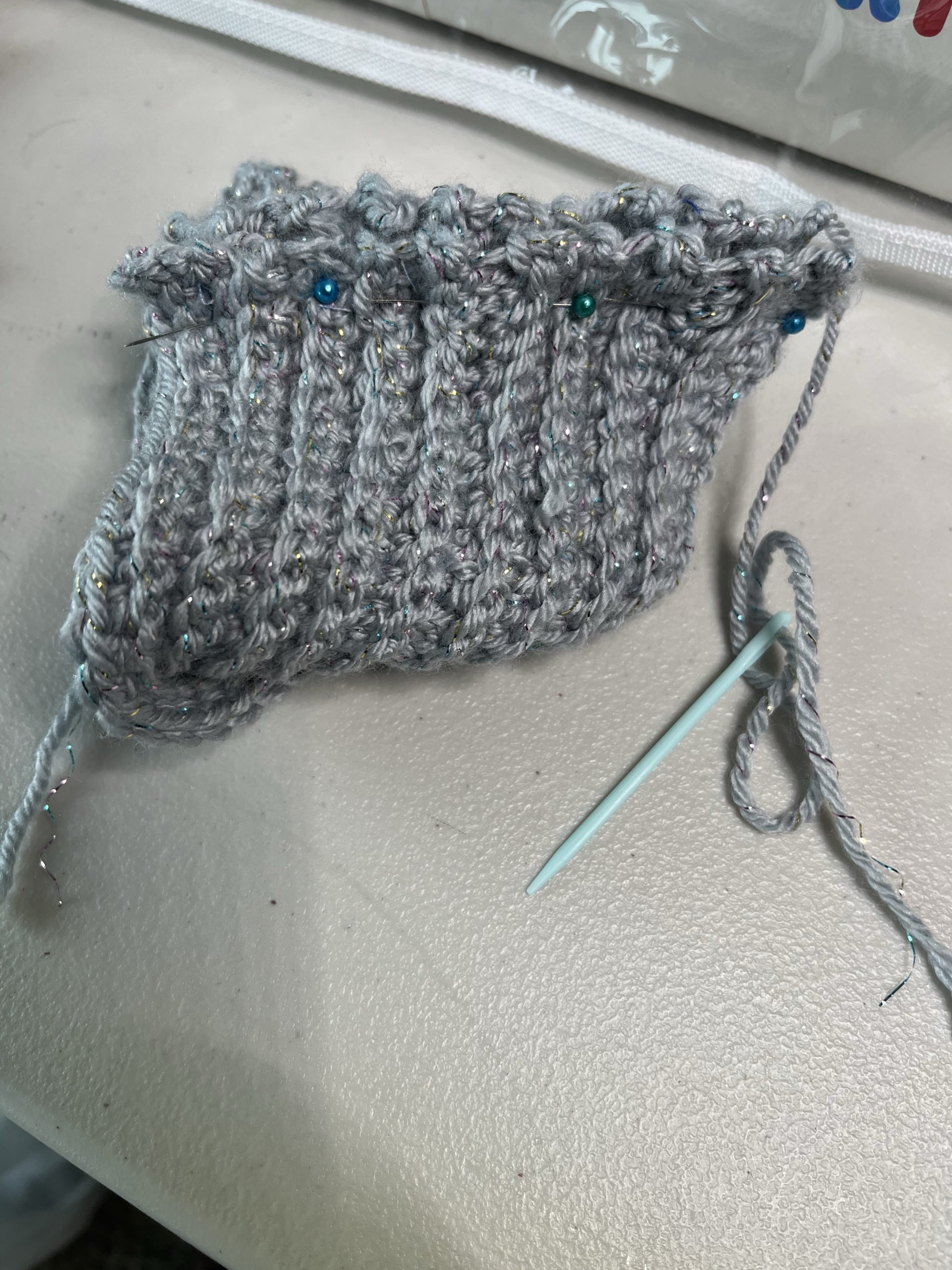 Here's the final product.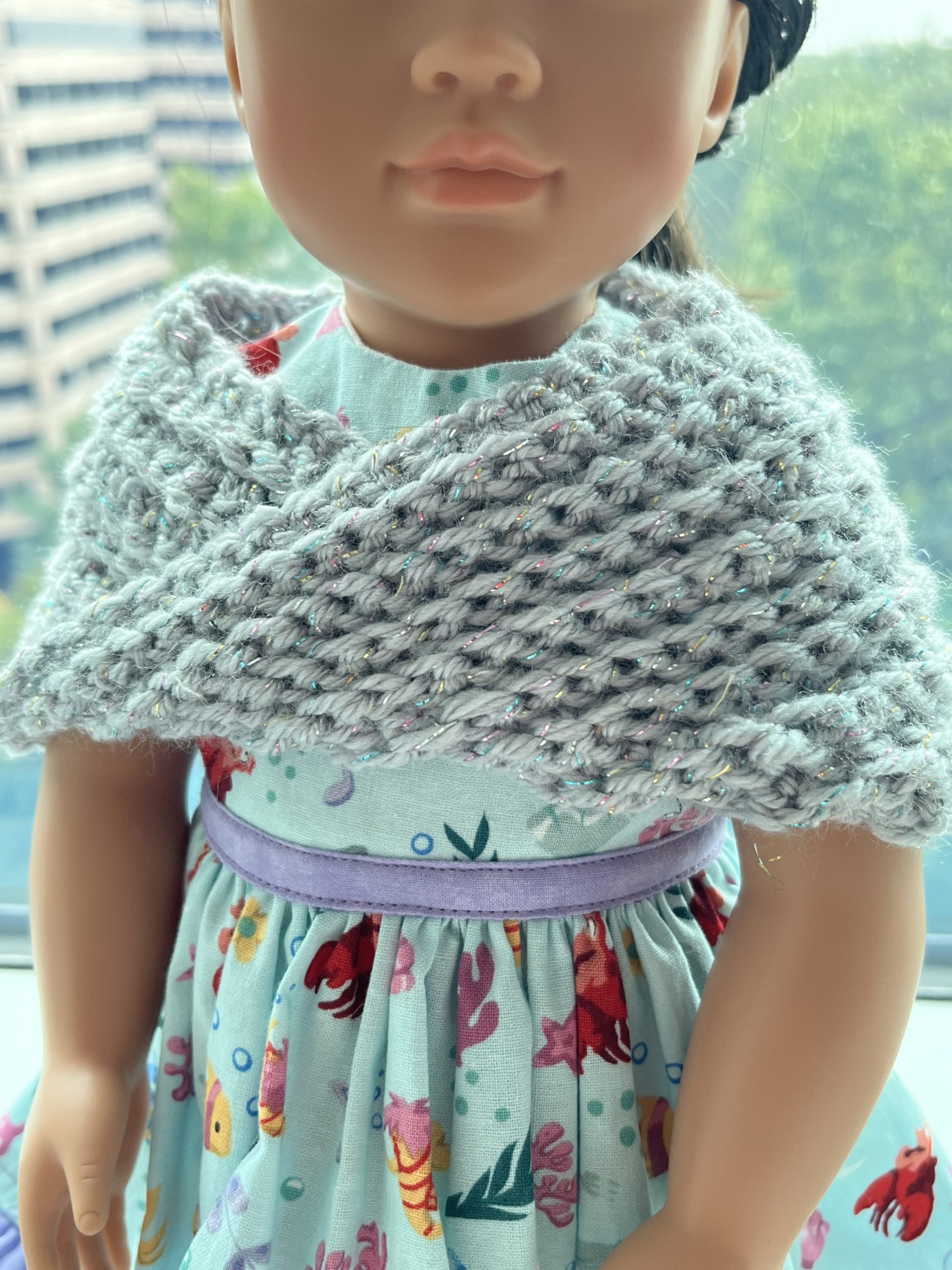 I like it! 🙂
I'm pretty excited about my new crochet hobby. Can't wait to take it to waiting rooms, the airplane, road trips or even just the couch. Of course it could never take the place of sewing.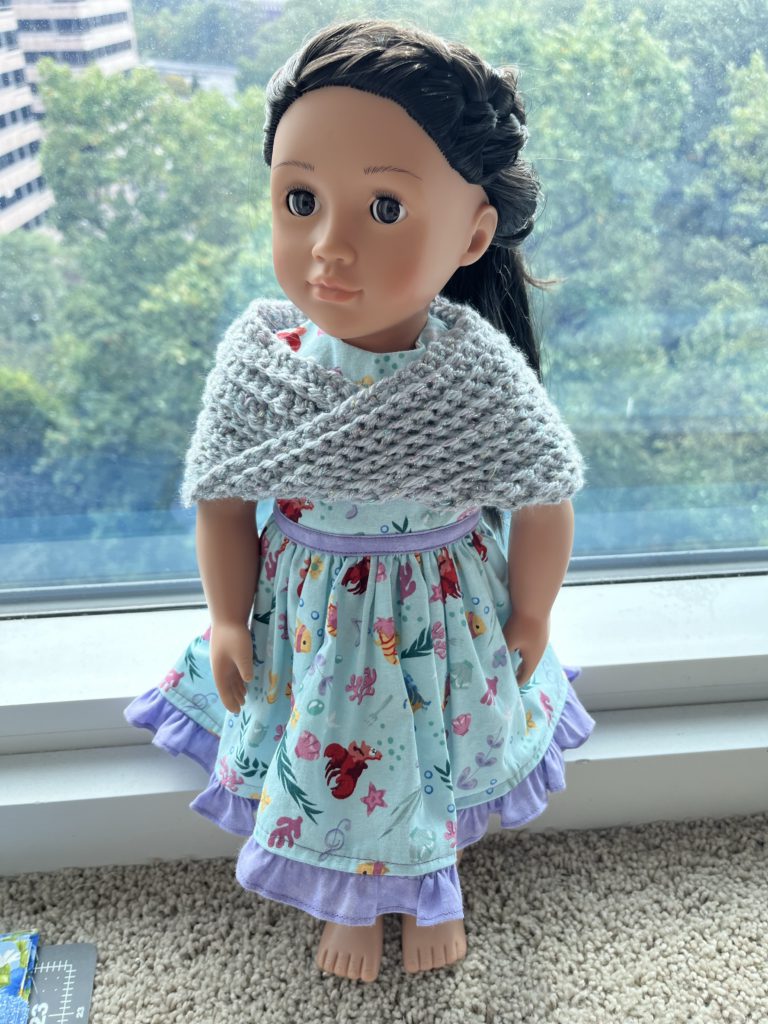 Even though I like it, the wrap wasn't enough for Pia. Homegirl wants her arms covered!! So I'm learning the double crochet stitch to make her a poncho. I shouldn't be surprised. Would I expect anything less from Little Miss Particular??!