Pattern Review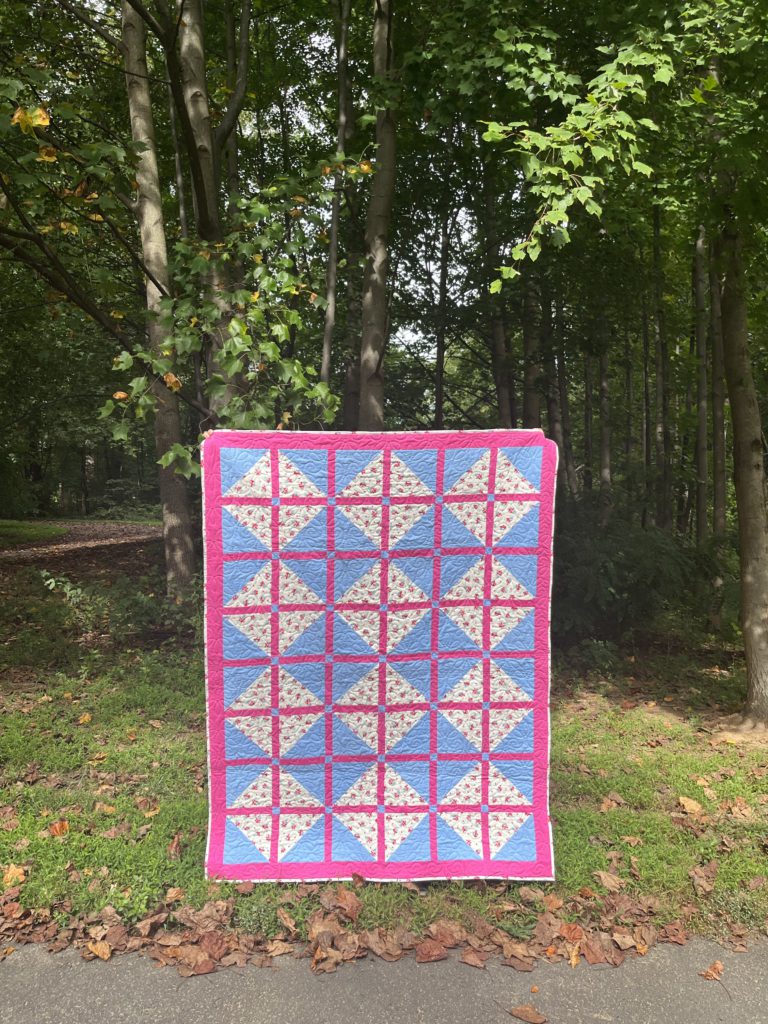 Through the Window Again Quilt
As promised, here is my Through the Window Again Quilt. I am slowly catching up on my August "Show and Tell" makes on the blog so hang tight!
A lot of the quilts I've made the past few months have been kits, but I personally hand selected the fabric on this one. I was drawn to the floral print. Hot pink or red always has to be injected somewhere too, as they are my favorite! This is the most restful quilt I've made. For some reason I keep making color explosion type quilts, but in reality when I am sleeping I like neutral or pastel colors. My home style is actually more country/traditional. You wouldn't know it though by the Crayola stuff I've been pumping out lately, lol.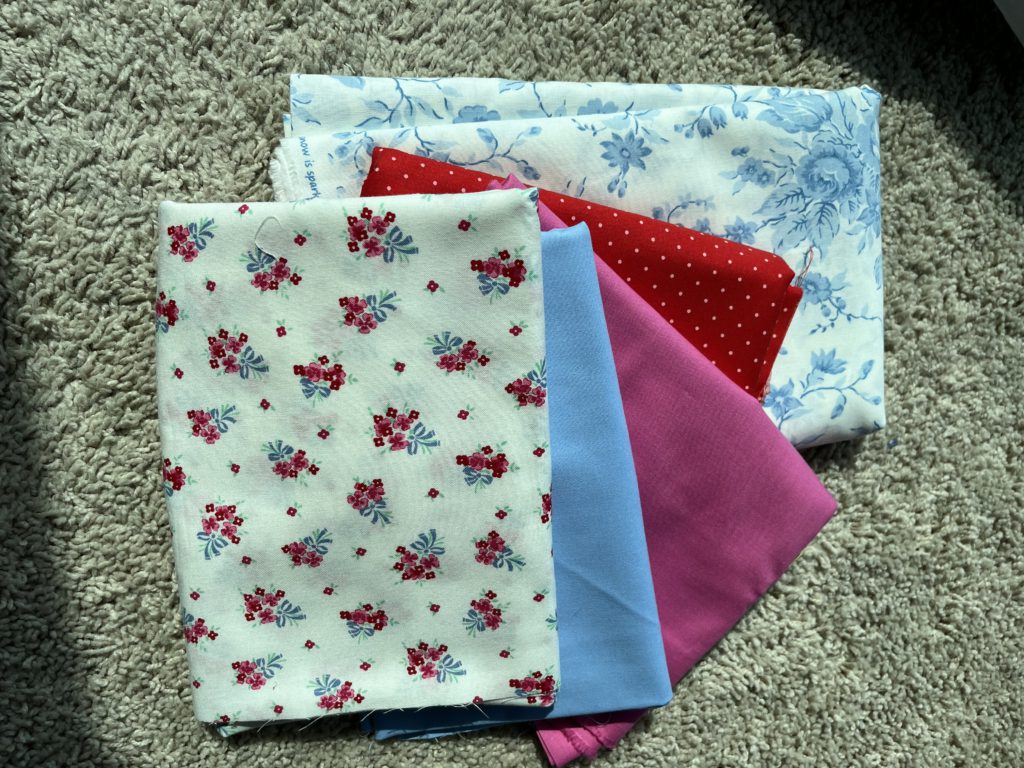 Since The Viking keeps claiming all my other quilts, I made sure to make this one extra girly, haha! The floral fabric is shabby chic and I chose pink and blue to bring out those flowers. I must've subconsciously channeled the brand Cath Kidston, because while I was piecing it together I started to see it. I also didn't realize until after it was complete that these are also the colors of Disney's Sleeping Beauty. Coincidence! No wonder it's so restful! 😉
Through the Window pattern is from the "Pretty Darn Quick" book from Fabric Cafe and is made of half square triangles and strip piecing. These patterns are really great- they look a lot more complicated than they are. The book lives up to its name in that it did come together "pretty darn quick".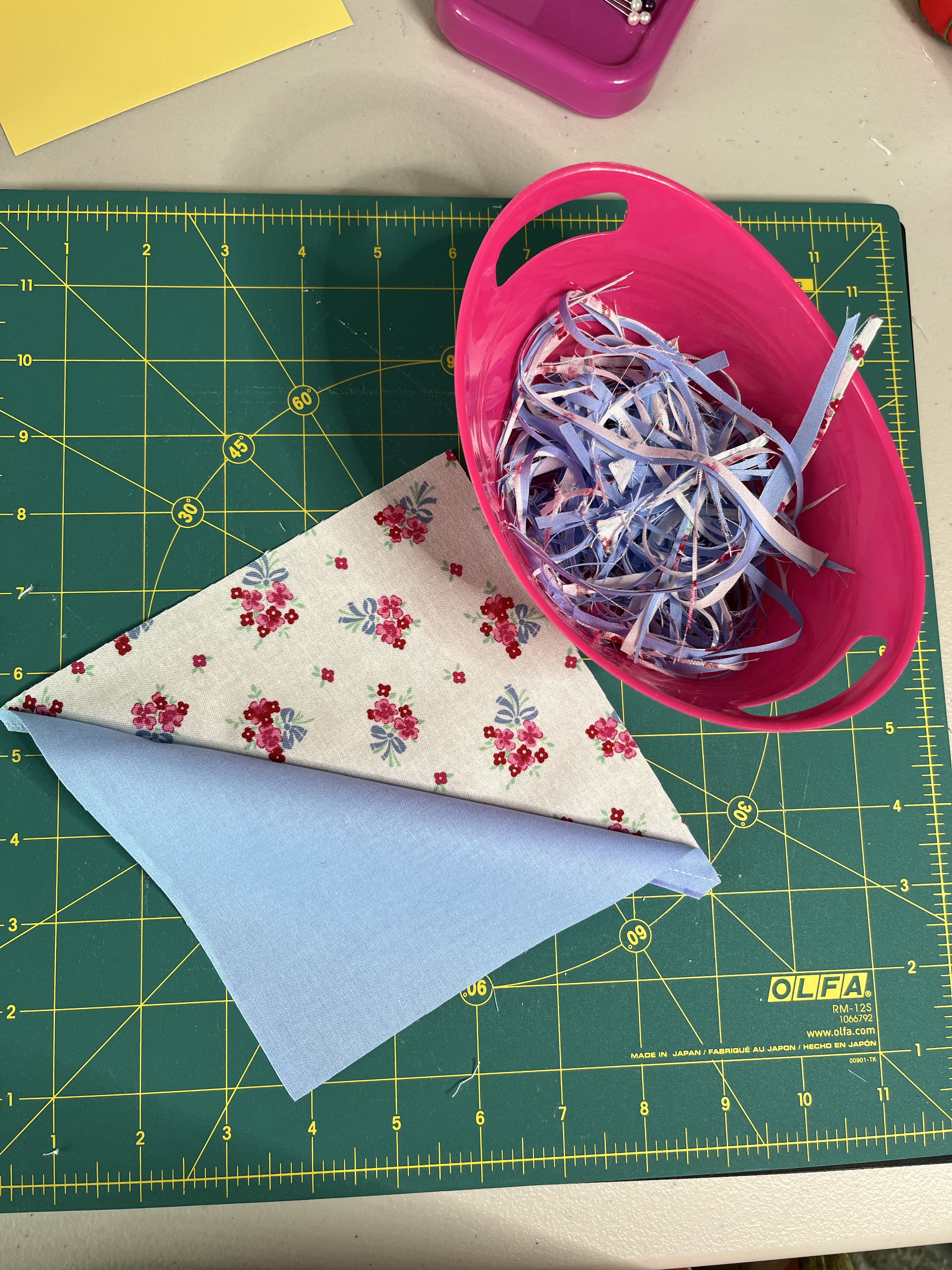 Chain piecing the half square triangles make it come together quickly as well. I've been trying to use the tools I already own (the Stripology XL ruler and a regular ruler) to square up the blocks, but found that it was taking forever. I caved in and bought the Clearly Slotted Trimmer. Fabric Cafe uses this tool in their videos and it really does help. Definitely worth the purchase, esp for me since I've been making so many of their patterns.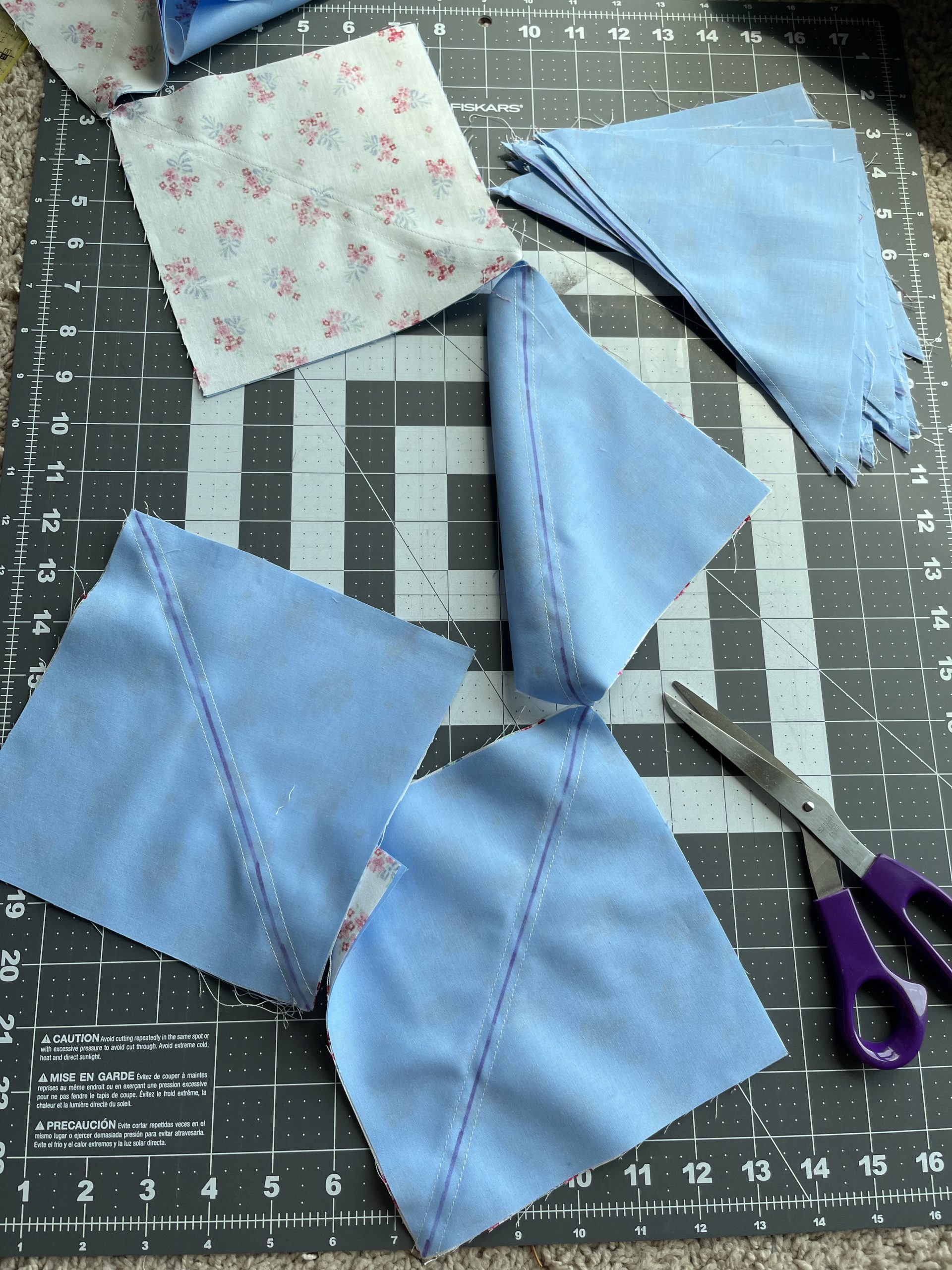 I deviated from the pattern a bit and chose to put the flowers as the middle diamond instead of the blue. I wanted the floral to be focus of the window. I just love those dainty little flowers.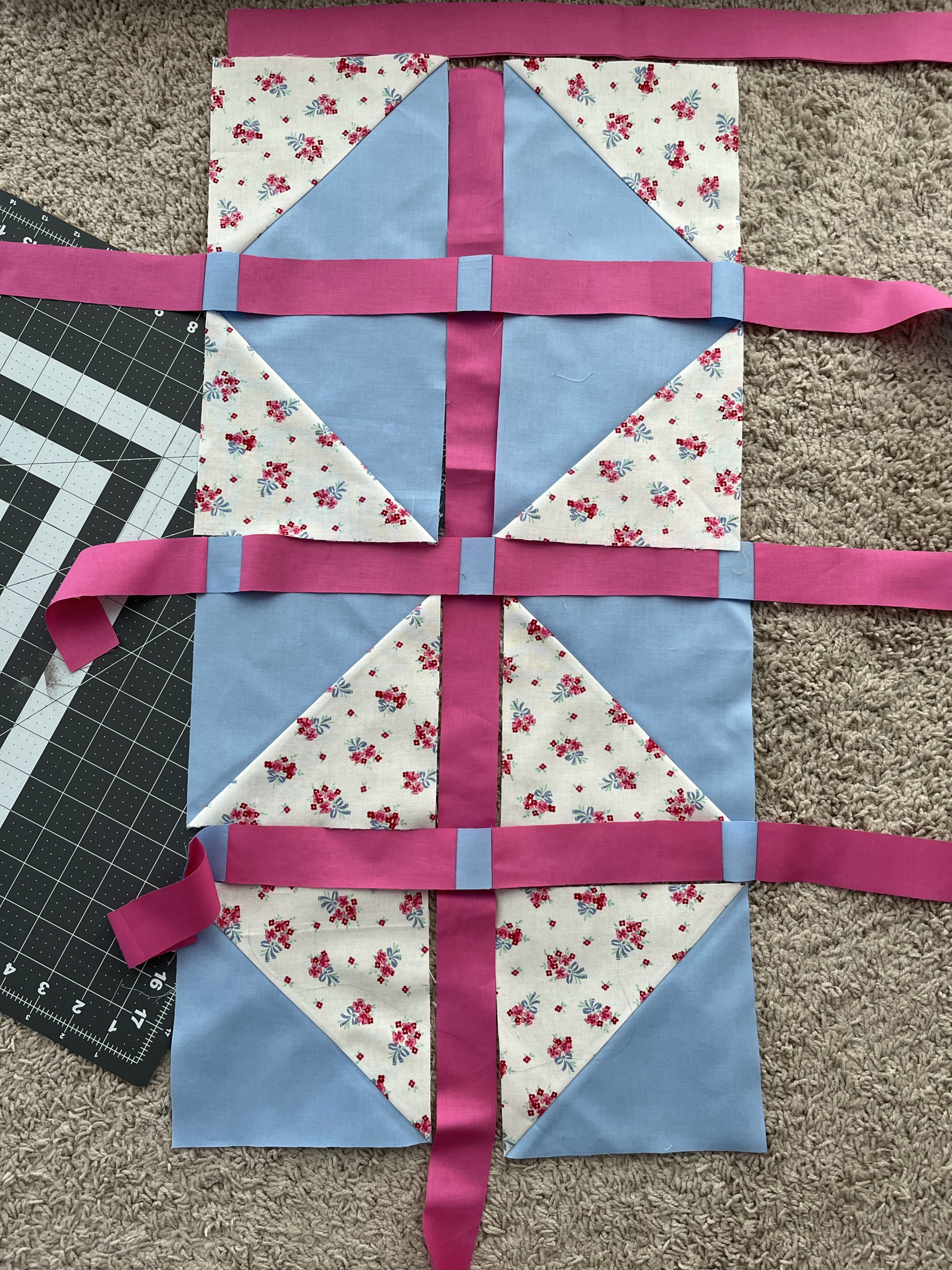 The only thing I didn't like about the pattern is that it wanted me to trim the sashing (pink strips) after sewing it on. It seems like it would have been faster if this was pre-cut. I think they tell you to do this in case there is any distortion from the half square triangles. I don't really know but I will probably precut this in advance next time.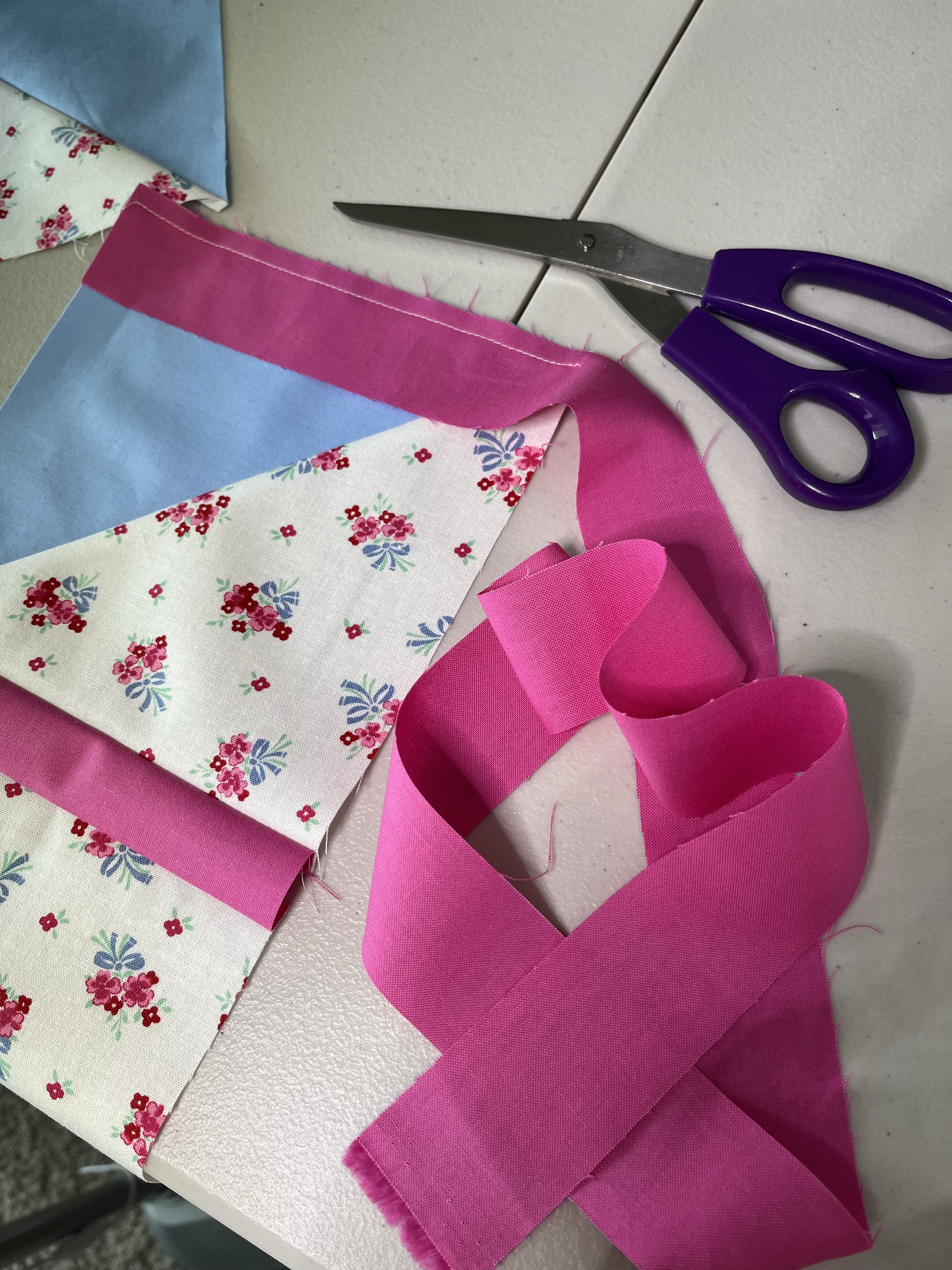 Regardless, I still rated the pattern 5/5 on Pattern Review.
Fabric Cafe Through The Window Again pattern review by RosieSews2
The final product.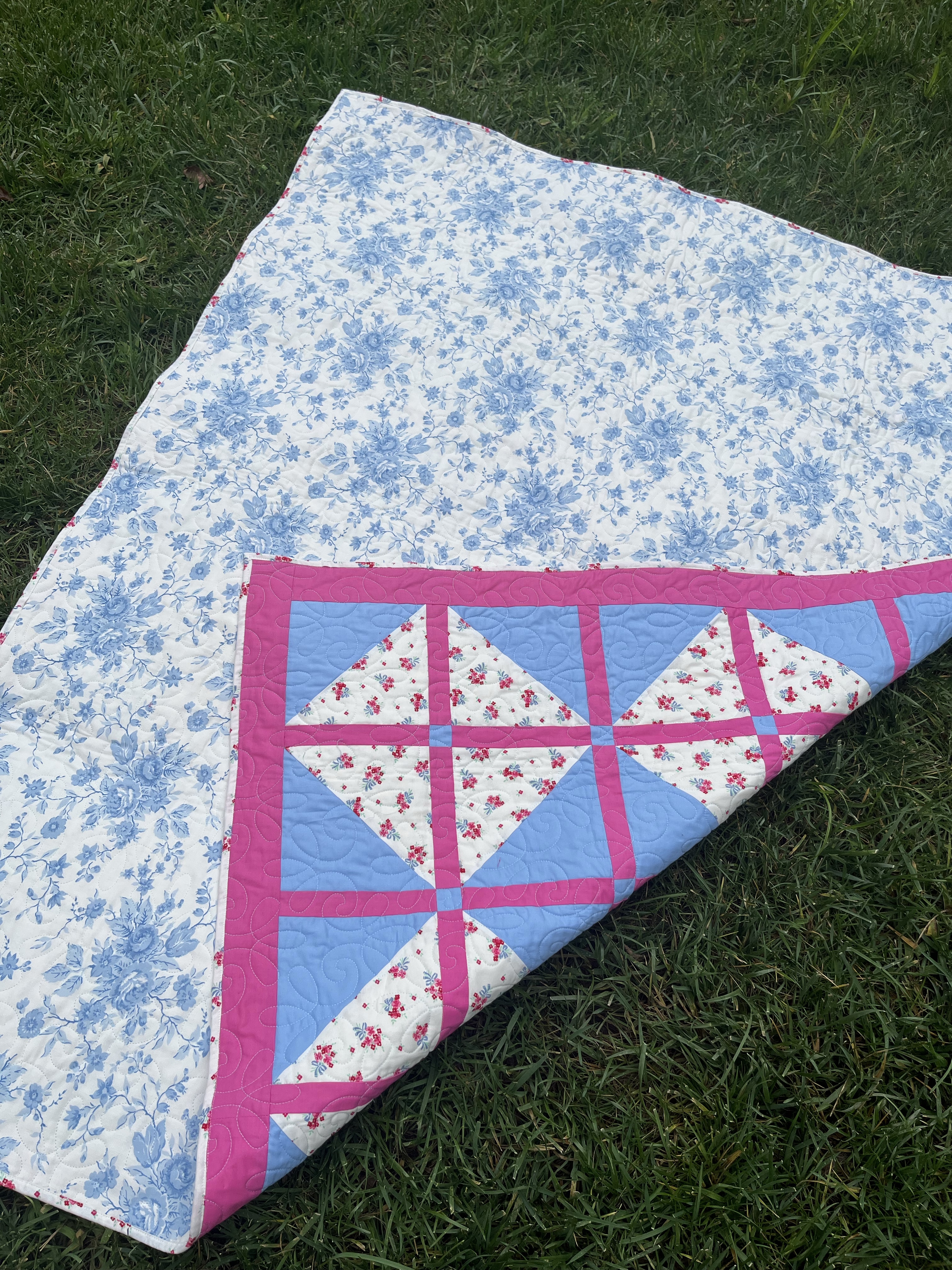 I chose "Chantilly Lace" for the pantograph and a light blue thread to blend in. Here's a closeup of the quilting. I really love how it brings the quilt top to life!
Very happy with my new quilt! 🙂