Pattern Review
Dancing Geese…turned Dancing Pinwheel
Another 3 yard quilt is done! This quilt is different in that I started with Fabric Cafe's "Dancing Geese" pattern but ended up with a completely different design. Wait, what?! Allow me to explain.
After creating my half square triangles I played with the layout. This is what the Dancing Geese pattern is supposed to look like:
And these are some other designs I came up with, simply by rotating directions.
I couldn't believe how many different variations were created. They all look completely different from each other! Ultimately I went with the pinwheel.
I had been intrigued by batik fabric since I've seen a lot of quilts using this material. I enjoyed sewing with it for the first time. The weave feels dense and it was a pleasure to sew. Not a lot starch was needed at all.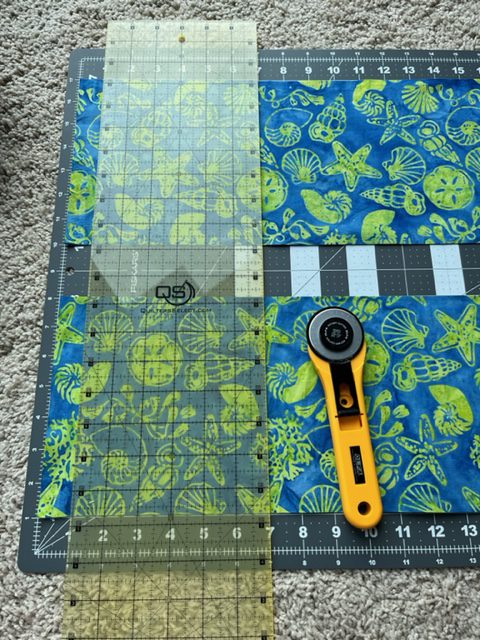 I was really feeling the summer vibes…hence this shell print. The neon was definitely on the "put on your sunglasses" bright side but it's complimentary. Overall it kinda reminds me of a beach towel, lol. Not restful at all! But all good.😉
After sewing 2 patterns from the Fabric Cafe books I can honestly say I'm a big time fan. So easy to understand and with a pretty knockout result. I highly recommend these books. You can crank out a quilt in a couple of hours. (I like to stretch it to days, haha). Combining chain piecing and batch sewing really cuts the time in half too. I love to just zone out and feed the fabric into the machine.
When I was done with the top Pia gave me sad eyes like she wanted one too. Sheesh, Little Miss Particular always wants a doll version!
I rated the pattern 5 stars on Pattern Review: Fabric Cafe Dancing Geese pattern review by RosieSews2
Here's the final product.
The backing is just as fun. I chose it to look like sand and the pantograph to look like waves and bubbles.
This quilt taught me a few things:
The half square triangle is such a versatile block.
You really don't have to follow the pattern. Just do whatever, lol.
A quilt doesn't have to be "restful". It can be loud colors or even a loud design.
Basically sewing a quilt is taking whatever and making whatever.
Great explanation, right? Lol. Taking whatever and making whatever?! Seriously though, quilting is really just the act of taking up a bunch of small pieces of fabric- multi-colored or matching- and sewing it all up to create one big work of art. I'm diggin it.