Pattern Review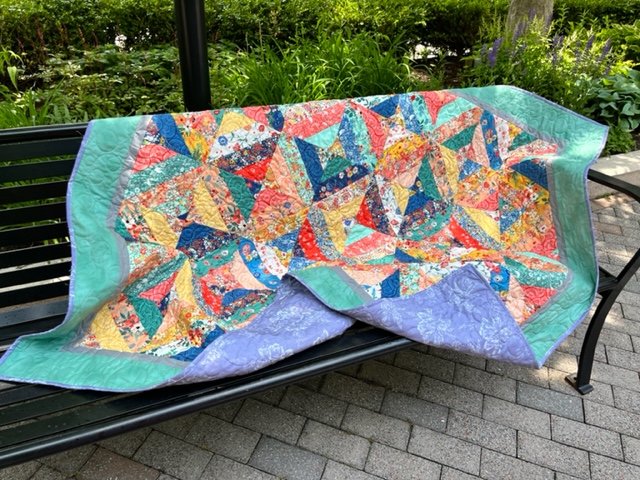 Tea Time Quilt
My Tea Time quilt I started last fall is officially out of UFO status! This post is well overdue. Due to the holiday hustle bustle it fell into the "unfinished object" world. Here we are 6 months later revisiting this colorful creation.

There are so many great things about this quilt. The main one is that it's a free pattern from Jordan Fabrics with an accompanying video. Donna Jordan is an excellent teacher. She explains things so clearly and her nails are so fancy in all her videos, lol. As a newbie quilter I had no problems following along. This quilt is created using the strip tube piecing method.
I think the design looks a lot more complicated than it was to construct. I'm totally ok with that…let everyone think you worked on it for months.😉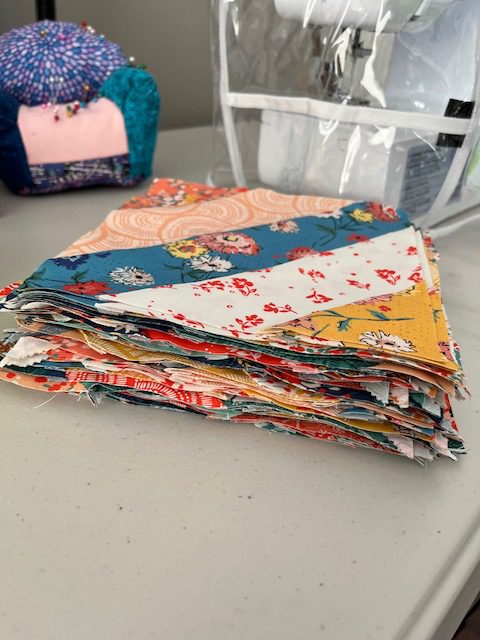 The second great thing about this pattern is that it only uses ONE jelly roll! This jelly roll is called Lady Bird by Crystal Manning for Moda Fabrics. I purchased it on vacation when The Viking and I visited Florida to escape the Virginia snow. I love visiting local quilt shops in traveling.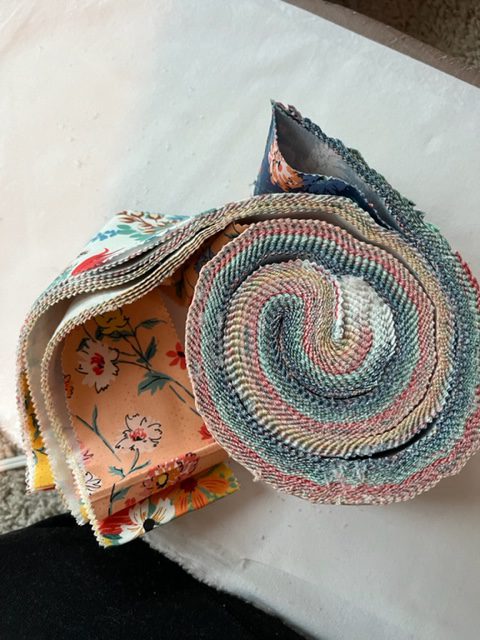 Donna uses a special strip tube ruler by Cozy Quilt Designs in her video. But the pattern gives you alternate instructions if you don't own one of these. I did go ahead and purchase it and found it easy to use. I haven't tried any Cozy Quilt Designs patterns yet, but they offer other patterns that you could use it for too.
More construction photos-
This is an excellent pattern for beginners. I rated it 5 stars on PR. Free with accompanying video? 5 stars, no brainer.
No Pattern Used Jordan Fabrics Tea Time Quilt pattern review by RosieSews2

Even though I purchased the fabric in the Fall, the colors scream Summer. Since we've been having a heat wave, I really wanted to enjoy this quilt already so I had it professionally longarmed. I let the professional choose the design. I think it turned out great. I have to admit though, it felt strange handing over the quilt to someone else to finish. But I can see now why quilters send their quilt tops to a longarmer. It's much faster! I will likely do this from now on.

Free motion quilting was one of my goals for 2022. But since it's already almost mid-year and I haven't gotten to it yet tells me that I enjoy the piecing part of quilting, not the actual quilting itself. Crawling all over the floor smoothing out batting and quilt tops is not my idea of fun times. What IS fun times though is  garment construction and this Doll World I happened to fall into recently. (Yes, I know…I'm all over the place with my sewing.😉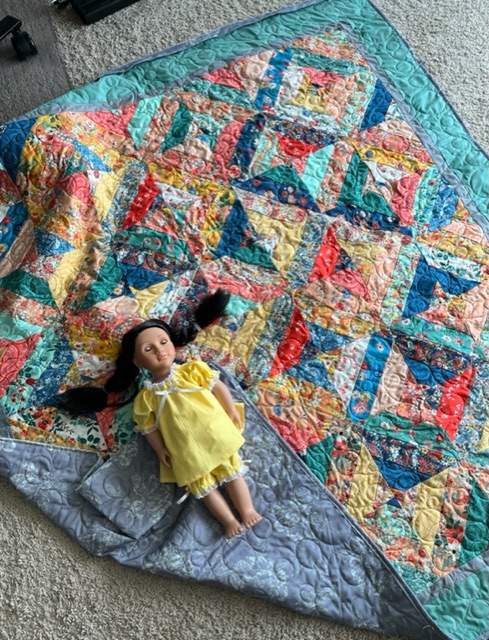 I deviated from the pattern and used 2.5″ strips for machine binding. Instead of pinning it all the way around I just lifted it up and checked underneath to make sure it was all catching. Love to hide the mess.
And we're done! It's a perfect blanket for a picnic in the park.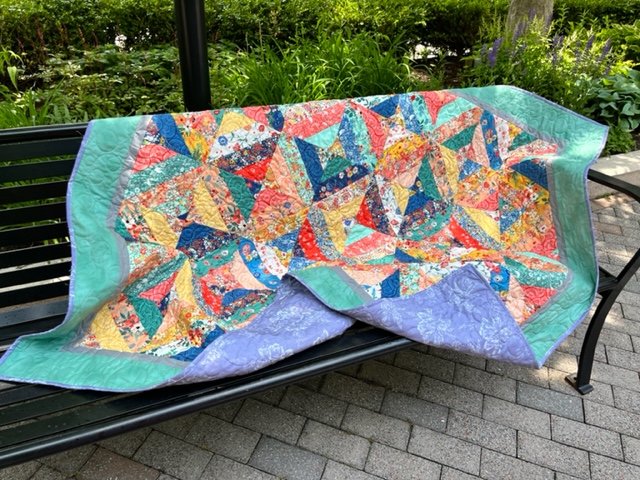 Couldn't stop taking pictures. Such a colorful creation.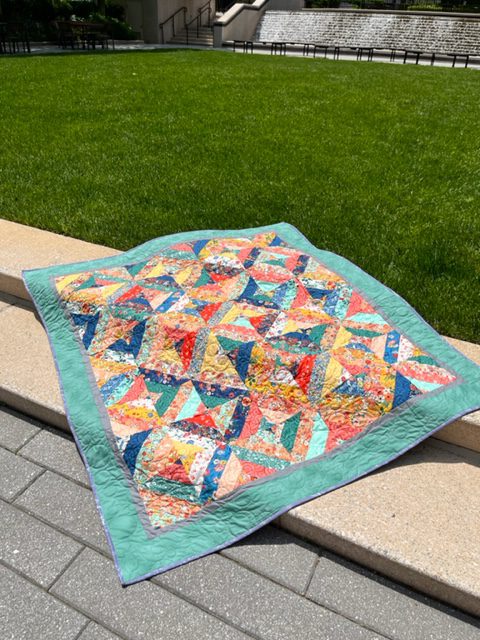 I am very proud of this quilt! It sure beats a souvenir postcard. ❤️