Uncategorized
Quick Update
Hi everyone! Just popping in to give a quick update on all my projects so far.
Halloween quilt: I was finally able to take home the Halloween quilt top from my (former) workplace where it was on display.  I had hoped it would be put on the longarm at work but I will need to finish this one at home. This one is next in queue! Halloween is done and over but it is my first quilt after all, so I really want to be able to admire the finished product.

You may have noticed I said "former" workplace. Alas, due to Life circumstances, I am unable to continue at the quilt shop. It was a nice little stint which gave me exposure to the Quilting World and I will most certainly keep supporting them. They have a great variety of fabrics and fun classes!

2. Jelly Roll quilt: The quilt top has been completed for weeks now but I am saving the full writeup for when I finish and bind it as well.  Stay tuned- this quilt will make you smile!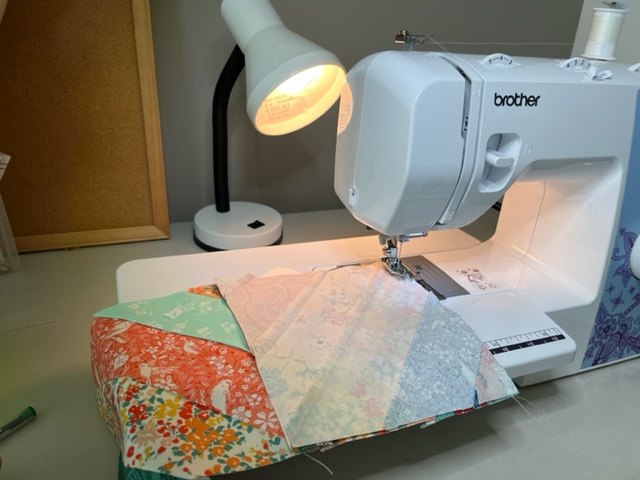 3. Right now my Anniversary dress is taking precedence over all projects.  This project has been on my mind for almost a month now! Draping on a mannequin doesn't account for real body issues, like rounded shoulders, etc. So this one has been one heck of a fitting doozy! Additionally, switching back and forth from clothing to quilting and BACK to clothing has been giving my Brother and brain a workout. November 30 is the deadline- two weeks left. It's the final stretch!