Contest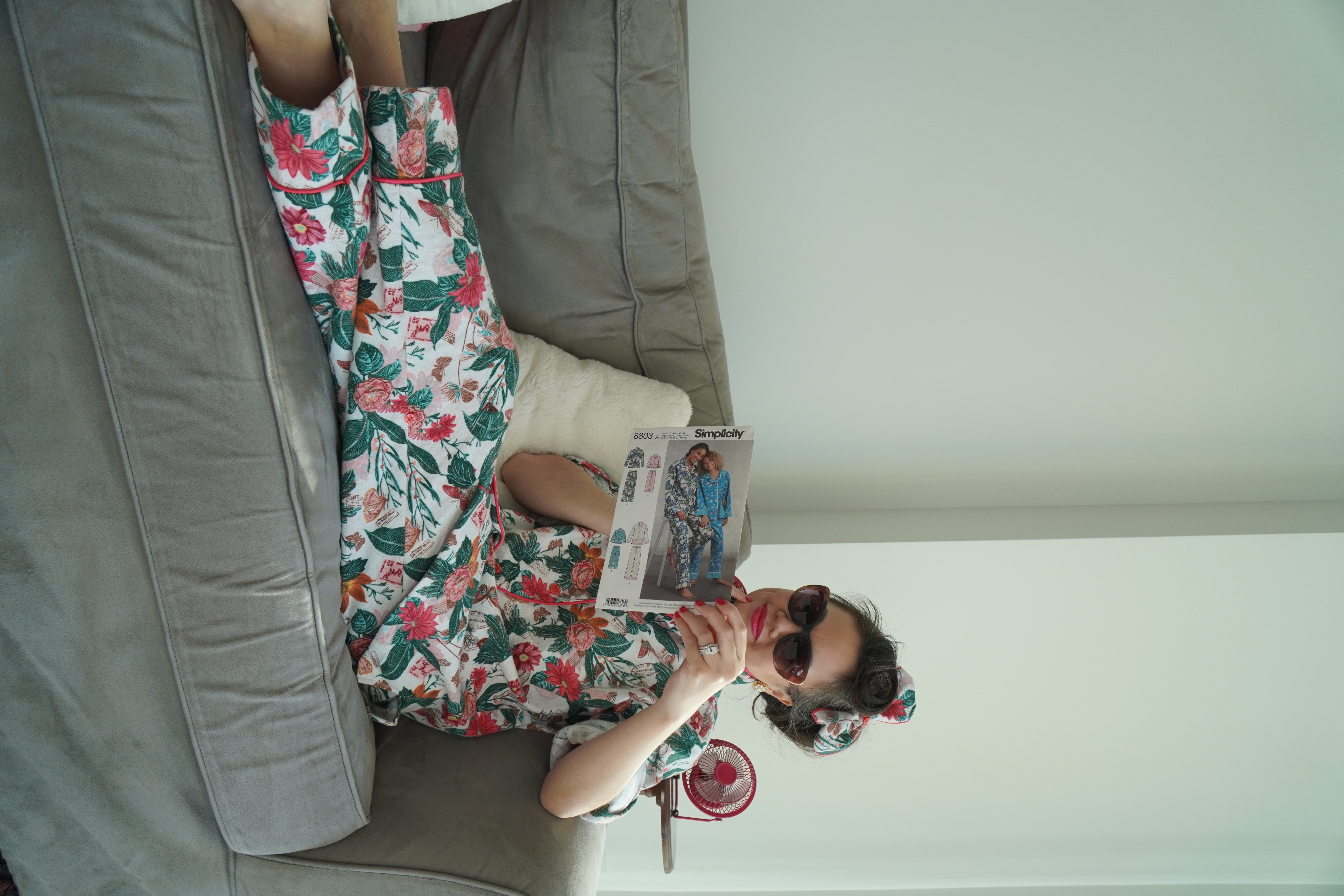 Pajama Party Photoshoot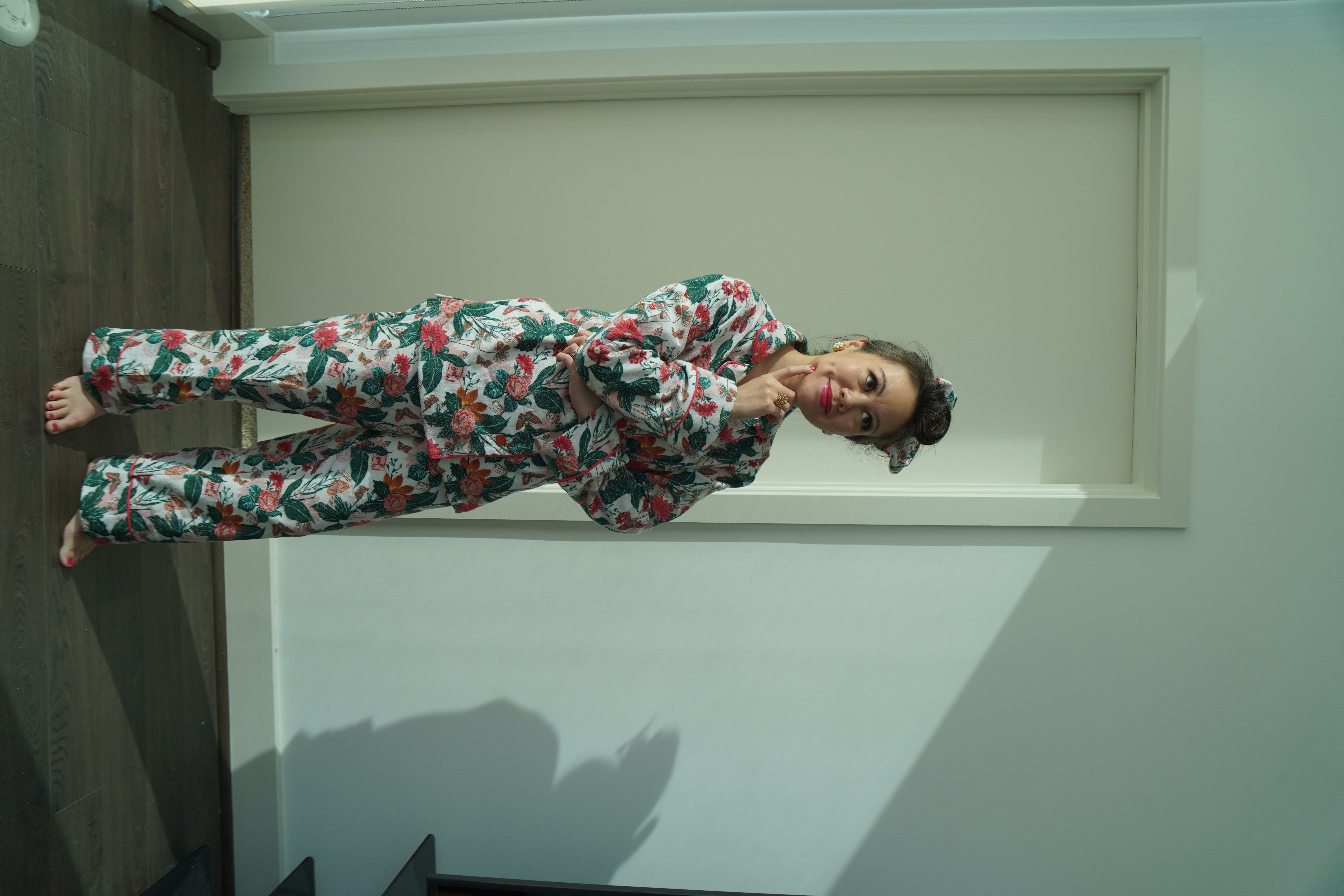 For this the contest I knew I wanted to show my roll tabs in action so I planned some goofy shots around the house- one at the kitchen sink, a few in the bathroom and of course me modeling my new pajamas. It actually worked out pretty well since the lighting was easy for those other locations. Often times we have to wait for a sunny day to capture a good shot.
The concept behind the photoshoot is looking fabulous even if you're doing something not so fabulous, i.e. toilet cleaning. The whole thing is supposed to be tongue-in-cheek. I never look that excited to clean the bathroom, lol.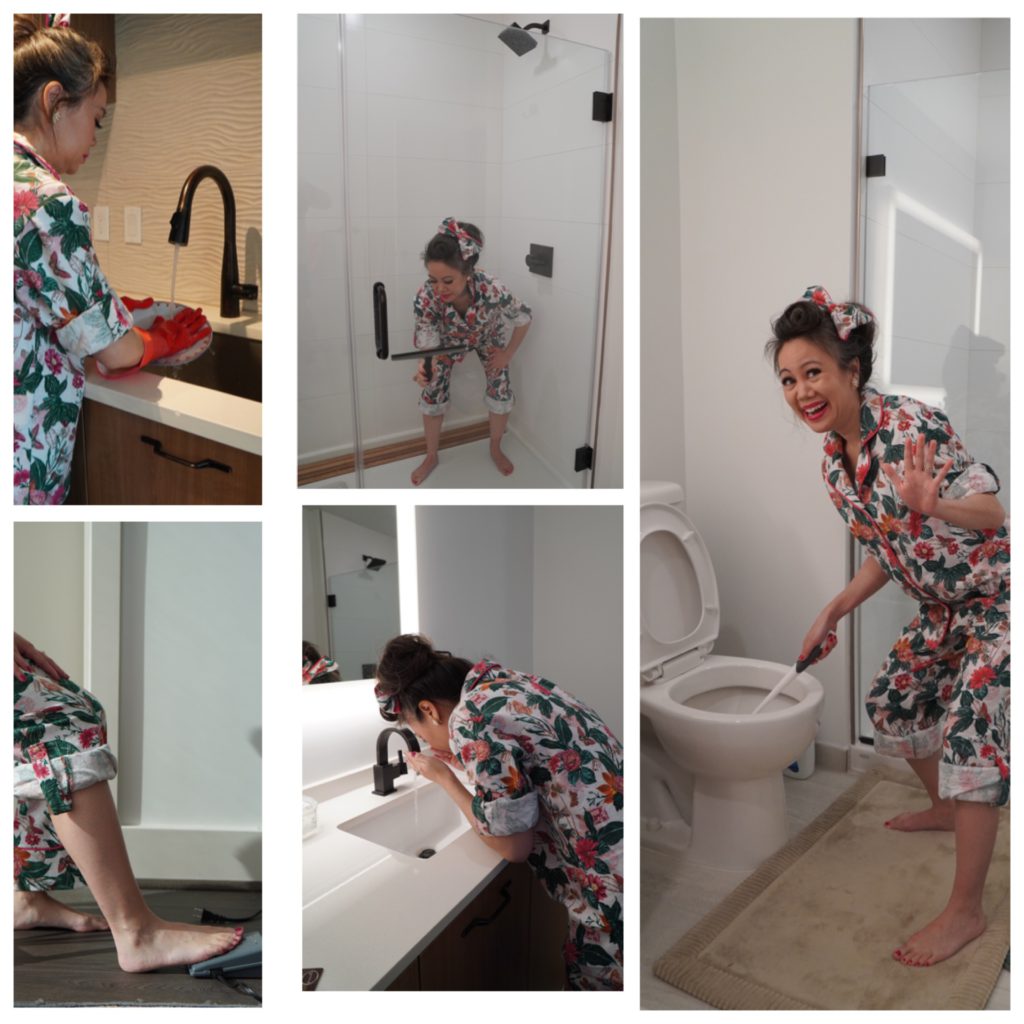 I did full out glam makeup and my hair happened to curl the right way so I did the 1950's curl in the front. It's a bit "I love Lucy"-ish and I think it photographed well. As always, The Viking and I had a lot of fun taking pics. I actually did clean while taking the pics too, which makes these pjs tried and true.
The roll tabs give the pjs a "cool" vibe, literally and figuratively. Roll up for more air flow or roll up for a chic look.
I don't know if my contest entry is technically "unique" because anyone can install roll tabs into their pajamas. But I'm totally digging them and I tried to showcase how it was unique to my life. There were a lot of sentimental and unique pj entries in the gallery- some of which made me a bit teary. So I have no idea what the result will be! This week the judges will deliberate and we should know who moves on to Round 2 on Saturday.
Here is the link to my official contest submission: Simplicity 8803 Girls' and Misses' Lounge Pants and Shirt pattern review by RosieSews2
Regardless of the outcome, my fancy and functional pjs are perfect for my lifestyle. I am really happy with how they turned out, given that we only had 7 days to produce. More importantly, I am excited to have finally learned the buttonhole because that means I can sew more kinds of patterns. 🙂