Plans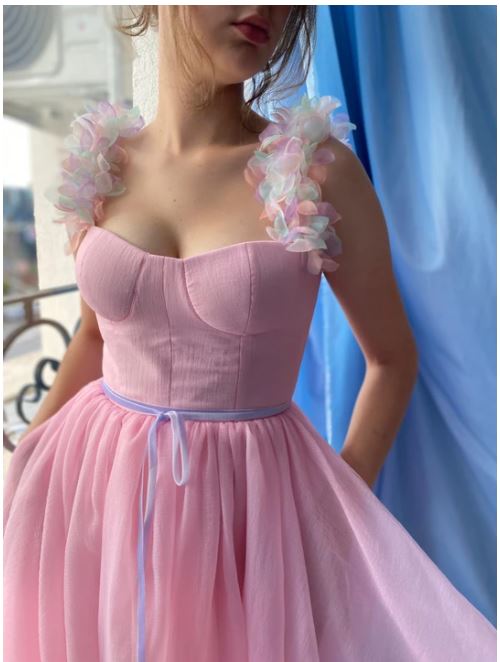 Corset Tops
In my 20's I owned a beautiful white corset top by Marciano. I remember when I purchased this in Miami. It had adjustable bra straps, side zip, pleats all around, lace trim and I LOVED it. I used to wear it with a sequined/beaded strap bra, showing of course-that was the look back then! (Thank you Carrie Bradshaw, lol) I held onto it for years but when we moved I decided to donate my beloved top. It was hard to let that one go! But 1. I hadn't worn it in many years and 2. it was a little low cut for a married woman, (at least for me) lol. So off it went with the rest of my beautiful clothing to charity. Today I think about that corset top not because I want to wear it but because I wish I could inspect it and study the construction! Alas, I like to think someone out there is enjoying looking beautiful in it. 🙂

I'm always pinning things on Pinterest for fun and came across some beautiful dresses by the designer Teuta Matoshi. I don't know this designer but if you go to her website pretty much all the dresses have that same corset bodice with a long flowy skirt. They are all so dreamy!
Because Pinterest keeps showing me these gorgeous drool worthy gowns I have a burning desire to learn how to make another corset top similar to my beloved old one. But one with more coverage and is more appropriate to my life today.
Therefore I am choosing McCalls 7752. It doesn't have a complete bra cup design- I don't how to describe it- half moon cup? – but the style is similar with the fitted bodice. McCalls 7752 is part of their "Create it!" collection so it has mix and match pattern pieces to create different looks. It even has a fun tracing bit where you can design your own top! I will go for the bra + midriff + upper and lower peplums. This top is win/win: I'll learn something new and be able to wear it in the Spring/Summer.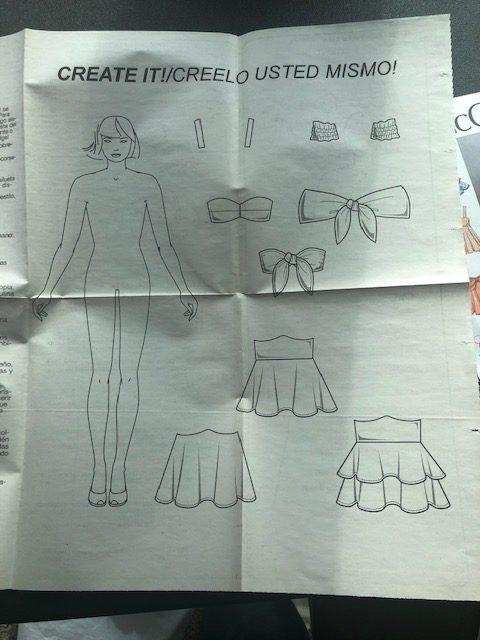 McCalls 7752 sewing level is "Average". It will use interfacing, lining, an invisible zipper, hook and eye and covered boning. It may be a bit ambitious to take this on as a confident beginner but I am going for it anyway! I have no idea how they assign these levels but I don't let it intimidate me or tell me I am not qualified to sew it. Everything is a learning experience and as we know sometimes the sewing level assignment is WRONG! (i.e. Kwik Sew's 20 piece pincushion, lol) So I am ignoring this and going about my merry way.

I skimmed through the instructions and it actually doesn't look that bad. Just a lot of pieces to cut out 3 times each- the main, the lining and the interfacing. And of course that invisible zip again and hook and eye. I'm sure a lot of fitting too! I am excited to learn how to create such a flattering top and to sew with boning for the first time. If I can make this corset top I have plans on franken-patterning it in the future. 😉