Pattern Review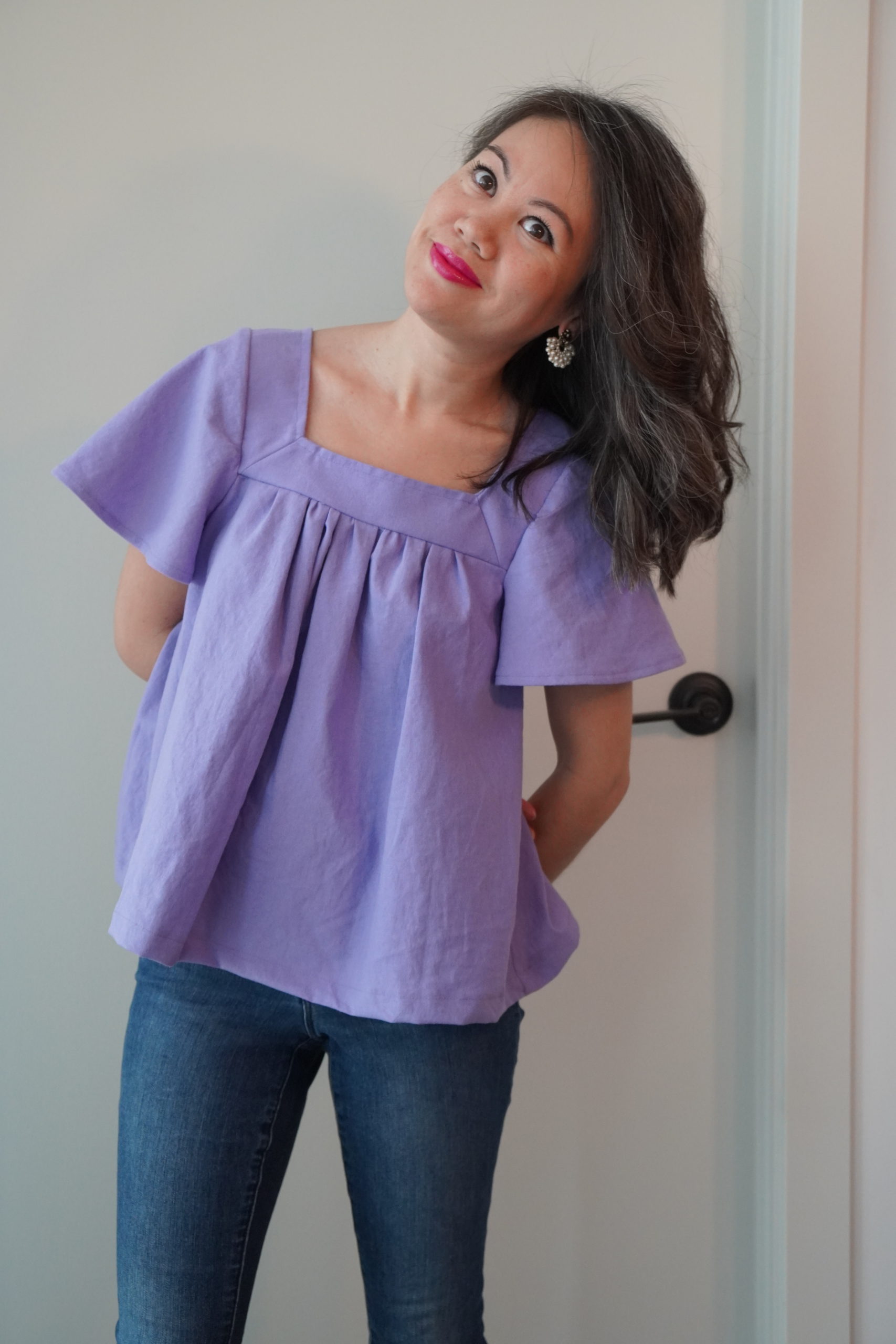 Simplicity 8926 Top View B
Woo hoo! Competed View B of Simplicity 8926. I am very happy with how it turned out! The shade of purple is beautiful. Reminds me of the Filipino ube ice cream color. Made of purple yams. It's screaming summer !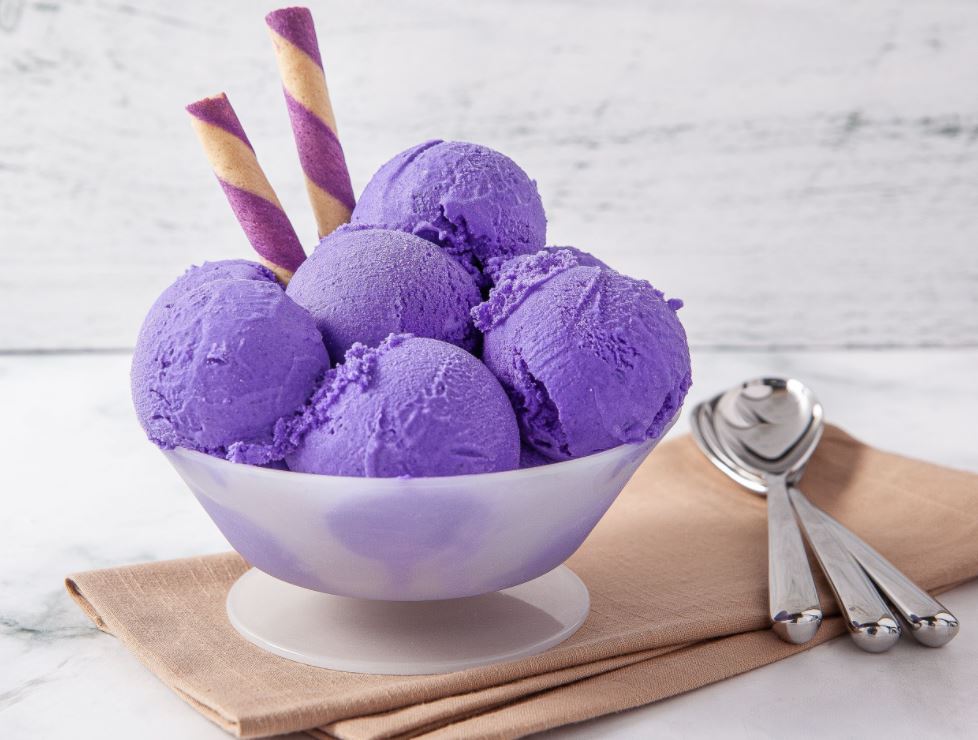 Simplicity 8926 top has 5 pieces. A front, back, front/back neckband, sleeve band and sleeves. Interfacing is used for the neckband and sleeve. I used Pellon SF101. This is all pretty straightforward as it helps in getting that clean square look.
The actual construction wasn't too bad. It was interesting to see how the big trapezoids would be gathered and eventually become the front and the back.

I do think they could have made the instructions a little easier for the assembly. I scratched my head on this illustration in the instructions. You're supposed to connect the dots but the way they explained it was weird. I think they could have illustrated it like this instead. But maybe they wanted to show off that square neckline.

The only real problem I had while sewing this top was my fabric choice of linen/rayon. I am not sure if it's just this particular linen or what, but I had some major fraying issues. I used Fray Check to get it under control. That stuff has a strong scent!
All my seams looked a mess so I decided to bind the sides and bind and overcast the sleeves. I pressed open the seam allowance, folded both sides in towards the middle and straight stitched it closed. I really like this seam finishing- looks so clean! I looked it up and later learned this is a mock french seam. Funny how I did this and didn't even know this is an actual seam finish with a name! I guess what I did to the sleeves is a mock french seam with an overcast stitch?? Is this even a thing? I trust these seam finishes will be durable in the wash. I'm pretty sure this top will get a lot of wear.
Overall I am loving this new top! I think it's a great pattern and I definitely want to sew the dress sometime. I rate the top as 5 stars.
Official Review: Simplicity 8926 Misses' Dress, Tops, and Pants pattern review by RosieSews2
I just love how breezy it is! For some reason though the sleeves kinda reminds me of the Flying Nun, lol. But I actually REALLY love the sleeves and how they "fly". I think the linen will soften up the more I wash it.
Feeling really good about my jump back into sewing clothing.🙂 Now onto the pants!