Gifts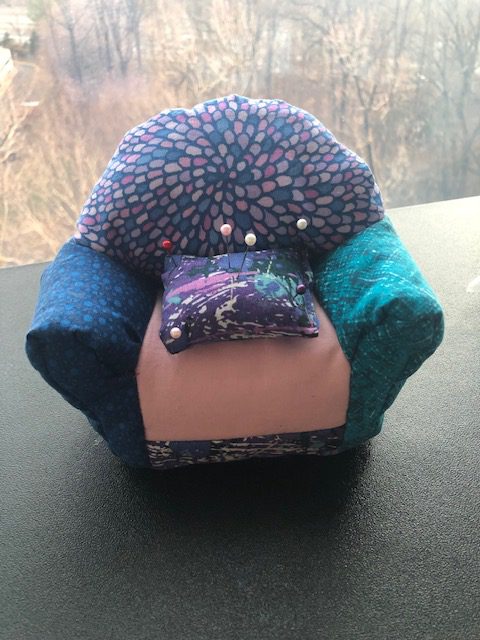 Kwik Sew 180 Charming Chair Pincushions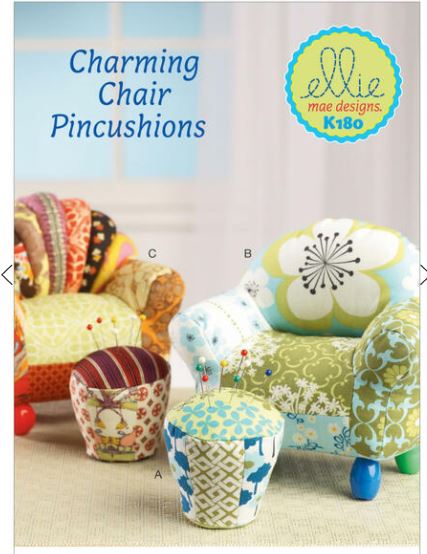 Oh Kwik Sew how do I love thee? Except you did me WRONG this time. How could you?!

Kwik Sew 180 is so stinkin cute with its chair and matching ottoman. It reminds me of a chair I'd see in an Anthropologie or a Free People store. Kinda boho looking with its mismatched fabrics. I thought I'd make one as a souvenir for my original mask fabric scraps. I picked it up because it said "perfect first beginner project!" This should be a breeze, right?

Wrong.

Upon opening the envelope I was shocked to see how many pieces there were for View B one of the chair designs. There were 9! I knew that there'd be a lot of fabrics used but I didn't expect to see so many pattern pieces. I haven't made a 9 piece pattern since my first dress, Butterick 6677. This was just a pincushion! I shrugged it off, they're small pieces anyway so no biggie. The instructions then said to cut all these pieces again using fleece- I used leftover cotton batting- and then baste all 9 pieces. I ended up cutting out 20 pieces total. For a PINCUSHION. What the… lol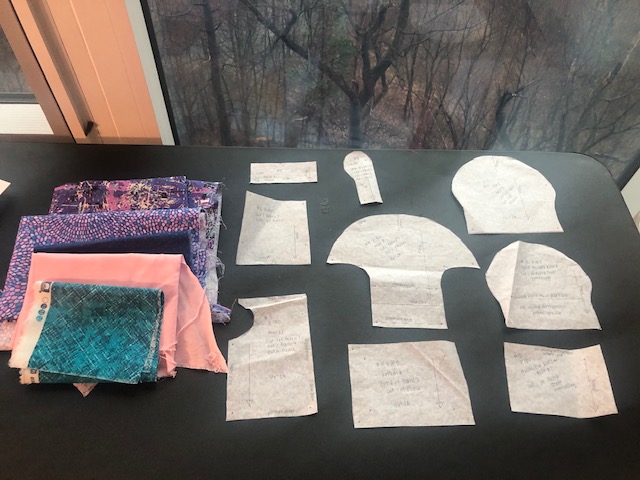 I almost used my quilting basting spray but decided I'd go ahead and follow the directions. It was hard to machine baste around the round chair arms. The instructions then said to take a 12×12 piece of interfacing, cut it in half, fuse the 2 rectangles together and then cut out the shape of the back of the chair. I did this…and made a big mess.

I also ended up accidentally cutting two left side arms… Doh! Too many mistakes already means time to put it down!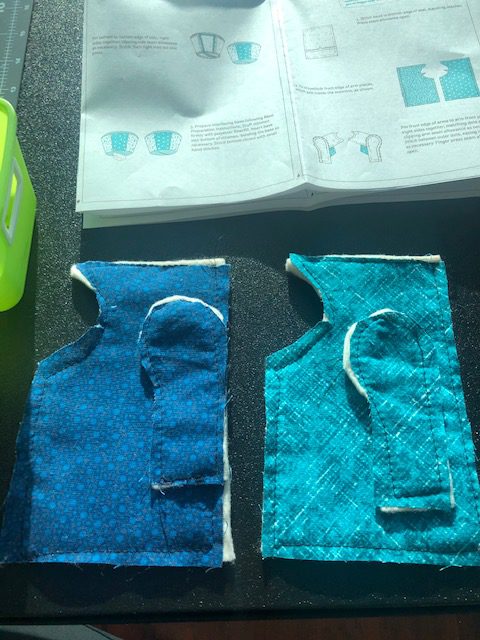 The next day I went back and recut that right side arm and basted it using the temporary adhesive. I decided to go ahead and rip out the machine basting I did on that left arm too. It just bothered me not being perfectly aligned. This was already becoming a ridiculous time consuming project, lol. Things got worse when I got to the construction of the arm to the side of the chairs. I probably looked at it for 30 minutes just trying to understand how to put it all together. The instructions were not helpful and I ended up just playing rubix cube with it until it made sense.

The rest of it ended up being straight forward and I ended up whipstitching it closed. I had to laugh in the end when I saw the chair take shape. The Viking can attest to this. I literally said, "Oh my gosh" and LOLed in real life. It actually ended up being really cute! It was about 500% larger than expected and it kinda looks like a kid toy but I know it's going to be useful. But because of my fabric placement it kinda looked like it was missing its seat cushion. So I made a little pillow to put on top. It actually works out because I can remove that little pillow and take it to another work space and leave the rest of the chair behind near the sewing machine. The Kwik Sew gods had mercy on me afterall, lol.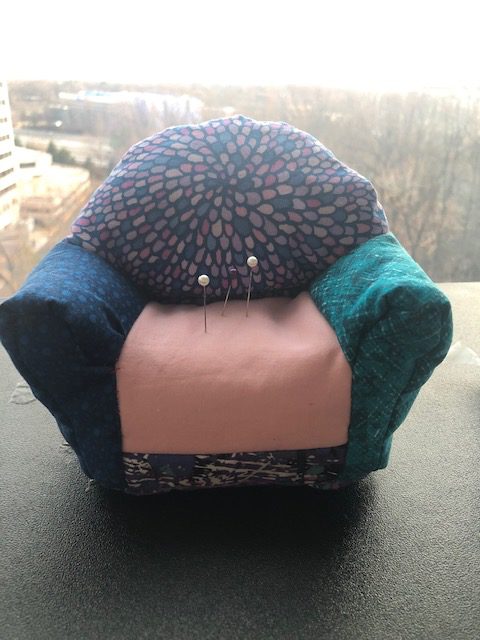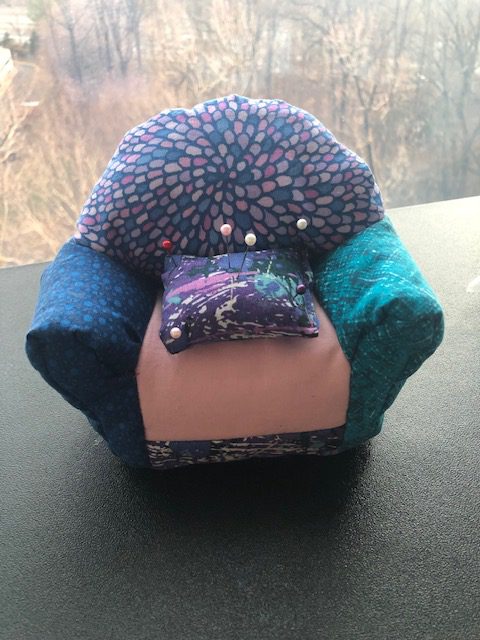 During my perplexed state I went back and read the envelope more closely because the whole thing seemed more difficult than it needed to be. Turns out only view A the ottoman claims to be a "perfect beginner project", NOT the entire pattern. I thought the whole thing would be! Maybe that was my fault for assuming, but really- when you're buying the pattern you're getting it because of the CHAIR not the ottoman! I rated it on PR as 3 stars.
Official PR Review here: Kwik Sew Pin Cushions 0180 pattern review by RosieSews2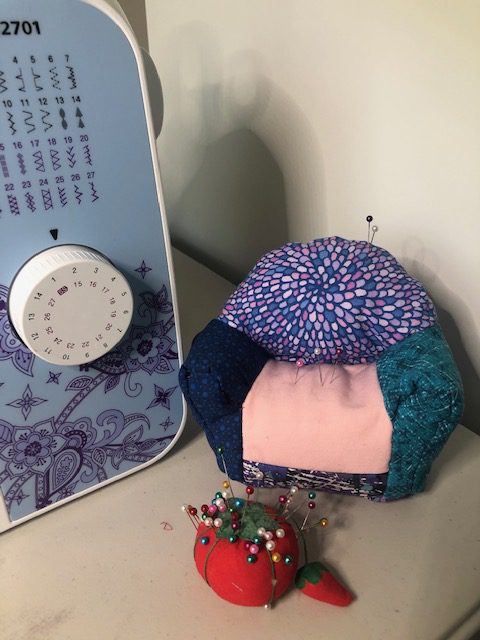 Overall this project gave me a good laugh. I'm still chuckling to myself when I see this ginormous pincushion chair next to my sewing machine. It eclipses your standard tomato pincushion. I may sew that beginner friendly ottoman someday but I have other fish to fry. I'd rather save my 9+ pattern pieces for an evening gown. 😉