Deep Thoughts
2020 Roundup and 2021 Plans
2020 Items sewn (6 months):
32 face masks
9 large hotpads
5 small potholders
5 shirts
4 pajama pants
4 dresses
3 toppers (cardigan/jacket)
2 handwarmers
2 scrunchies
1 lounge pant
1 apron (still in muslin state)
….and a partridge in a pear tree!

68 total items.

68! That breaks down to about 2.5 pieces a week. Wowza.
It is no surprise that face masks were the highest in total for 2020. Everyone needed one and everyone in my family wanted multiples! It's weird because face masks went from a need to a sudden fashion statement. It went from etsy sellers to retailers carrying them in all price points overnight. You can buy them to match your outfits and express yourself as a walking billboard. I'll never forget the day I walked into Walmart and everyone was wearing a mask. If you weren't wearing one you'd get a dirty look. It was such a strange thing to see everyone's face covered- just eyes staring back at you. It felt so cold talking to someone not being able to see their expression. It felt like the Twillight Zone. I highly doubt I will ever get into mask fashion. I look at a mask like a pair of gloves- something I need to wear but not necessarily something I need to own in every color to match my outfit. In other words, a face mask is NOT shoes, lol.

I still like and wear my first and original mask I ever made with the pleats. It is my main mask. Since then I've been sewing Simplicity 9188 aka Mask 2.0 as gifts. It seems to be a more snug fit. I will likely continue sewing these next year until we get the coronavirus situation under control. Even with the new vaccine I think we will still be wearing masks well into 2021.

Next up are the hotpads and potholders. My family is huge so again there is no surprise that there was so much sewing in this category. I am enjoying my December "time off" sewing home decor and small projects here and there. It has been a nice change of pace from garment sewing. All the fitting is certainly time consuming. These "easy wins" have been instant gratification. Next year I will start earlier and block out Thanksgiving-December as holiday gift sewing. Who knows, maybe I'll even sew Christmas gifts throughout the year!

So what's the plan for 2021??!

Well one of my definite technical goals is to learn how to sew a buttonhole/button. I really need to get that button in! I don't think I will be able to graduate to Intermediate level until I do this. Even though I won two contests and everyone says I should "level up", I am not comfortable calling myself Intermediate until I tackle the button. Until then I am considering myself a "Confident Beginner". This was not an option on PR so there I am considered "Advanced Beginner". It is not right to still be in the beginner category when I have an understanding of how to sew a pattern now. I shouldn't be in the same category as someone who is learning the basics. I think I will get this button goal in the spring when sewing a shirt dress.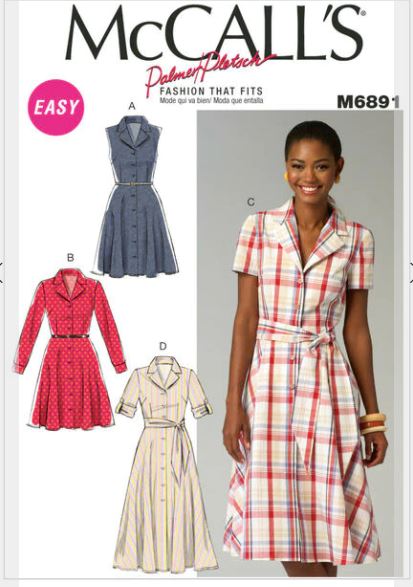 The second definite goal is to sew more difficult fabrics. Silk, brocade, faux fur, faux leather, tulle….all those fabrics that are hard to wash. I mentioned before I absolutely LOVE any types of clothing made of these materials. They are just so beautiful! Such eye candy! My goodness, just look at the encrusted jewels. The textures and details are always exquisite. These are also the clothes that are most expensive in RTW so to sew your own is a dream.

PR also just posted their list of 2021 contests. I am planning on entering a handful of them for fun and will try to line it up with my goals. The contests are a blast! I love chatting with everyone in the forums and seeing everyone's makes. So much inspiration and camaraderie.

Basically by the end of 2021 I want to be Advanced Intermediate level. I am on this crazy sewing fast track I might as well run with it! Looking forward to everything 2021 has in store. I am sure it's going to be a spectacular sewing journey.