Plans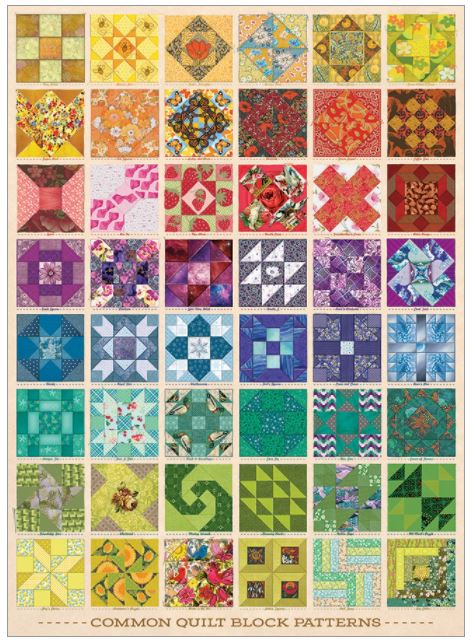 Quilting: A New Love?
Bah! So I am still working on assembly line sewing. I still have a handful to do and I'm kinda dreading making that bias tape for the potholders. I am debating folding down the edges just so this project can be over. I think after a certain time I get bored of things and need something new. That's partially the reason why I needed two fabric designs because I would have gone crazy looking at the same one.

Overall the potholder quilting experience has been really chill and low key. I can see why they suggest these as a beginner project. It's a major confidence booster! I feel like it's like the gateway into full blown quilting though, lol. I have a taste of what it's like to sew those lines and feel the little pads underneath the fabric. This is what they do: They hook you into sewing a potholder so you think "Hey I can do this!" then all the sudden you're sewing a California King size quilt. Sneaky sneaky, lol.

A quilt is a definite on my list of things to make in 2021. Maybe not a California King size but I want to experiment some more. Maybe a table runner or a throw. I've been seeing a lot of intricate designs- you could really go crazy with quilting styles, fabrics, etc. I can see why quilting is a whole different category of sewing. It involves some different tools and a different thought process. Lots of shapes….and LOTS of cutting! Lol. But it's very satisfying seeing your project in the home everyday. I like the idea that it could become an heirloom too, made with love by Grandma Rosie (here I go again getting ahead of myself, lol)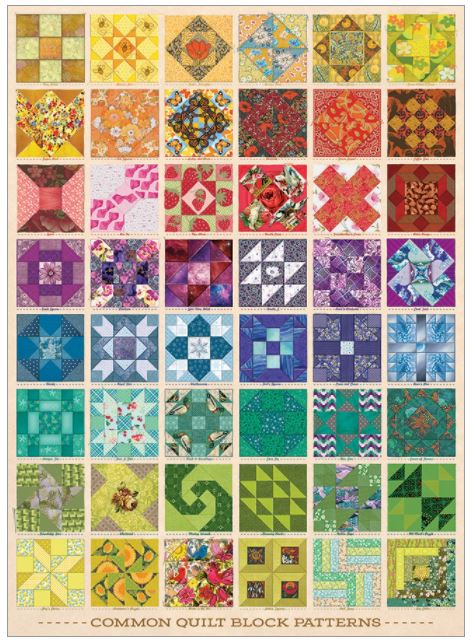 Sewing clothing is satisfying but in a different way- you don't really see it unless you are standing in your closet or wearing it. When it's home decor everyone enjoys it, not just you! And the item is likely to be a useful one.

I think it's still early in the game for me to decide which one I like better. I know some sewists who ONLY do quilting or ONLY make curtains and pillows for the home. I totally thought I would be like that when I first started. I really had not expected this to spiral into clothing so quickly. But it only makes sense since clothing has always been my first love. I guess I don't really have to categorize myself but it's fun to think about. Maybe I just look at sewing through rose colored glasses because I just want to try everything!! I look around the house and think.."Could I make this?" When I go on Pinterest it's just a project playground!

Or I could be like Dolce & Gabanna and combine my 1st love with my new love: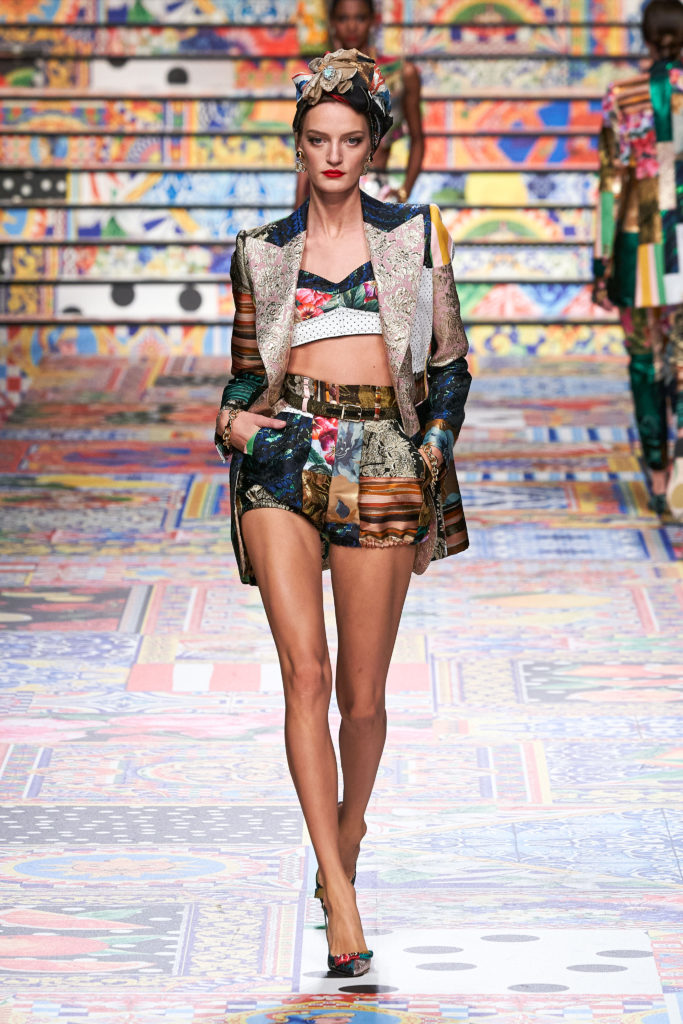 The blog has been up for about a week now and I'm enjoying this experience too. I'm still trying to decide if I should write post project recaps, or in the moment while I'm working on a project. I'm in this weird phase right now where I'm working on the potholders but already blogged about them so now I don't have anything new to report! Lol. But I still want to stay connected and it helps to get the thoughts out of my head. So for the time being I will just let it all unfold organically. 🙂