Contest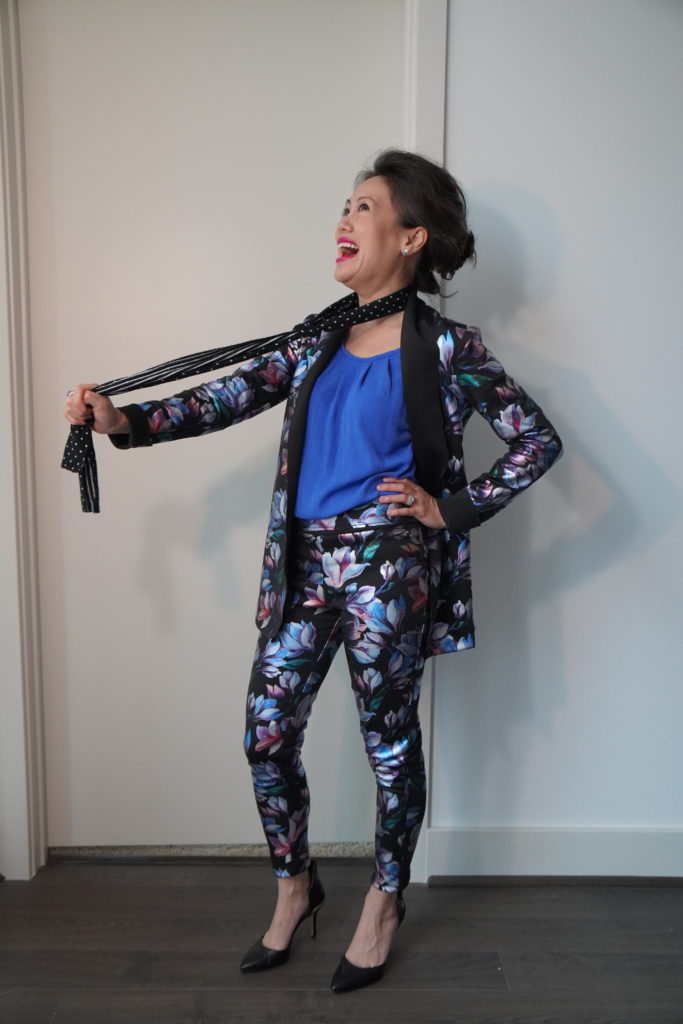 Wardrobe Contest Recap
I was chugging along with full speed ahead for a good month. Come October I made some changes to the plan. Like life things don't always go as planned.

Changes-
Replace face mask accessory with polka dot/stripe scarf, headband, belt combo – I didn't even bother talking about this because it was just such a simple piece. A piece of rectangular fabric (that I intended to use as a swatch)with overcasted edges. Here's my review on it: No Pattern Used 0000 pattern review by RosieSews2 It's basically me taking a bunch of selfies, LOL.
Made 1 crew neck long sleeve top- my TNT (tried and true) K3766, instead of 2 of the tunic tops.
Replaced the McCalls simple dress to Tilly's Joni dress
Replaced the skirt with the floral ponte pants, same pattern as the navy leggings S8212.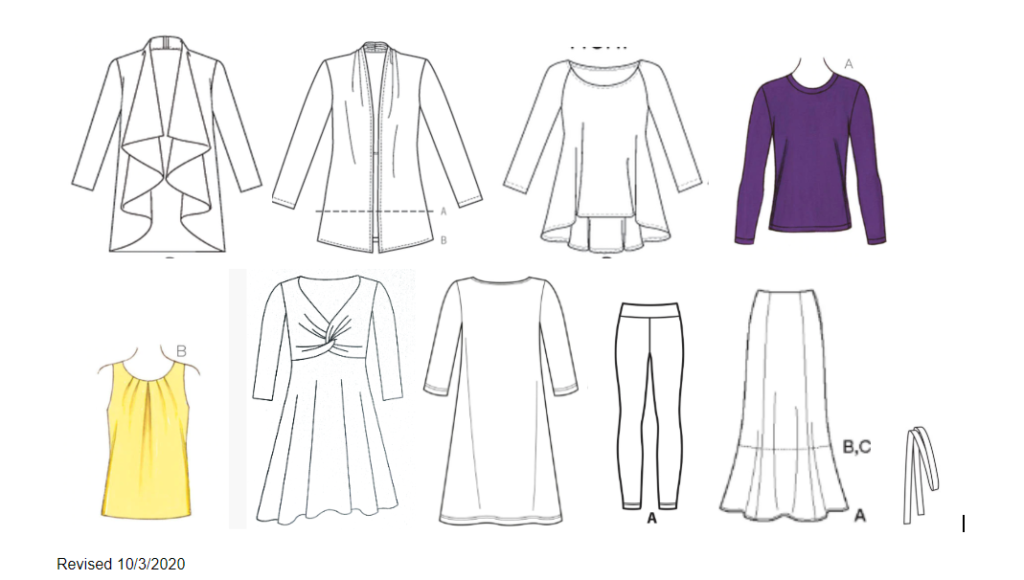 November 14, 2020: Photoshoot! The Viking and I had a lot of fun. A hurricane came in so we were stuck at home anyway and it was a gray rainy day. That morning I got up and did my makeup (laid it on thick! lol) and hair. I felt like a real model. I wish I had taken a picture of all the makeup I used-it was ridiculous! I even contoured my nose! Lol. Reminded me of Project Runway when the models go to the Loreal Hair and Makeup room. The Viking set up lighting and used his fancy camera to take pictures. It was about an hour or so worth of fun where we felt like legit people of the biz, lol. It was really good bonding for us too! He definitely had a hand in making the Wardrobe Contest a success.

There ended up being about 16 looks for the total contest but 24 outfits if you count the dresses and outfits without the toppers. Who knew you could get so many looks from 10 items?! Pretty crazy actually.
My absolute fabric look is the suit look. I knew that was an already "extra" looking outfit and once I put it on I felt like such a rockstar!! When I was getting dressed I impulsively put the scarf my neck like a necktie. I don't know what gave me the idea, but omg that look to me screams HIGH FASHION!!! It totally looks like something you'd see in a magazine!!! In Nina Garcia's words, "It's editorial". 😉 If you notice in the pictures it's the only one I'm wearing it as a necktie.
When we were done taking pictures and I was changing back to normal clothes (aka pajamas) I actually got emotional. I know I didn't present at Fashion Week or anything but it was just all the excitement and relief that it was all over. Two months of continuous sewing is a lot! When I look at the pictures in that suit I just can't believe that it's me and that I created that entire outfit with my mind and hands. I had come a long way since masks.
As far as goals go, I made a good dent in them, ending up sewing 8 patterns instead of 9. I missed the skirt goal and learning how to sew a zipper. This was because I made the last minute decision to make the matching floral pants instead. But again, making that change was totally worth it for the overall wardrobe.

Official Contest Entry: Contest Wardrobe Contest 2020 pattern review by RosieSews2
The 2 month Sewing Bootcamp aka Wardrobe Contest 2020 was a really fun experience. What did I learn?
I really enjoy making cardigans and jackets!
I like sewing ponte knit. So easy to handle and wear
I LOVE the planning process
Seeing a swatch transform into what you had in mind in reality is the best part of it all.
I don't need the magnetic seam guide anymore!
I feel like I have better dexterity
More comfortable with the machine- changing out the needles, taking it apart to clean etc.
More confident sewist in general. I haven't learned buttons or zippers yet but know I'd be able to. Basically I am not longer nervous using the machine.
I can put together a wardrobe!

But the greatest lesson learned was: I can envision something, learn the skills to get there and successfully execute in a short amount of time.