Contest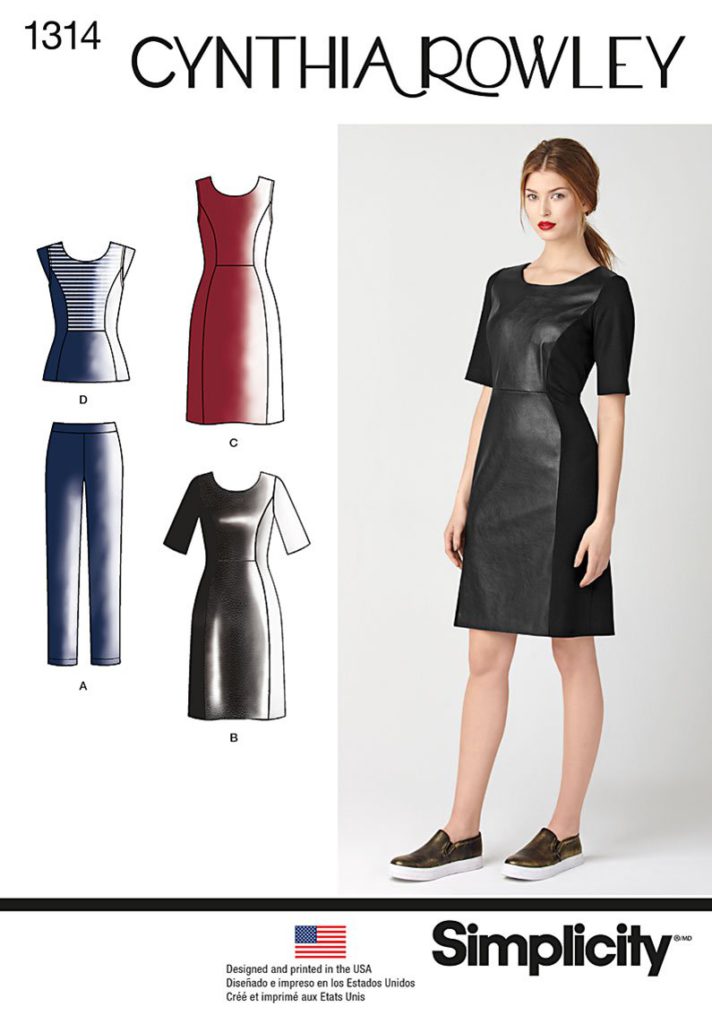 Simplicity 1314- Little Basic Dress
Simplicity 1314 is a Cynthia Rowley pattern I found at Fabric Hut, a fabric store in Norfolk, VA. They had out of print patterns there and I picked it up. The girl on the front was wearing this dress with a faux-leather panel and I was completely intrigued by it. I thought about making this version for the contest but since I was pressed for time I didn't want to learn too many new techniques- the zipper and princess seams was enough. Adding a 3rd new technique of learning how to sew faux leather would have stressed me out BIG time.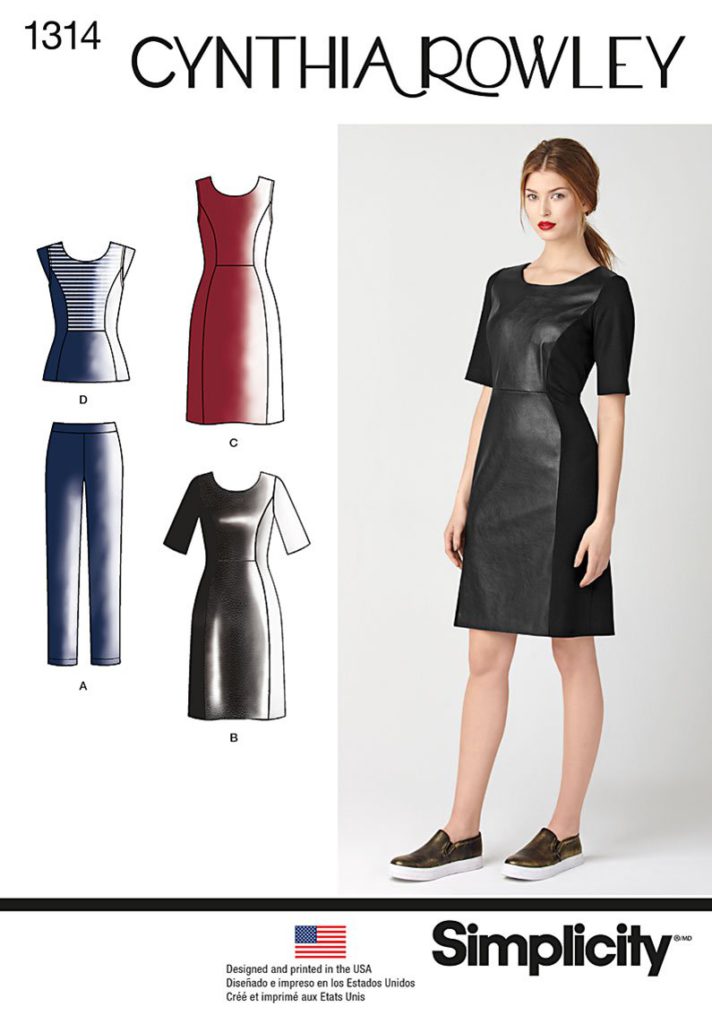 Well there was still some stress involved. I couldn't get that purple I had in mind which was extremely frustrating. I think I am a bit neurotic when it comes to color. I blindly bought Telio fabric on Fabric.com. It's an Amazon company and I knew it'd be in my mailbox in about 2 days. I had read on many blogs and forums that Telio is a quality brand, so I went ahead and purchased it without actually seeing it. I just crossed my fingers the purple had enough red in it to show up as red and not brown in photos. (I look terrible in brown!) I'm a big fan of ordering swatches and to me it's always worth the cost. ($1-$2).
In the meantime I muslined the pattern and practiced the invisible zipper. I had exactly TEN days to sew the final product, picture it and review it. Since it was only one review I figured it wouldn't be too bad. I did some SERIOUS WORK (not kidding in the least) those 10 days and the Thanksgiving holiday was a day lost, so really it was 9 days to get it all together. I sewed a size 6 and took in the princess seams 1 inch. Shortened the bodice by 1/2″ and added that 1/2″ back into the length. The invisible zipper ended up so much easier than I had anticipated and fitting the princess seams too.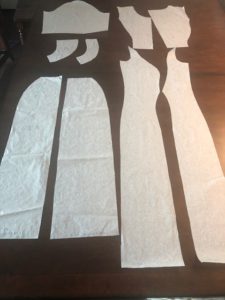 I was ready to go once my purple fabric arrived, which ended up being a really beautiful sophisticated shade of purple. Thank goodness! The final dress only took 3 days to complete since I had done all that prepwork beforehand. But it was missing something. It was still boring to me and looked like a serious dress. It's funny how the garment can take on its own personality once it's completed. It looked a bit stern. Like it belonged in an office or wanted to go to a funeral.
I cuffed the sleeves and it didn't do anything. I decided to handbraid a belt to give it more personality. It was just enough to give the dress some texture and personality without taking away from the clean princess seam lines. It also helped in using up scraps😉
Official review & contest entry: Simplicity Misses' Dress & Sportswear 1314 pattern review by RosieSews2