Pattern Review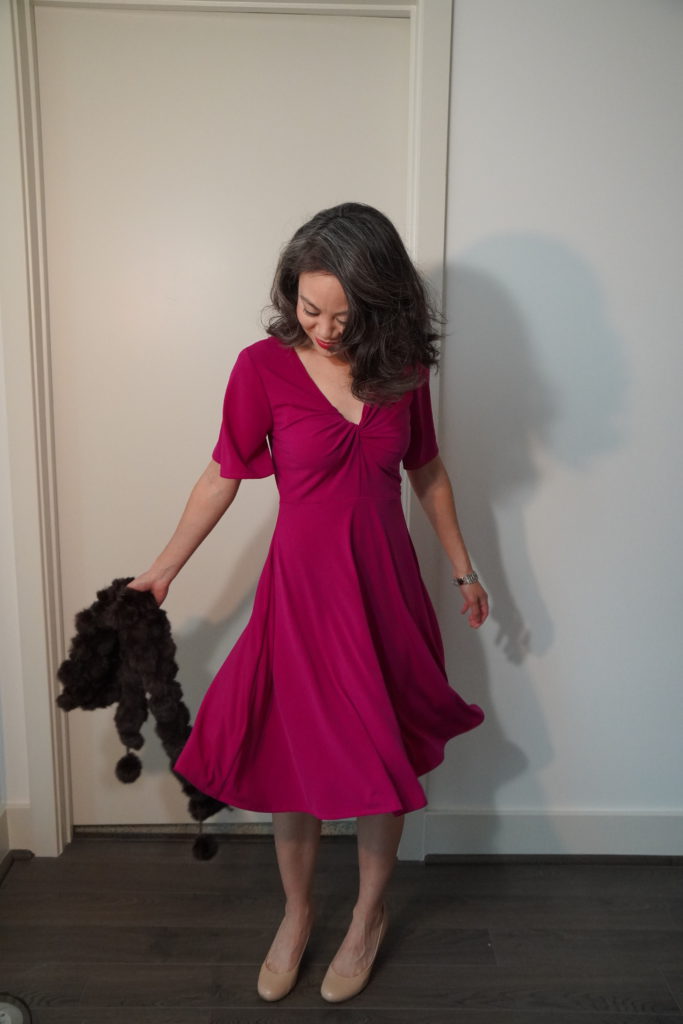 Tilly and the Buttons: Joni Dress
This pattern is from Tilly's Stretch! Book, which is all about sewing knits. I've been using this book as a resource since she gives tips on how to sew them. This is the only pattern I've sewn so far and I find the sizing to be accurate.

As part of my wardrobe contest plan, I was originally going to sew McCalls pattern 7313 which also had a fit and flare sillouette. But when the time came to sew it, I was no longer excited about it. The Joni dress caught my eye because of its interesting twisted bodice. Sometimes veering off the plan can be a good thing.

I chose another Ralph Lauren deadstock matte jersey pink in the color Pink Soiree…or it may have been Pink Dahlia. I don't remember which name I used for the dress or for the tunic, but I intentionally chose two pinks. The dress was slightly darker in shade than the tunic. The shade difference was subtle though so it still looked like it was part of the same wardrobe collection.

Sewing clear elastic was a new technique learned here. The book confused me a little bit since it jumped all over the place in directions. I also had a hard time with bobbin birdnesting, when the thread gets all bunched up underneath. I sought help through PR, where the members were so kind enough to give me sewing tips. Sewing over tissue paper helped stabilize the elastic but later (after the project was done, of course) I purchased a teflon foot so that the elastic wouldn't stick and have problems.

I created a muslin for the bodice to practice the technique. It was actually really easy! A flick of the wrist and you have this beautiful complicated looking bodice. I raised the neckline about 1/4″ for more modesty and drafted flutter sleeves for this one too. I think the dress turned out really nice! That twisted bodice is really eye catching and feminine. It is one I would likely sew again, maybe in black or use some fancy velvet.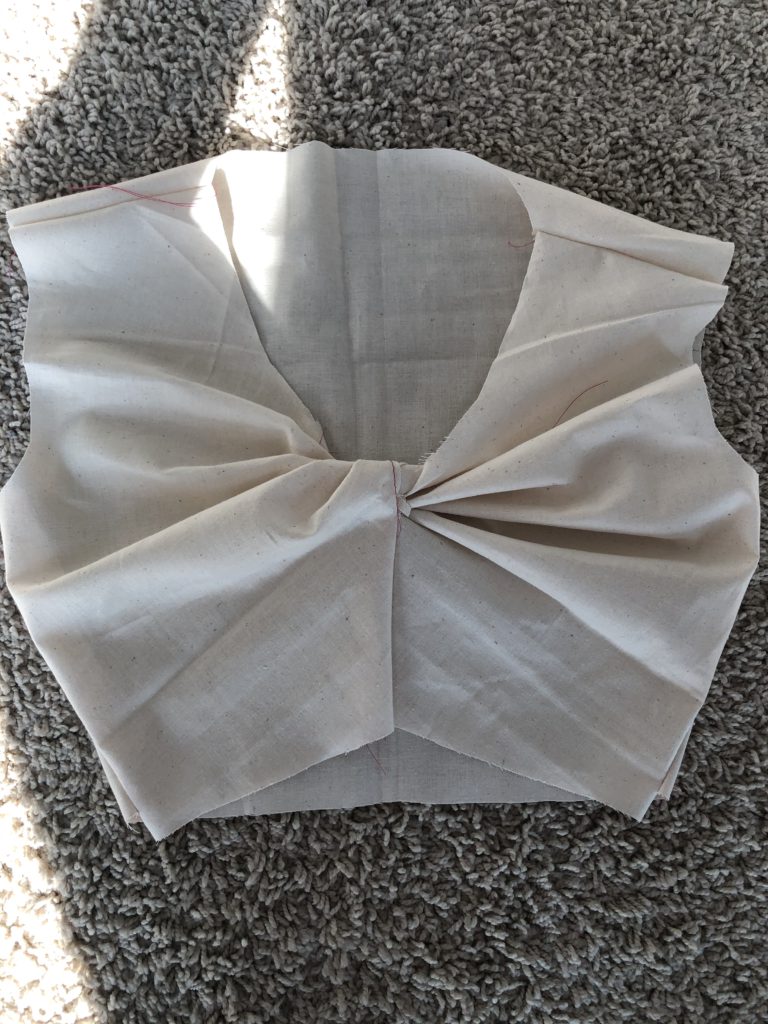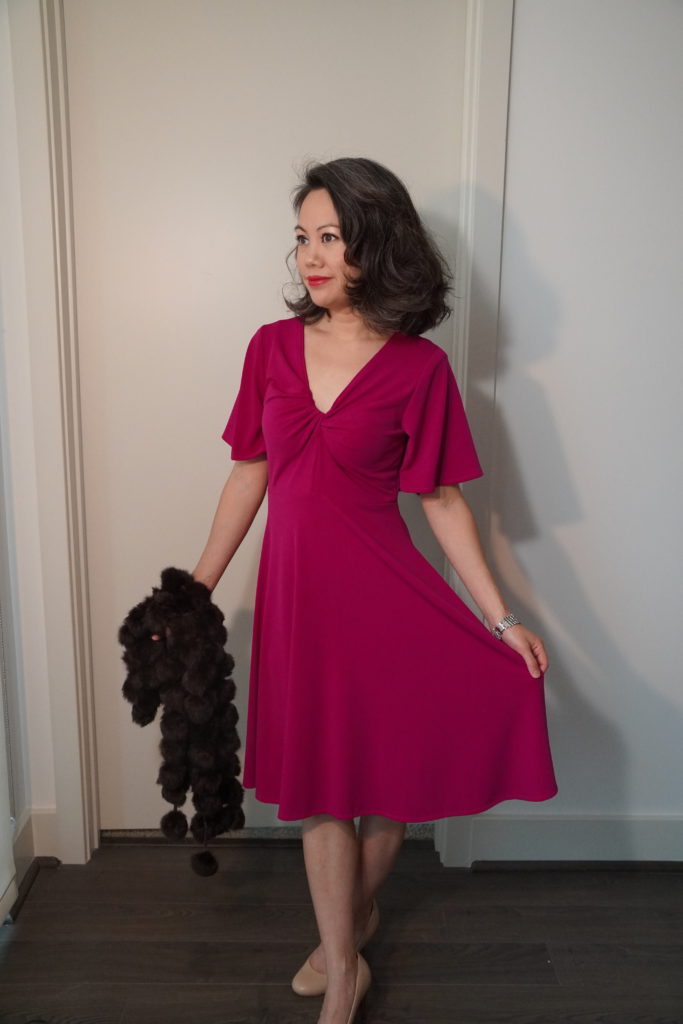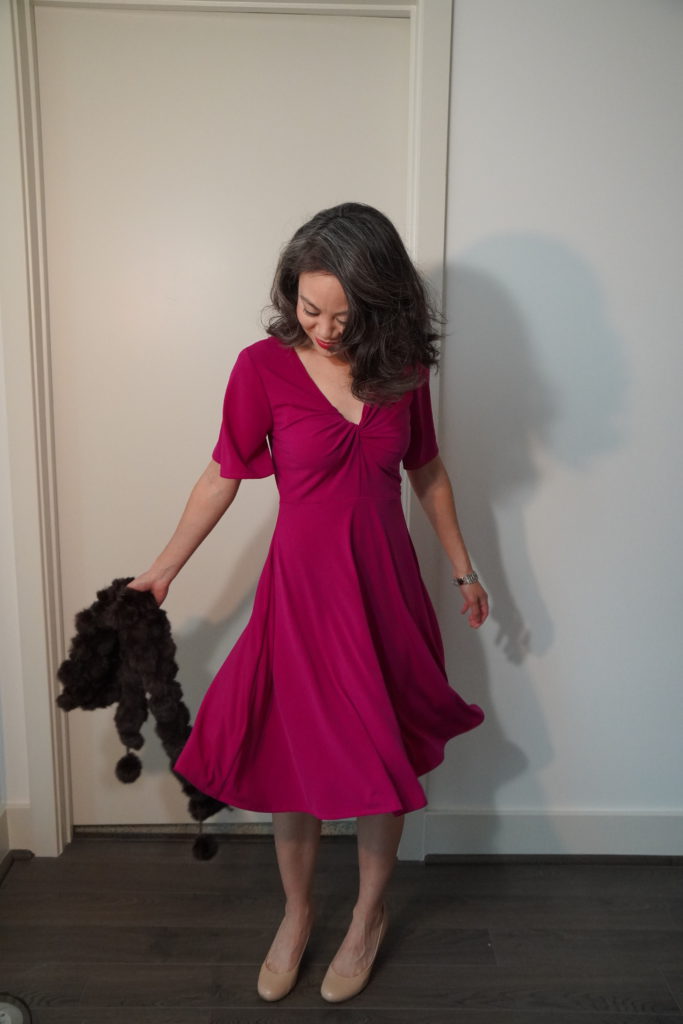 Official Review: Tilly and the Buttons Stretch! book: Joni Dress pattern review by RosieSews2