Pattern Review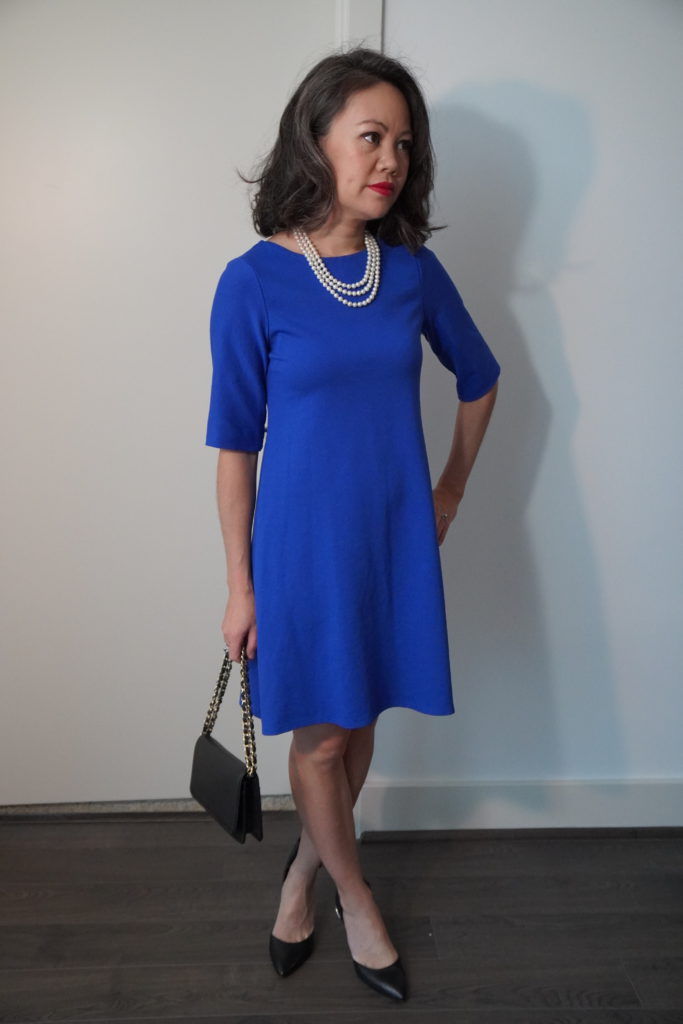 Simplicity 8557- Another Blue Dress
My mom asked me why I was making another blue dress. The answer is that it matched, lol.

Simplicity 8557 is a great pattern. It has so many options in it- a top, duster, capri pants and a dress. It's labeled "Easy" and boy was it! It's only 3 pieces- front, back and sleeve. It also uses bias tape. For this dress I chose a blue ponte knit from Vogue Fabrics. It was another striking cobalt color.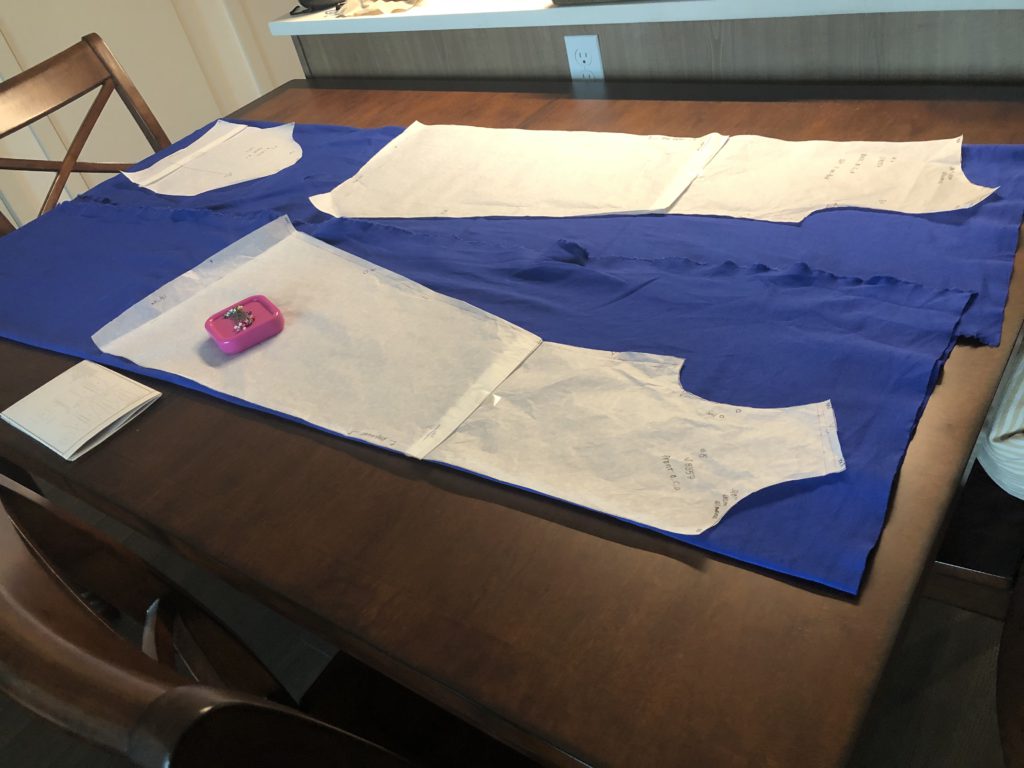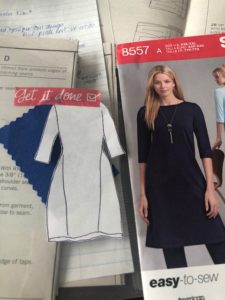 Feeling daring I decided not to muslin this one since how could I mess up?! It's only 3 pieces. But after it was completed the neckline was a smidge too high and I felt like I was choking. The shoulders felt a little tight too. But I couldn't really go back and fix anything since not only did I not have extra fabric, but also the bias tape was already sewn on. I REALLY did not feel like picking all that out.
During construction it also felt a little boring to me. I wanted to create puff sleeves or something with some pizazz, but I only had enough fabric to "make it work". I ended up just widening them by 2 inches.

I felt a little defeated after completing the dress- that was something I didn't see coming! The Viking loved the dress though. He thought it looked very Kennedy-ish. After awhile the dress grew on me and I've learned to appreciate the simplicity of it all.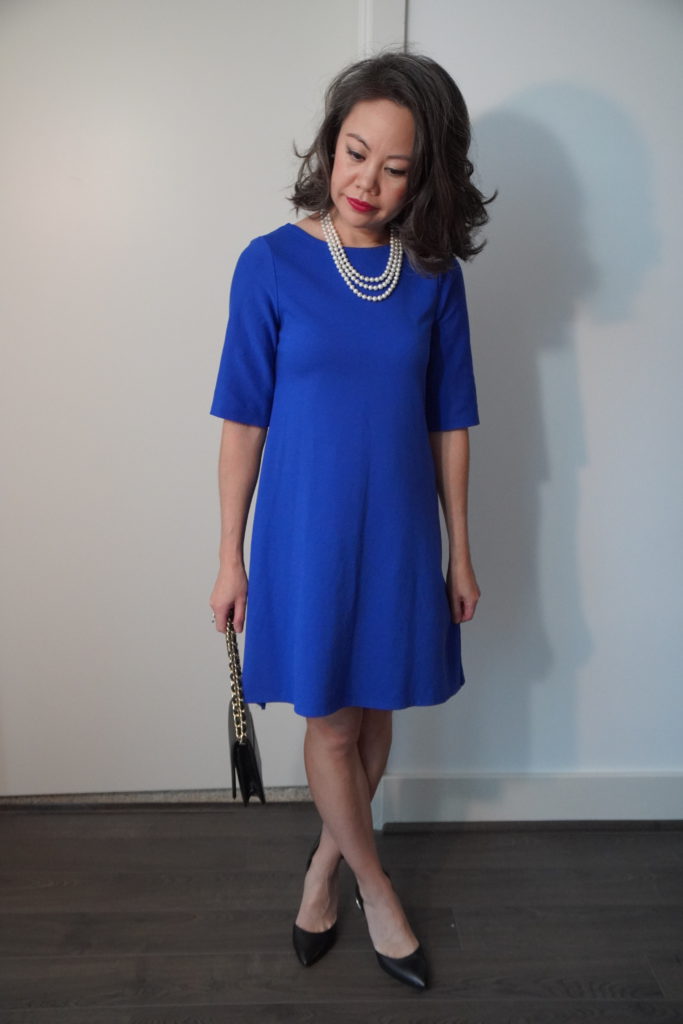 Another lesson learned: Don't be too confident when sewing an easy level pattern.
Official Review: Simplicity Simplicity Pattern 8557 Misses' and Miss Petite Sportswear pattern review by RosieSews2