Uncategorized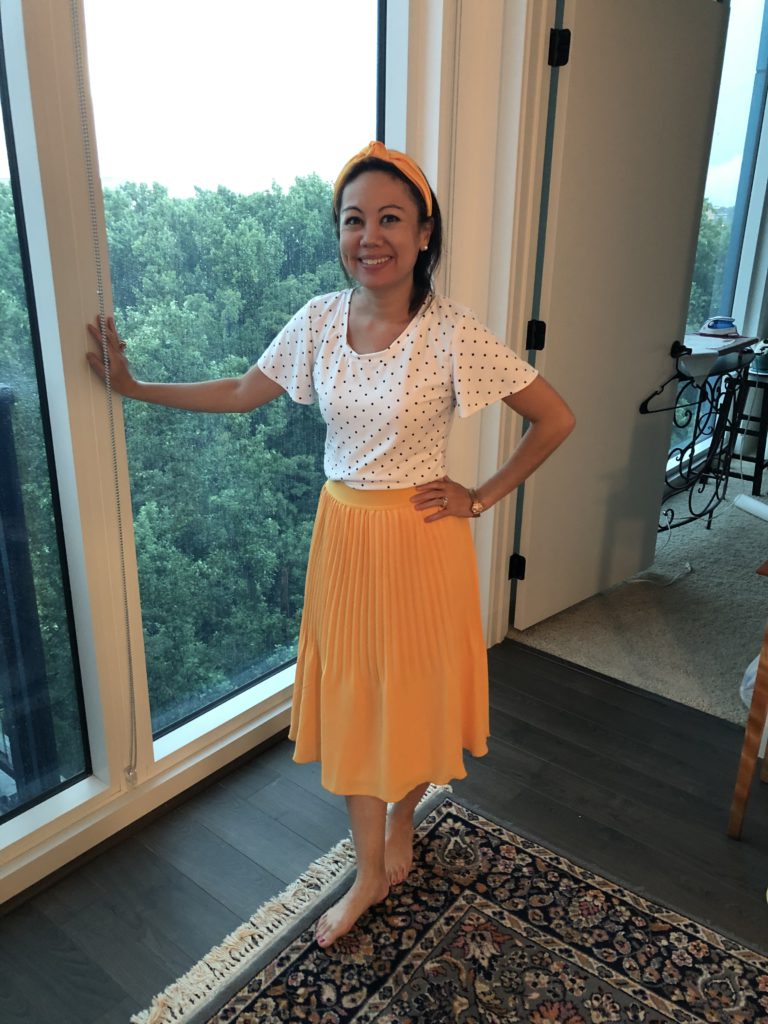 Noticeable Knits
When I was a little girl I used to cry if I had to wear pants. I just always wanted to wear a dress, preferably pink, and it BETTER have some kind of frilly lace or tutu, otherwise run the risk of a meltdown, lol. When I got older I still enjoyed wearing this style (sans meltdown) and loved Carrie Bradshaw's tutu skirt from Sex And The City. I have an affinity for 1980s fashion too- I used to wear tutu style skirts with athletic leggings and wear them to work. Luckily I worked in retail and this kind of fashion nobody really thought was out of the ordinary. I was also VERY obsessed with Betsey Johnson dresses. I felt like in my early 20s it was my mission in life to dress like a mannequin- layered, overaccessorized and the type of outfit that you would do a double take at and wonder, "Does that really go together?!"

To further strengthen my story once I got a corporate buying position desk job I continued to dress this way. One of my coworkers asked me, "Why are you always dressed like you are going to the d@mn prom?!" It really was because they were the only clothes I owned and that was my style. (I did later tone it down)

The point of me writing this is that basically every article of clothing I love is a KNIT. I just love beautiful clothes. And material. The kind that are hard to wash!!! And consequently hard to sew. Tulle, chiffon, organza….all knit. They just require more patience and special feet for your machine. I had read about some sewists who steer clear from knits and only sew wovens. Wovens being your cottons, linens and other natural fabrics. If I had limited myself to only sewing wovens, I'd never be sewing anything I would actually truly love. So I made it my goal to learn knits.

In September I sewed Kwik Sew 3766. A basic t-shirt and my first experience sewing a knit. Review here: Kwik Sew Tops 3766 pattern review by RosieSews2 I've been finding that all Kwik Sew pattern instructions are so incredibly easy to follow and they have become one my top pattern company to sew for that reason. I used interlock jersey knit, almost like a sweatshirt material, as suggested by Tilly and the Buttons Stretch book. (Yes I ended up purchasing her knit book too!)

Sewing the t-shirt was also another interesting challenge! I've never thought about the construction of a t-shirt. But wow, I found it so fascinating. First you sew the front to the back, add the neckband, then the sleeves when they are flat then sew up the sides. Again the order of how things were sewn was so weird to me. I just thought neck would be last for some reason. But it all makes sense because the material has to lay flat for you to put it in the machine. Those "a-ha" moments are the best!

It turned out so nice I decided to sew it again using double brushed polyester fabric. (Same kind of fabric as the company Luluroe makes their clothing) It was so soft and drapey I decided to go off the cuff and draft flutter sleeves using instructions from Tilly's Stretch book.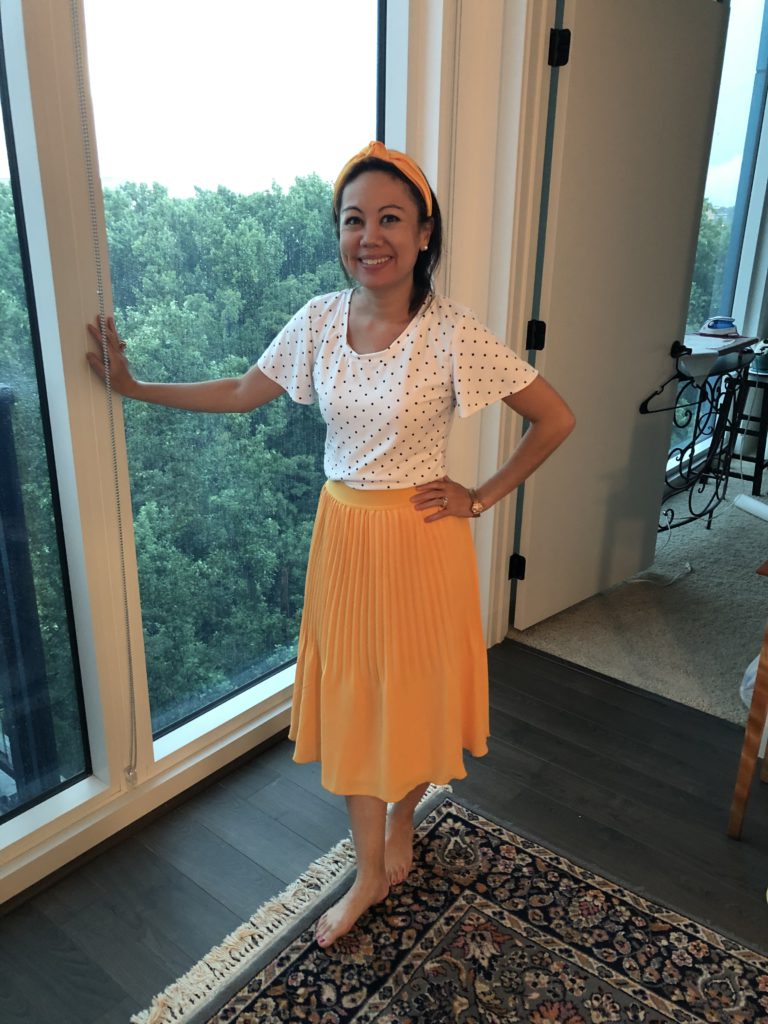 It was the first handmade sewn garment I could happily wear in public and say "YES, I made this!" And I felt pretty good about that. 🙂