Uncategorized
If At First You Don't Succeed….
…..TRY, TRY AGAIN.

I did. I sewed Simplicity 1563, a unisex pattern with lots of sleepwear options. I decided to go for pajama pants again. I sewed a size XS and they fit way better. But I messed up on fabric, AGAIN.

The fabric I chose was a lighterweight cotton from Joanns. I was happy with the end result but after doing the wear test for 2 hours the back crotch split!! The fabric was TOO lightweight and was starting to rip. It simply could not handle the wear. (In retrospect I think I may have chosen gauze, but I didn't know that at the time.)
This mishap fueled the desire to learn more about fabric and not make that mistake over and over. I scoured the web for information on fabric. PR (pattern review) members talked about Joann's apparel quality too. So I thought to myself maybe it wasn't me making mistakes, it was the fabric! Blame it on the fabric! Lol. Well I've been a fan of Project Runway for years so I checked out Mood Fabrics online. Decided to order some swatches and to create a swatch book for reference. I knew I'd eventually purchase Sandra Betzina's Fabric Savvy book but I thought this was a good starting point.
Wow. I felt so glamorous when I received that box. "Thank you Mood!" Every single swatch I had ordered was gorgeous. Every.single.one. And good quality too! I had my sights set on that floral ponte especially. I pictured it as a very fancy jacket. I don't know if it was because it came from NYC, one of the biggest fashion capitals of the world, or because here I was, a little beginner sewist nobody who had the accessibility to the same fabric sources as true designers and more experienced sewists. I signed up for their VIP perk membership since I knew I would definitely order from them. The whole experience felt very glam.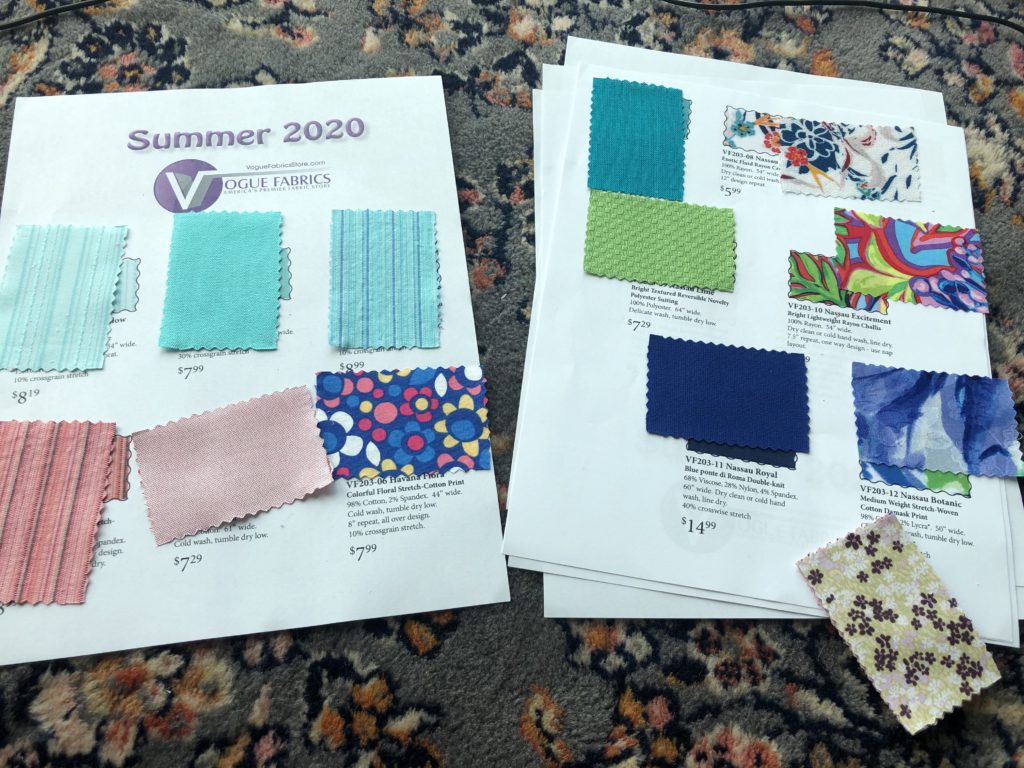 I also learned of Vogue Fabrics through YT videos and their swatch club. I went ahead and joined that too. The magazine you receive is really neat, it gives you pattern ideas for the swatches and overall great inspiration.

Armed with this information, I felt ready to continue.